Hillary Clinton Was Better Placed in Pennsylvania, Michigan Polls Than Joe Biden Is
Democratic presidential candidate Joe Biden's predecessor Hillary Clinton was better placed than him in polls for Pennsylvania and Michigan—two states she narrowly lost to President Donald Trump in 2016—at the same point in her campaign
While Clinton won the popular vote, she lost in the Electoral College with narrow defeats in states which had previously voted Democrat contributing to this defeat.
In Michigan, she lost by little more than 10,000 votes, around 0.3 percent of those cast, while in Pennsylvania, Trump secured around 44,000 more votes than her, around 0.7 percent of the state's total ballots, according to New York Times' tracking of election data.
In the run up to the 2016 election, Clinton had held a lead over Trump in both states and in national polling.
At a comparable point in Biden's campaign, 49 days before the election, her lead bettered that of her predecessor's, according to polling averages.
Real Clear Politics' trackers put her at 5.2 points ahead in Michigan and plus 6.6 points in Pennsylvania on September 20, 2016.
With 49 days to go before the 2020 election, the site's tracker for Biden in Pennsylvania, as of September 15 but last updated September 9, puts him up by 4.3 points. For Michigan, as of September 15 but last updated September 10, he was up by 4.2 percent.
Newsweek has contacted the Biden campaign for comment.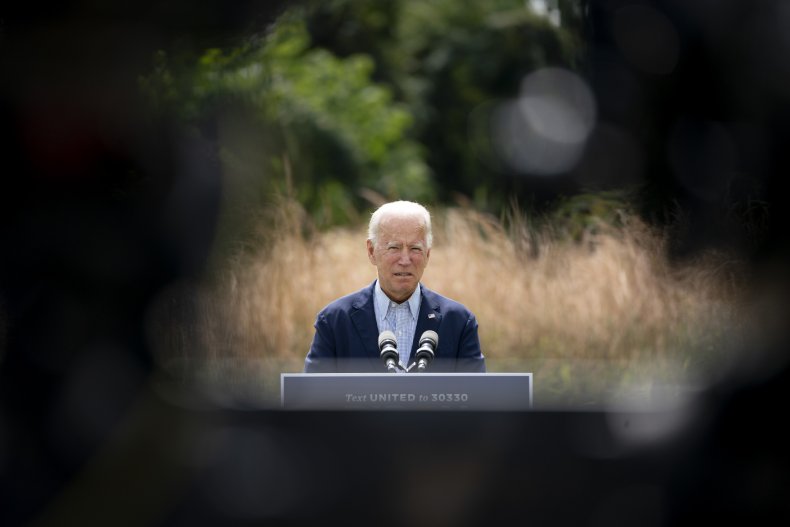 Trump's wins in Pennsylvania and Michigan in 2016 were the first time a Republican candidate won either state since George H. W. Bush in 1988.
Pennsylvania represents 20 Electoral College votes, while Michigan is worth 16.
While Biden is ahead in Pennsylvania, some polling has indicated a tight race, with the state still potentially in play.
Geoffrey Skelley, an elections analyst at FiveThirtyEight, previously told Newsweek that "if things tighten a little bit more all it would take is maybe a little polling error for things to be off there."
National polling continues to put Biden ahead, while he also maintains a lead in the majority of battleground states and also in several key Trump targets.
While the race has tightened, it might not be doing so in the areas Trump needs, as previously reported by Newsweek.
Trump also faces issues with approval ratings, with a disapproval level based on Gallup polling on par with the last two one-term presidents.
Biden and Trump continue to clash in the run up to November, with Biden having targeted the president's stance on climate change in recent remarks.
Trump, meanwhile, has continued his law and order arguments against Biden.
The commander-in-chief has also criticized Biden on economic policies, again suggesting the Democrat has copied his plans, with the economy being one polling point the Republican president has led his rival in.