'Perfect Match': Dom Gabriel Reveals 'Humiliation' Over Francesca Twist
Perfect Match star Dom Gabriel has opened up to Newsweek about Francesca Farago's shocking decision at the end of the show's fourth episode.
The reality television star, who previously featured on Netflix's 2022 reboot of The Mole, is just one of many familiar faces on the cast of the new dating show.
Gabriel features on Perfect Match alongside Farago, from Too Hot to Handle, Shayne Jansen, from Love Is Blind, and Joey Sasso, from The Circle, as well as stars from The Ultimatum, Selling Tampa and Sexy Beasts.
On Perfect Match, hosted by Nick Lachey, contestants must couple up with the co-star they think they have the best connection with and compete in a series of games and challenges.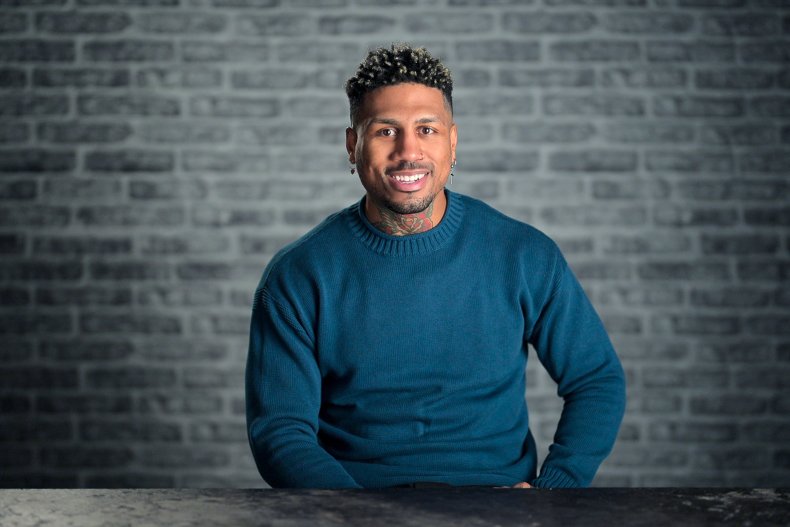 One duo each episode is deemed the most compatible couple and this pair then holds the power and plays matchmaker, breaking up other couples and sending them on dates with brand-new singles they invite to the villa.
The first batch of Perfect Match episodes were released on February 14, and throughout the first four installments Gabriel and Farago can be seen making a close romantic connection.
Things start to go awry for the pair, however, when, at the end of the fourth episode, they head to what is called the "board," where the most compatible couple goes to match their housemates up on dates.
While looking at the potential new contestants available to be paired up on dates with their co-stars, Farago shocks her partner by suggesting she go on a date herself.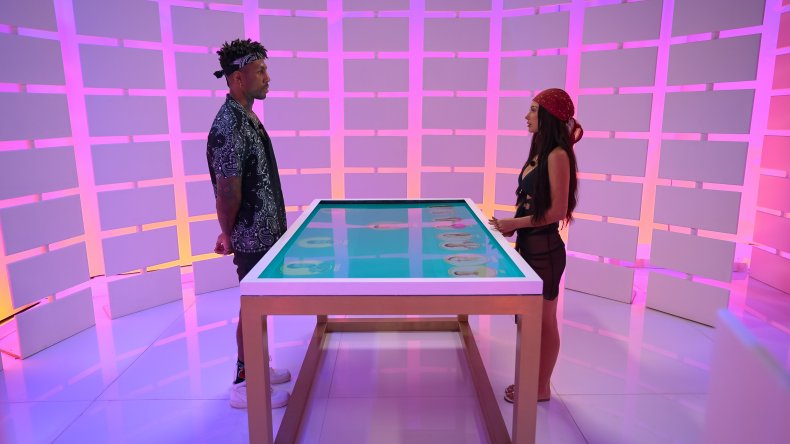 One of the players on the board is revealed to be Love Is Blind Season 1 star Damian Powers, with whom Farago has some history.
Powers was a contestants on the inaugural season of Love Is Blind back in 2020, where he became engaged to Giannina Gibelli.
The couple never ended up tying the knot as Powers said "I don't" at the altar on their wedding day and, during the season's After the Altar episodes, it was revealed that Powers had formed a friendship with Farago—much to Gibelli's dismay.
Having missed the chance to pursue anything romantic back in 2020, Farago expressed interest in reuniting with Powers now that he was an option on Perfect Match—despite her seemingly perfect coupling with Gabriel.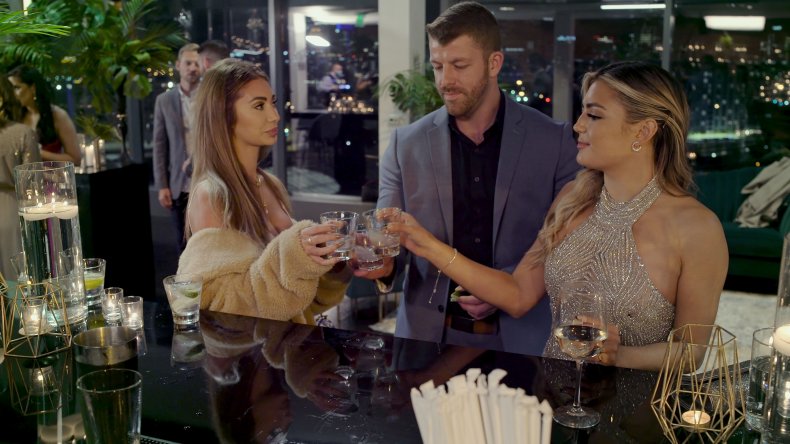 The episode ended on a cliffhanger as Gabriel returned to the villa to tell his Perfect Match co-stars that Farago wanted to go on a date with Powers, becoming overcome with emotion and teary while discussing the situation with the rest of the cast.
Gabriel was then seen trying to give a confessional interview to camera but was unable to even get his words out as he was so upset.
Speaking ahead of Perfect Match's launch, Gabriel spoke about the emotional scenes and how the pressure of being on the show contributed to his tears.
"I think it was a combination of everything," he told Newsweek. "I think we had a genuine connection and I definitely fell for her, we were together for a little bit there."
Gabriel continued: "I think as well, to be frank, it was a little humiliating to go in there confidently, and everyone was telling me, you know, 'Oh it's Damian, it's Damian,' and I was like, 'No, I trust her' and I had complete faith in it.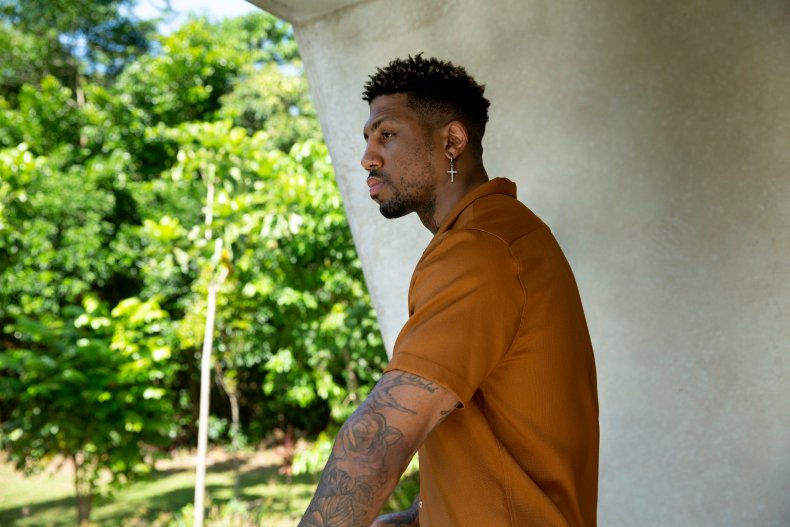 "So, to go in there and hear her say, 'I'm putting myself on a date with Damian' I was like, 'Oh, so maybe I should have watched out!"
He added: "Them having to walk back and doing, like, the walk of shame. That walk back...I turned the corner and everyone could I was by myself and was like, 'Oooh,' it was rough."
Sasso, Gabriel's co-star and close friend on the show, added: "It was really sad, man, you looked broken."
Though Perfect Match fans will need to wait until February 21 for the next batch of episodes, a teaser at the end of episode 4 has given a glimpse at what to expect and it doesn't look like the Farago/ Powers/ Gabriel drama is going to die down any time soon.
The first four episodes of Perfect Match are available to stream on Netflix now. Episodes 5 - 8 will follow on Tuesday, February 21, and the final four episodes will be released on February 28.