'Perfect Match': Francesca Says Dom Romance Was Doomed Before Damian Drama
Francesca Farago has revealed that her romance with Perfect Match co-star Dom Gabriel would have ended regardless of Damian Powers' arrival on the show.
The trio are all currently starring on the Netflix dating series, hosted by Nick Lachey, which sees famous singletons from reality shows like Too Hot to Handle, Selling Tampa, The Circle and Sexy Beasts looking for romance in a tropical villa.
The first batch of Perfect Match episodes was released on February 14 and, throughout the first four installments, Gabriel and Farago were seen making a close romantic connection.
Things went awry for the pair, however, when, at the end of the fourth episode, Farago revealed that she wanted to go on a date with somebody else.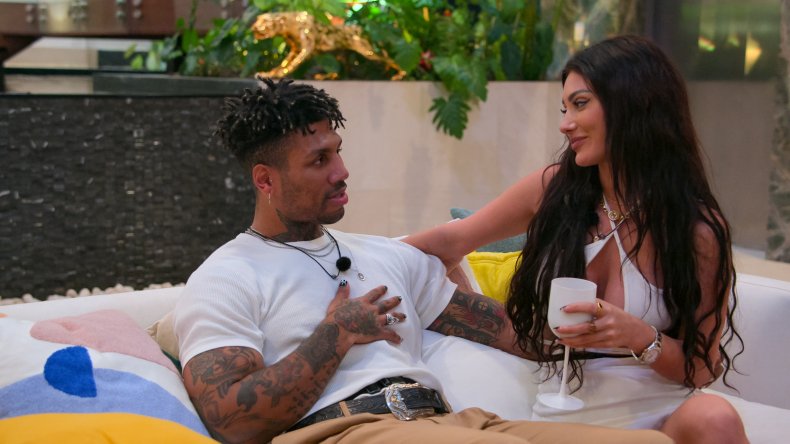 While looking at the potential new contestants available to be paired up on dates with their co-stars, Farago shocked her partner by revealing she wanted to go on a date with Love Is Blind Season 1 star Damian Powers, with whom she has some history.
The episode ended on somewhat of a cliffhanger as it wasn't revealed whether or not Farago's date with Powers would spell the end of her relationship with Gabriel.
When Perfect Match returned to Netflix on February 21, it was confirmed that Farago was indeed pursuing a romance with Powers, and that she and Gabriel were over.
Speaking to Newsweek ahead of Perfect Match's release on Netflix, Farago revealed that her connection with Gabriel would have fizzled with or without Powers being available for her to date.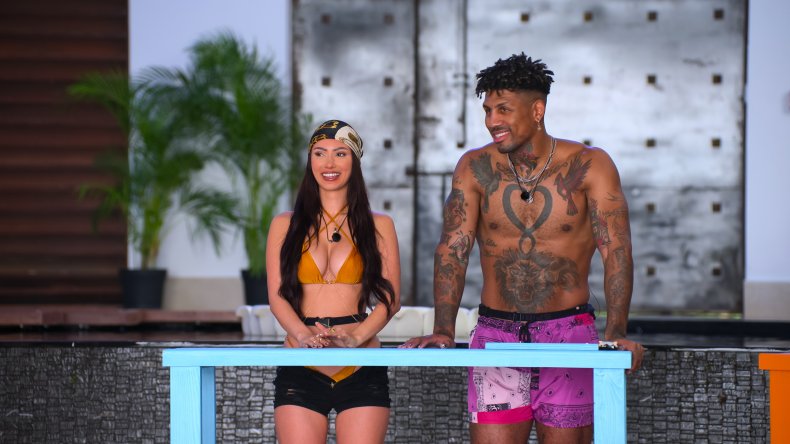 Farago admitted that she perhaps would have put more effort into things with Gabriel if Powers hadn't joined the show but, in the end, they just weren't destined to last.
"I think if Damian wasn't on the board I would have given it more of a shot with Dom, it would have maybe lasted a little longer," the reality star told Newsweek.
"But I think, at the end of the day, there was something missing there in our relationship. I think whether it had [ended] when it ended, or a few days later, a few weeks later, it would have most likely ended," she added.
Following Farago's decision to match with Powers instead of him, Gabriel was left devastated and got very emotional before declaring he was going to leave the show.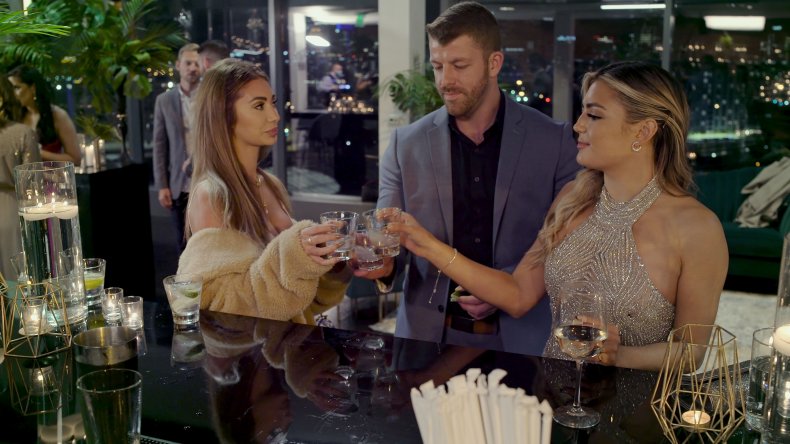 His co-stars managed to talk him round and Gabriel then paired up with Georgia Hassarati, who is, awkwardly, close friends with Farago and has also starred on Too Hot to Handle in the past.
Gabriel previously revealed to Newsweek that he found the whole situation with Farago and Powers "humiliating."
"I think we had a genuine connection and I definitely fell for her, we were together for a little bit there," Gabriel said of Farago.
He continued: "I think as well, to be frank, it was a little humiliating to go in there confidently, and everyone was telling me, you know, 'Oh it's Damian, it's Damian,' and I was like, 'No, I trust her' and I had complete faith in it.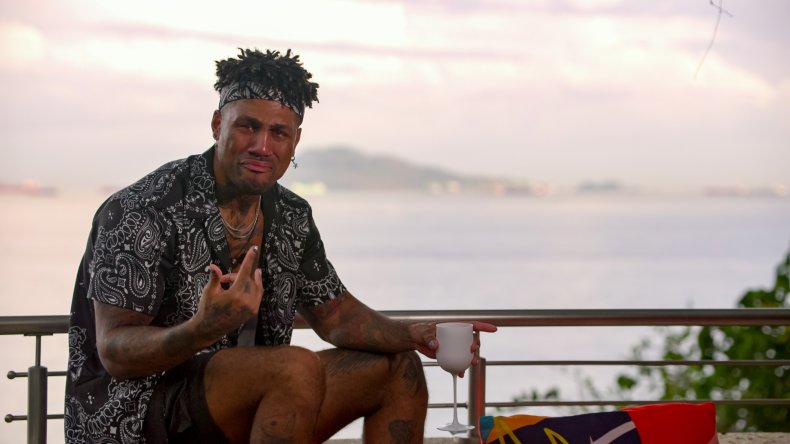 "So, to go in there and hear her say, 'I'm putting myself on a date with Damian' I was like, 'Oh, so maybe I should have watched out!"
He added: "Then having to walk back and doing, like, the walk of shame. That walk back...I turned the corner and everyone could see I was by myself and was like, 'Oooh,' it was rough."
The first eight episodes of Perfect Match are available to stream on Netflix now. The final four episodes will be released on February 28.