'Prime Piece of Real Estate:' Trump's Verdict on the Philippines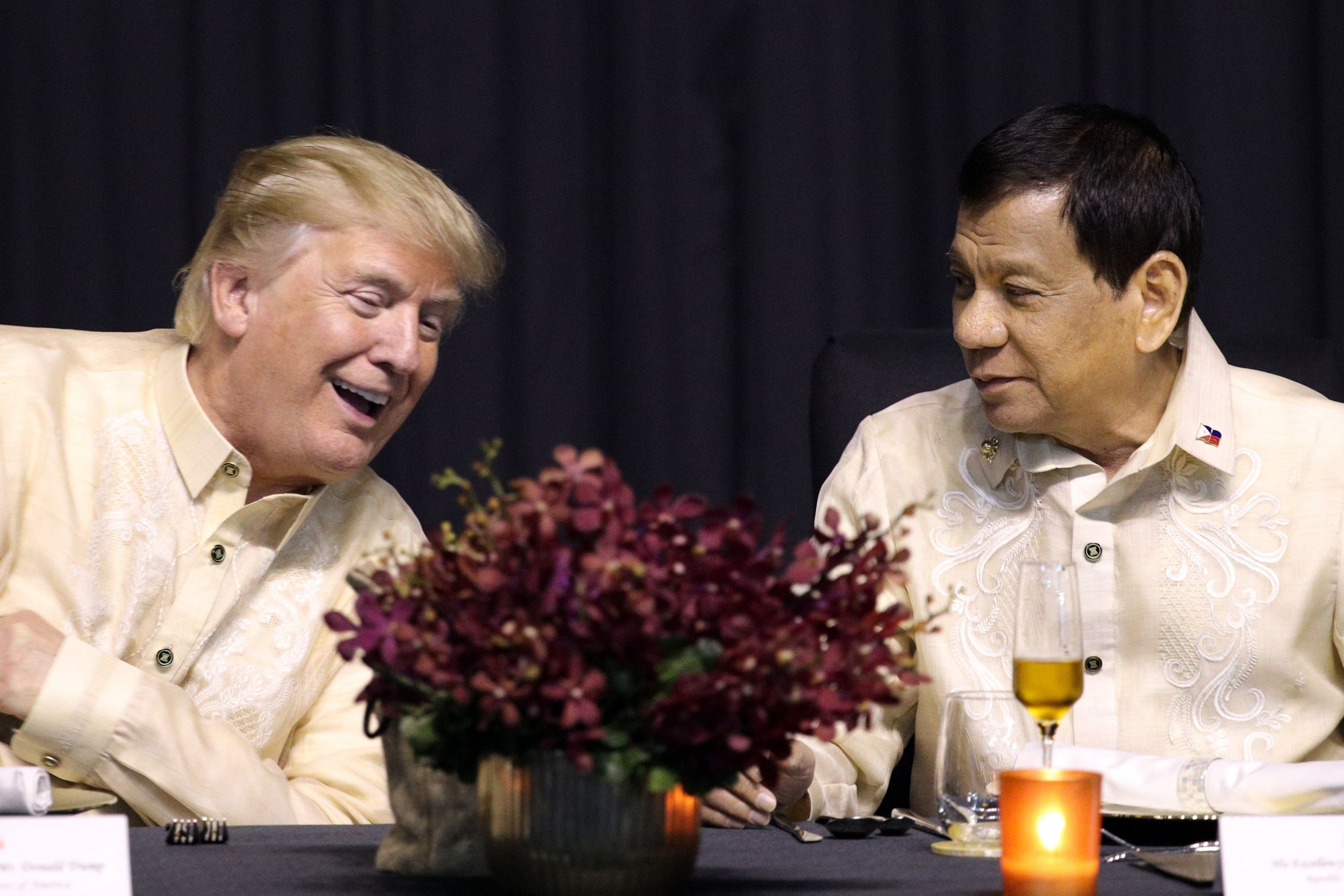 President Donald Trump wrapped up his five-nation tour of Asia on Tuesday, claiming to have gained a better grasp of the region geopolitical situation and an improved relationship with the countries' leaders.
Speaking to the press shortly before boarding the flight that will take him back to Washington D.C., Trump talked about his "tremendously successful" 12-day-long trip briefly recounting the highlights of time in Japan, South Korea, China, Vietnam and the Philippines, the last leg of the journey, which he dubbed "really important" for military purposes.
"It is a strategic location—the most strategic location. And, if you look at it, it's called the most prime piece of real estate from a military standpoint," the former real estate tycoon said.
A former American colony, the Philippines and the U.S. are bound by the 1951 Mutual Defense Treaty and U.S. troops are deployed across five military facilities in the country. But after President Rodrigo Duterte was elected last year, he said he wanted to rid the country of the presence of foreign troops even if this meant revising existing agreements.
Trump, however, had fond words for his own relationship with his Filipino counterpart, a man he has often been compared to.
Duterte personally ensured his American counterpart was entertained during his visit, serenading Trump with a traditional Filipino love song during a gala dinner in Manila on Sunday, which began: "You are the light of my world, a half of this heart of mine."
Trump also shared a chuckle when Duterte branded the media reporting on their meeting as "spies" and the Filipino president did not seem to upset that Trump struggled to figure out how to hold his hand during the traditional group handshake at the Association of Southeast Asian Nations (ASEAN) Summit.
"We have a very good relationship. I would actually say probably better than ever before," Trump told the press discussing his relationship with the Filipino leader.
Duterte infamously called the former U.S. President Barack Obama a "son of a whore" over suggestions the American president would criticize his approach to fighting drug trafficking, which has resulted in the extrajudicial killing of thousands of Filipinos as part of a so-called "war on drugs." Obama canceled a meeting with Duterte, whom he called "a colorful guy," planned on the sidelines of the ASEAN Summit in Laos last year.
"The relationship with the past administration was horrible, to use a nice word," Trump said, before referring to a supposed canceled landing that did not, in fact, occur. "You know what happened. Many of you were there, and you never got to land. The plane came close but it didn't land," he said.
The topic of humans rights came up "briefly" during the conversation between Trump and Duterte, White House Press Secretary Sarah Huckabee Sanders said.