Prince Charles Says He Misses Influential Royal Role Model in Viral Video
A video of Prince Charles at a recent public event in which he admits to missing one of his closest royal role models has gone viral after being shared on social media.
The clip, which has received more than 300,000 views on video sharing platform TikTok after being uploaded by the user royalfamilychannel, was recorded at the annual Sandringham Flower Show held last month on Queen Elizabeth II's Norfolk estate.
Speaking to a group of attendees, Charles is seen remarking, "I can't remember how many years I've been coming, but I used to come with my grandmother every year."
He then paid tribute to his maternal grandmother, Queen Elizabeth the Queen Mother, by saying, "I do miss her, I must say."
He added, "But she'd be so pleased it keeps going."
Charles was known to be close to his grandmother, a formidable member of the royal family who was crowned alongside her husband, King George VI, in 1937 following the abdication crisis that saw King Edward VIII give up the throne to marry Wallis Simpson.
The Queen Mother, as she was widely known, is reported to have been consulted by Charles throughout his adult life on important decisions, including his marriage to, and subsequent divorce from, Princess Diana.
She lived to the age of 101 and died in 2002, just weeks after the death of her youngest daughter, Princess Margaret.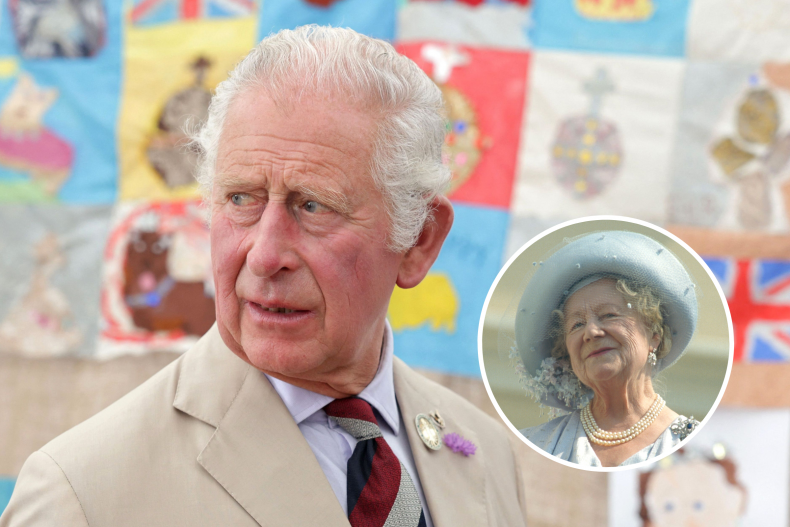 "I know what my darling grandmother meant to so many other people," Charles said in tribute to his grandmother after her death. "She literally enriched their lives, and she was the original life enhancer, whether publicly or privately, whoever she was with."
He continued, "For me, she meant everything, and I had dreaded, dreaded this moment along with, I know, countless others. Somehow, I never thought it would come."
The prince closed his remarks by saying, "She was quite simply the most magical grandmother you could possibly have, and I was utterly devoted to her."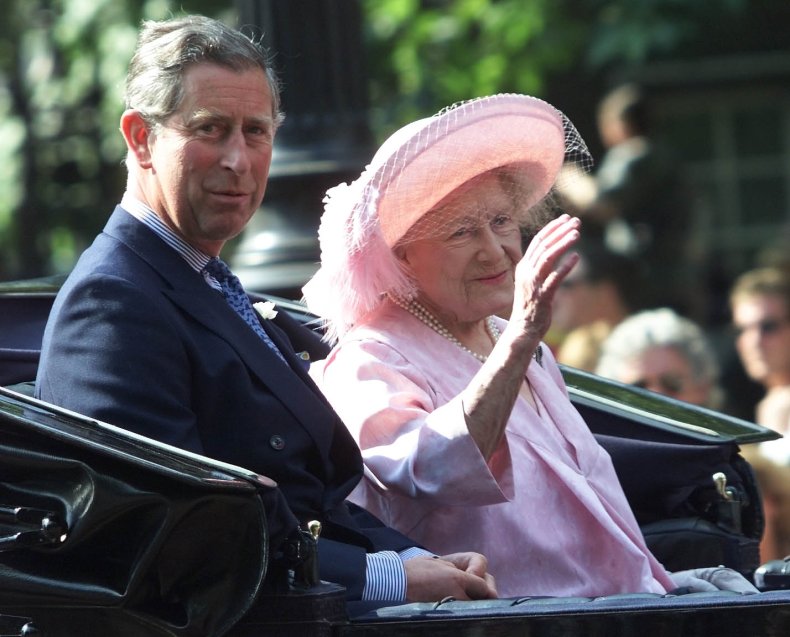 Commenters on the video have responded warmly to the prince's apparently rare public expression of grief for his grandmother, with one user writing: "everyone misses their grandparents if they are not there anymore its human."
"Charles just seems so soft hearted.... Great dad and Grandfather. He will be so proud of the king William is going to become," another wrote.
Others encouraged the royal to ensure he has the same kind of relationship with his own grandchildren, with one user writing: "why do people seem to forget he's human & I'm not even a fan of him. Make these memories with your grands as well P Charles."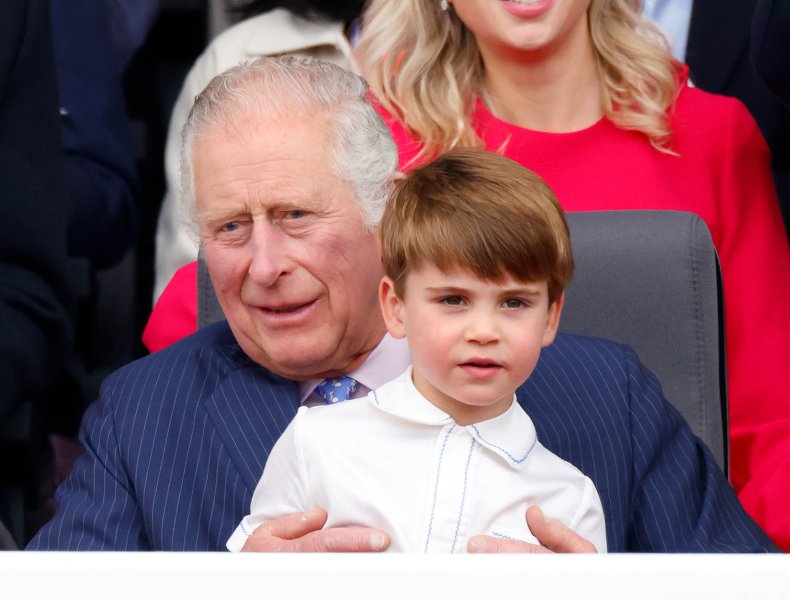 Charles' relationship with his grandchildren was brought into public focus in June during the Platinum Jubilee celebrations of Queen Elizabeth II.
While the prince was praised for his jovial interactions with the children of Prince William and Kate Middleton—particularly Prince Louis, 4, who sat on his grandfather's knee during the jubilee pageant—speculation rose as to how much time he would spend with the children of Prince Harry and Meghan Markle. The children traveled to Britain for the first time since their parents stepped down as working royals.
The occasion marked the first time that Charles met his granddaughter Lilibet Diana Mountbatten-Windsor in person, as she was born in California during the COVID pandemic in 2021.
Following the Sussex family's jubilee visit to Britain, a royal source revealed that Charles had an "emotional" meeting with Lilibet, who is named after the queen, and that he was "thrilled" to see them.
In the months after the Platinum Jubilee, Charles has faced criticism related to donations accepted by his charitable fund. One of these donations was reportedly made by a Qatari billionaire in cash stuffed into bags, and another by the family members of Osama bin Laden.
There have been no implications that Charles acted in any way against the law.
With these PR disasters and the added threat of personal revelations in the forthcoming memoir of his son Harry later this year, the royal's confession to missing his grandmother at this time is all the more pertinent.
Newsweek reached out to Clarence House, Charles' London home, for comment.