Prince Harry Damaged 'Loving, Caring, Fun' Relationship With Charles: Butler
Prince Harry has shattered the "loving, caring, fun" relationship he had with his father by criticizing his upbringing, a royal butler claims.
The Duke of Sussex said he had to quit the royal family to break the cycle of "genetic pain" passed onto him by Prince Charles.
He also suggested his father's childhood was damaging due to the way the Prince of Wales was raised by Queen Elizabeth II and Prince Philip.
The comments, to the Armchair Expert podcast, came just two days before a Channel 5 documentary aired in Britain showing a range of experts talk about the breakdown of relations.
Charles & Harry: Father and Son Divided was based around another set of criticisms Harry levelled at Charles during his interview with Oprah Winfrey.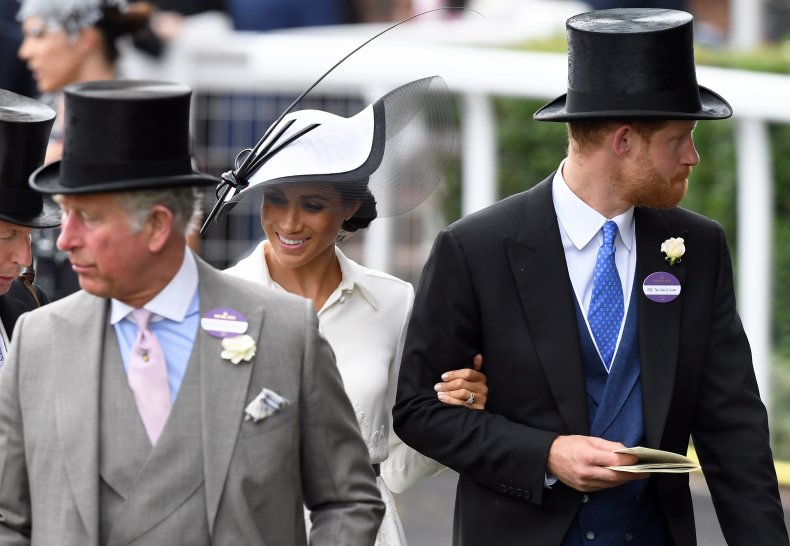 Grant Harrold, former butler to Prince Charles, William and Harry, told the documentary: "The damage is done.
"And that makes me sad because the relationship that I knew which was a loving, caring, fun relationship can never be like that again."
Harry told Oprah "my family literally cut me off financially" which an insider told Newsweek was a reference to money Charles had been giving him which stopped at the end of March, 2020.
The duke also claimed Charles stopped taking his calls during winter 2019 when he was trying to negotiate his way out of royal life.
During the Channel 5 show, royal author Tom Quinn said: "There is no doubt the gulf between Harry and Charles had widened considerably.
"I mean I think if they are not careful it will be very difficult to bridge that divide in future.
"I can't see how they can do it."
Biographer Angela Levin—who exclusively interviewed Prince Harry for Newsweek in 2017—defended the way Charles brought Harry up in the aftermath of Princess Diana's death.
She told the documentary: "Prince Charles arranged for the Spice Girls to meet Harry and for a 12 year old this was beyond exciting.
"And they were very nice to him, they cuddled him, they had lots of pictures and he said to his dad afterwards that it's one of the best days of my life meeting them.
"Although he might seem a bit square, the Spice Girls at the time were all the thing and he did try and do something that would please Harry and give him a few moments of happiness."
Oprah asked Prince Harry whether he had blindsided the queen by uploading the details of his planned exit.
Harry said: "When we were in Canada, I had three conversations with my grandmother and two conversations with my father, before he stopped taking my calls."
On the financial challenge Harry and Meghan faced setting themselves up in America, he said: "My family literally cut me off financially.
"I've got what my mom left me, and without that, we would not have been able to do this. I think she saw it coming."