Why Prince Harry Faces Prospect of a Week Apart From Newborn Baby Lilibet
Prince Harry faces the prospect of as long as 10 days away from Meghan Markle and new born baby Lilibet if he is to honor Princess Diana at a statue unveiling.
The Duke of Sussex and his brother, Prince William, have worked together for years to design a fitting monument in their mother's honor. That may not have been so easy recently because of the serious rift that has developed between them.
The statue was originally supposed to be finished in 2017 to mark the 20th anniversary of Princess Diana's death, but it wasn't ready in time. A full four years later, it will finally be unveiled at the Sunken Garden of Kensington Palace on July 1, which would have been her 60th birthday.
An insider told Newsweek that Meghan won't be going—sparing her a trip back to the palace where, as she told Oprah Winfrey, she had to turn over her keys, driver's licence and passport.
Harry's attendance hasn't yet been officially announced, but if he does choose to join his brother, he will be confronted again with coronavirus protocol.
The rules in Britain still require 10 days of quarantine, though there is an option to take a test on or after day five, allowing early release if the result comes back negative, according to the U.K. government's website.
For Prince Philip's funeral in April, Harry arrived on Saturday, April 10, before walking behind his grandfather's coffin during the emotional procession at Windsor Castle on April 17.
Whether he takes an early test or not, COVID rules would prolong his time away from newborn baby Lilibet, who will be just short of one month old when the statue unveiling takes place.
The pilgrimage will probably also have an emotional resonance beyond the immediate separation from his family.
In his documentary The Me You Can't See, Harry described how flying into Britain triggers memories of the trauma of Diana's death and her run-ins with the paparazzi.
In the Apple TV show, he said: "For most of my life I always felt worried, concerned, a little bit tense and uptight whenever I fly back into the UK, whenever I fly back into London. I was like, 'Why do I feel so uncomfortable?' And I could never understand why."
"I wasn't aware of it at the time I was younger," the prince continued, "but after I started doing therapy and stuff like that I became aware of it. For me, London is a trigger because of what happened to my mum."
The event will also likely be covered by the royal rota—journalists, photographers and camera crews from Britain's biggest national media outlets accredited to report on royal events.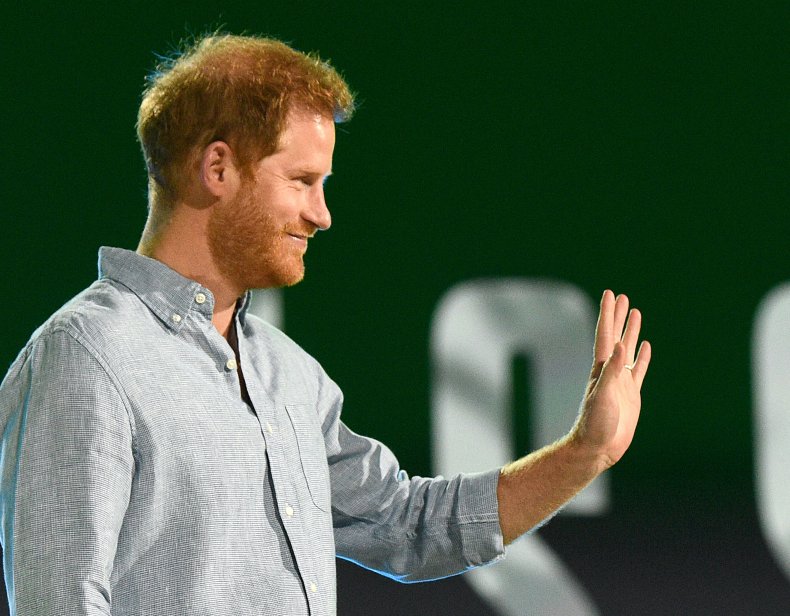 Cutting out the rota was one of the changes Harry and Meghan made when they quit royal duties—and they were not polite about it either.
Their now defunct Sussex Royal website at one point stated: "Britain's Royal Correspondents are regarded internationally as credible sources of both the work of members of The Royal Family as well as of their private lives.
"This misconception propels coverage that is often carried by other outlets around the world, amplifying frequent misreporting."
The statue will be unveiled at Kensington Palace, the place where Harry and William were raised by Princess Diana and Prince Charles.
However, it is also a place the duke worked hard to leave behind, taking his family out of London to Frogmore Cottage, in Windsor, and a house in the Cotswolds.
It's the same palace where his former communications secretary accused Meghan of bullying her staff and where the duchess experienced suicidal thoughts amid negative press coverage.
Meghan spoke to Oprah about how she felt trapped there, saying: "When I joined that family, that was the last time, until we came here, that I saw my passport, my driver's licence, my keys.
"All that gets turned over. I didn't see any of them any more."
Toxic arguments behind the scenes at Kensington Palace led to Prince Harry and Meghan Markle splitting away, not only moving their home, but also creating a new private office at Buckingham Palace in 2019.
The duke has invoked his mother's memory during some of his most significant public statements over the past year.
He told Oprah Winfrey during his interview on CBS how Prince Charles cut him off financially and said he couldn't have quit the royal family without inheritance money from Princess Diana.
"I brought what my mum left me," the prince said, "and without that, we would not have been able to do this. So touching back on what my mother would think of this, I think she saw it coming. I certainly felt her presence throughout this whole process."
In The Me You Can't See, he said: "Family members have said, 'Just play the game and your life will be easier,' but I've got a hell of a lot of my mum in me.
"I feel as though I'm outside of the system but I'm still stuck there. The only way to free yourself and break out is to tell the truth."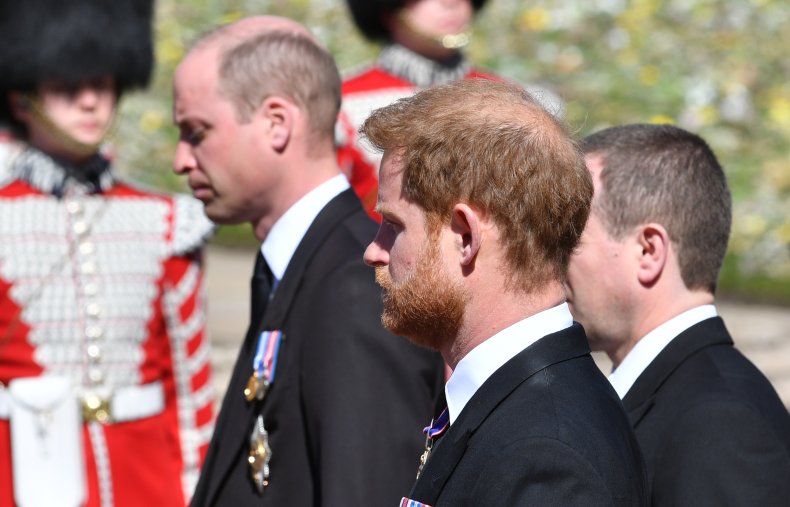 In Focus
Prince William and Prince Harry last saw each other at Prince Philip's funeral at Windsor Castle on April 17, 2021. They will potentially be reunited for the unveiling of a statue of Princess Diana on July 1.
Launch Slideshow

3 PHOTOS