Why Prince Harry's Legacy May Be a Less Royal Life for Princess Charlotte and Prince Louis
Princess Charlotte and Prince Louis may get a "very much less royal existence" once Prince Charles is king, a royal author tells Newsweek.
Prince Harry and Meghan Markle's dramatic exit from royal life poses a difficult question for the family on how to manage the fate of Prince William and Kate Middleton's second and third-born children.
Prince George is destined to one day be king, but his younger sister and brother would only be called upon in the event he quit his duties or tragedy struck.
Ingrid Seward, author of Prince Philip Revealed, told Newsweek Charlotte and Louis may be spared the burden of royal duties as part of Charles' decades-long campaign to slim down the monarchy.
She said: "When they're growing up their grandfather will be on the throne for a bit and he's talked about this slimmed-down monarchy.
"It is quite possible that they are not even going to be involved very much.
"I think they will have to be given more freedom. Obviously Charles is right in the firing line with Harry. So he can see the mistakes he made with Harry.
"Harry just did what he wanted basically. So did William up to a point. But I think that Charlotte and Louis will have a very much less royal existence.
"I don't think anything will happen until after the Queen has gone to greener pastures."
Charles started attempting to slim down the royal family in the mid-1990s when some of the more obscure family members were sidelined.
Princess Beatrice and Princess Eugenie more recently had their security removed after finishing university. They do not perform royal duties.
However, Charles did not win every battle after coming into direct conflict with his brothers over whether they should have royal roles.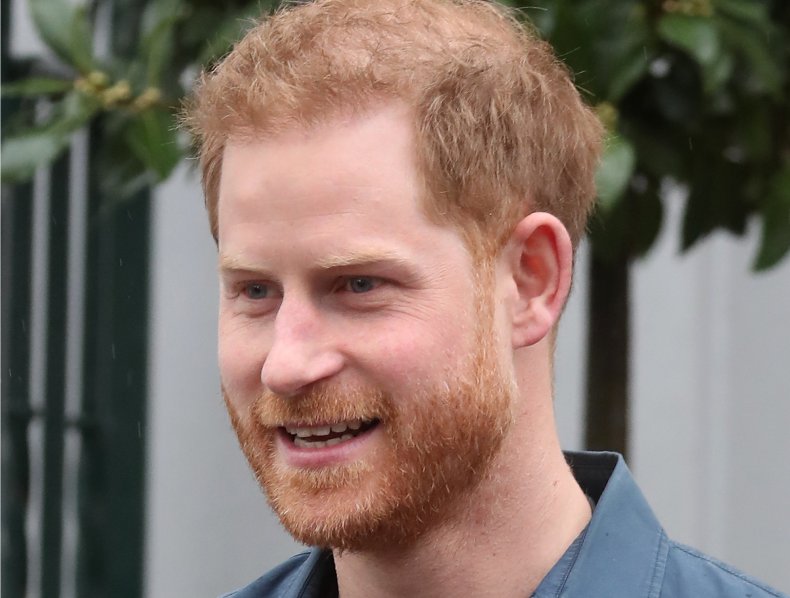 Historian Robert Lacey wrote in Battle of Brothers of Charles' campaign: "This was Prince Charles' special crusade. In an age of slimming, the future monarch wanted to slim down the House of Windsor.
"Charles' idea was to reduce the public face of the monarchy to just the sovereign and their consort, plus those children and grandchildren who were directly in the senior bloodline—with no more uncles and cousins to be reckoned up by the dozen, no more aunts."
He added: "Charles felt that his brothers Andrew and Edward should step back as part of the slimming process."
Charles lost the argument in relation to his brothers, in part following a fightback from Andrew, Queen Elizabeth II's favorite son.
However, their mother is 95 now and soon her reign will end and the era of Charles III will begin.
At that point, the new king will be free to pursue his own policies unrestrained by the world's longest-reigning living monarch, meaning that for the first time the palace will find out the full reach of his aspirations.
Slimming down has been controversial in recent years too and some of Meghan's most dramatic allegations centered around it.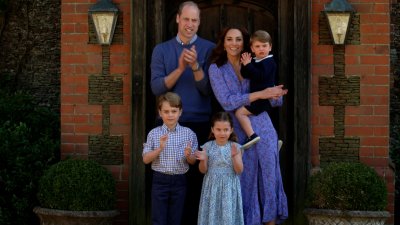 The Duchess of Sussex told Oprah Winfrey: "In those months when I was pregnant, all around this same time, so we have in tandem the conversation of he won't be given security, he's not going to be given a title, and also concerns and conversations about how dark his skin might be when he's born."
Meghan and Harry have not named the royal who made the remark about race but a Sussex insider at the time told Newsweek the comments about security and titles related to discussions about slimming down.
Historically, second-born children have long been a problem for the royal family. Examples of this are Princess Margaret struggling with alcohol problems, Prince Andrew's relationship with Jeffrey Epstein and Prince Harry's royal exit.
Meghan's complaints about the pressures of royal life also pose significant problems for them that could be easily solved through slimming down.
The Duke and Duchess of Sussex faced all the same pressures as Prince William and Kate Middleton but without a throne to look forward to.
A slimmed-down monarchy could give Princess Charlotte and Prince Louis a chance to find their freedom within the family and without the international humiliation of a bombshell Oprah Winfrey interview.