Prince Harry, Meghan Markle Decision Over Coronation Travel 'Toughest' Yet
Prince Harry and Meghan Markle face making their "toughest" decision yet over whether or not they travel to Britain for the coronation of King Charles III in May, considering the security and personal implications of their visit, according to a new episode of Newsweek's The Royal Report podcast.
Though formal invitations to the May 6 ceremony, the first to take place in Britain for 70 years, are not believed to have yet been sent out, it was confirmed by the Sussexes' spokesperson earlier this month that the couple had "received email correspondence from His Majesty's office regarding the coronation."
They then went on to make clear that they would not yet confirm their attendance, adding: "An immediate decision on whether the Duke and Duchess will attend will not be disclosed by us at this time."
Harry's relationships with his blood family appear to remain strained since the publication of his tell-all memoir Spare and the release of the Harry & Meghan Netflix docuseries. In an interview with Anderson Cooper promoting the memoir in January, the prince revealed that he was not currently speaking to his father and brother.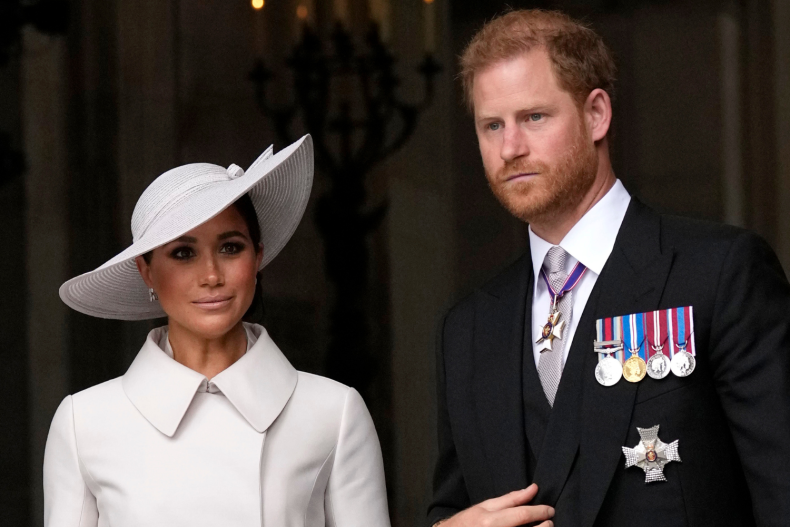 However, the decision over whether to attend the coronation or not is likely to involve more serious factors than simply sparing family blushes, Newsweek's chief royal correspondent, Jack Royston, proposed on The Royal Report podcast, explaining that security may be the key.
"If you are working in an environment where you believe that you are under threat from possible terrorist attacks, then in order for a terrorist to attack you, they need to know where you're going to be, and they need to know when," he said of Harry and Meghan, who lost their state funded bodyguards when they stepped down from their working royal roles in 2020.
"So, it's very helpful to terrorists if you tell them: 'I'm coming to the coronation in two months time and you know, this is the date that it's happening on.'"
The consideration of this threat, he continued, may account for the reasoning why the couple have decided to neither confirm nor deny whether they intend to be at Westminster Abbey to witness Charles' crowning until closer to the time.
"It's also possible that they are holding out for assurances from the Metropolitan Police that they [will] get police bodyguards when they're in Britain," he added.
"I suspect that they probably would for the official coronation events to which they had been formally invited by the king. So, this was the system that was in operation at the Platinum Jubilee last year.
"They got police bodyguards when they went to formal Platinum Jubilee events that they've been invited to and at no other time. As a result, they didn't leave Frogmore Cottage except for the two official events they were invited to."
In another statement released earlier in March, Harry and Meghan's spokesperson confirmed that the duke and duchess had been asked to "vacate" Frogmore Cottage in the grounds of Windsor Castle later this summer. An explanation as to why was not published.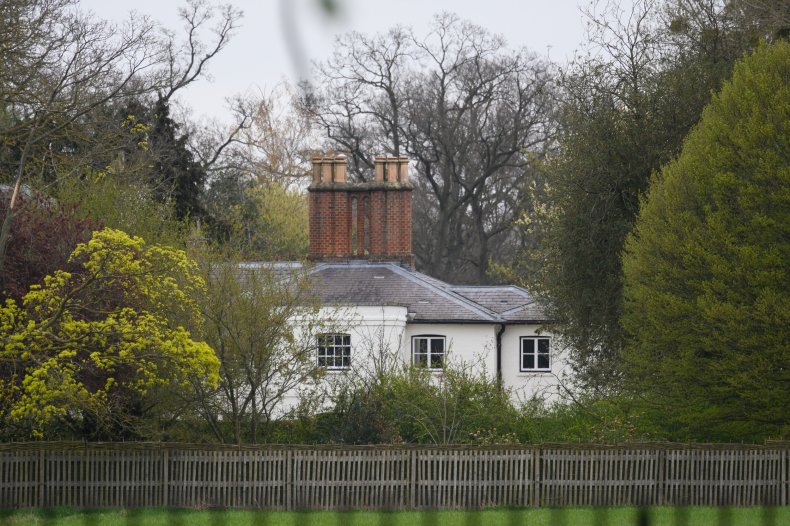 "They had [Princess Lilibet's] birthday at home in Frogmore and didn't step out the front door for any other reason," Royston explained of the Sussexes movements during the Jubilee visit.
"So, they might basically be in the same situation again. And they clearly don't feel that they're safe without those police bodyguards. So, if the police were to refuse, then perhaps they would, under those circumstances, choose not to come.
"There are so many plates spinning here that I really do think this is probably the toughest decision that Harry and Meghan have had yet, in terms of when to come to Britain," he summarized.
James Crawford-Smith is Newsweek's royal reporter based in London. You can find him on Twitter at @jrcrawfordsmith and read his stories on Newsweek's The Royals Facebook page.
Do you have a question about King Charles III, William and Kate, Meghan and Harry or their family that you would like our experienced royal correspondents to answer? Email royals@newsweek.com. We'd love to hear from you.