Harry, Meghan are 'Losing Popular Opinion' in the U.S. Says Meghan McCain
Meghan McCain, political commentator and daughter of the late Republican senator John McCain, has told a British news channel that Prince Harry and Meghan Markle are "losing popular opinion" in the U.S. and that Harry is at risk of "being booed" after his recent speech at the U.N.
McCain has become a vocal critic of Harry and Meghan following a 2021 podcast in which the prince referred to the First Amendment—which protects the freedom of speech and the press in U.S. law—as "bonkers."
The commentator's appearance on GB News in Britain on Tuesday followed Harry's keynote speech given to the general assembly of the United Nations marking Nelson Mandela International Day on July 18.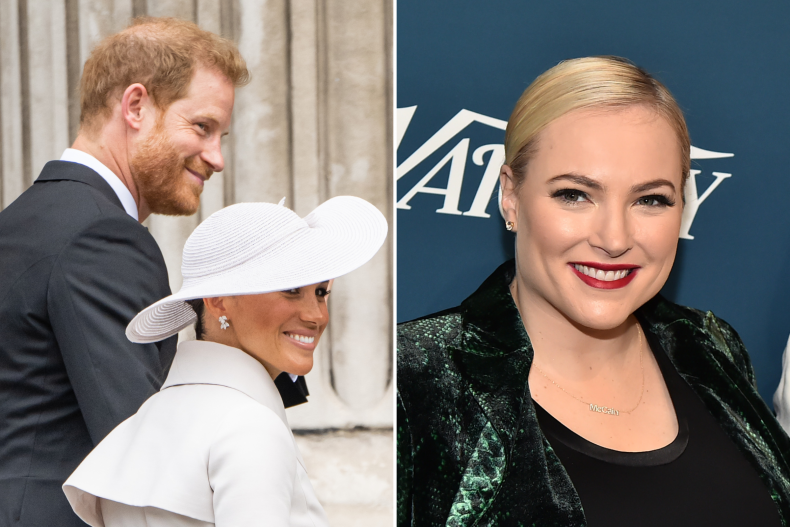 During his speech the prince paid tribute to the life and legacy of Mandela while also drawing attention to causes he himself is passionate about: climate change, the spread of disinformation and what he perceives to be threats to global democracy.
"This has been a painful year in a painful decade," he said. "We're living through a pandemic that continues to ravage communities in every corner of the globe.
"Climate change wreaking havoc on our planet, with the most vulnerable suffering most of all. The few, weaponizing lies and disinformation at the expense of the many. And from the horrific war in Ukraine to the rolling back of constitutional rights here in the United States, we are witnessing a global assault on democracy and freedom—the cause of Mandela's life."
To McCain, Harry's likening the COVID pandemic and the war in Ukraine to constitutional rulings in the U.S. was "insulting" to Americans. In a column for the Daily Mail, McCain expressed a belief that in this, Harry was referring to the Supreme Court's recent overturning of the Roe v. Wade decision concerning abortion that Meghan Markle recently told Vogue provoked a "guttural" reaction from her husband.
Speaking to GB News host Dan Wootton, McCain said: "I was actually just really shocked at the audacity of Prince Harry. He is a guest in this county."
She went on to add her belief that the royal has a "very, very basic misunderstanding of democracy and democracy in America."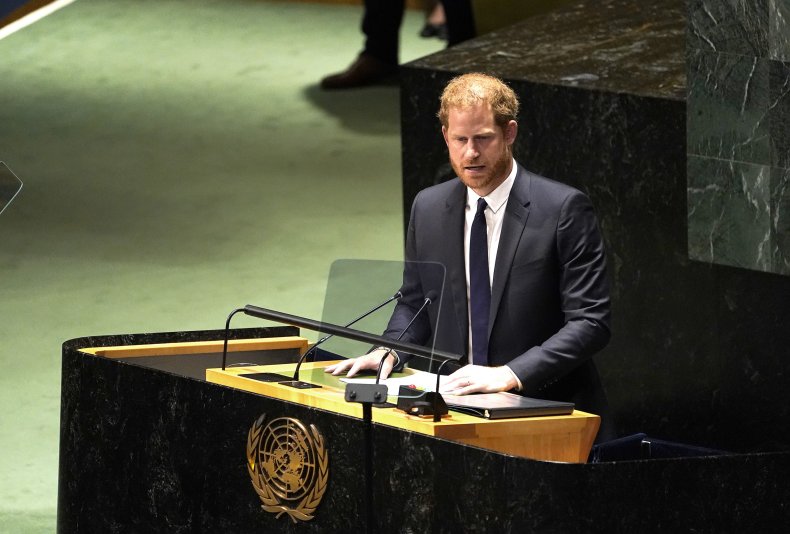 Harry and Meghan have been living in America since stepping down from their roles as senior working members of the royal family in 2020. The couple have been criticized on multiple occasions by right-wing political commentators for wading into U.S. politics, an example of which being their encouragement of Americans to register to vote ahead of the polarizing 2020 presidential election.
"No one cares what he has to say, absolutely no one except maybe like extreme progressive 'wokesters' that is a very very small minority" McCain said in reference to Harry's commentary on political issues.
"I think for him to come in and be a prince and someone who has never fully understood or lived in the spoils and blessings that democracy has, it's just bizarre to me for him to come and trash this country," she added.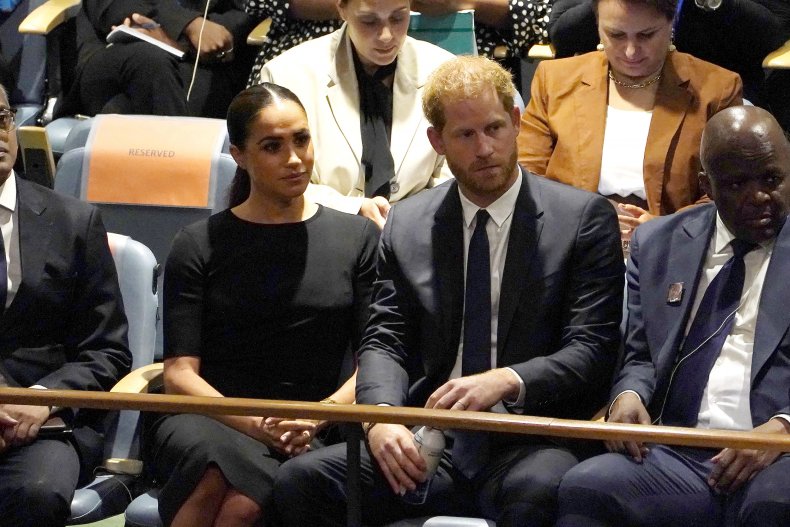 Discussing with Wootton anecdotally about support for the royal couple among her friends, McCain claimed that they were "losing support" in the United States for two reasons.
"A. they don't have any real job other than to make these weird speeches and to fly around in private planes at the same time lecturing everyone about climate change," she offered. "And then B. it seems like they just hang out with celebrities, so to me it seems like a very strange existence for someone who could have really invoked real change in their home country with their titles."
On her overall assessment of Harry after listening to his U.N. speech, McCain suggested that the prince "should stop if he had any sense at all because he's going to start getting booed places."
Despite McCain's opinions towards the Sussexes and social media users questioning of Harry's suitability to give his keynote speech on Nelson Mandela International Day, the prince was defended by Mandela's grandson Ndaba Mandela, who told Piers Morgan on his TalkTV show, Piers Morgan Uncensored:
"As long as [the speech] was something of substance in relation to our grandfather's values that [Harry] would like to implement, I don't see the problem."
Newsweek approached representatives for McCain, Wootton and Harry and Meghan for comment.