Harry Changed His Phone Number Without Telling Royals for Meghan—Book
Prince Harry changed his phone number without telling members of his family "to please" Meghan Markle, according to a new biography.
The new book Revenge: Meghan, Harry and the war between the Windsors by British biographer Tom Bower has produced many sensational claims, including that Queen Elizabeth II told close aides "thank goodness Meghan isn't coming" to Prince Philip's funeral in 2021 and that Meghan made Kate Middleton cry despite telling Oprah Winfrey the opposite occurred.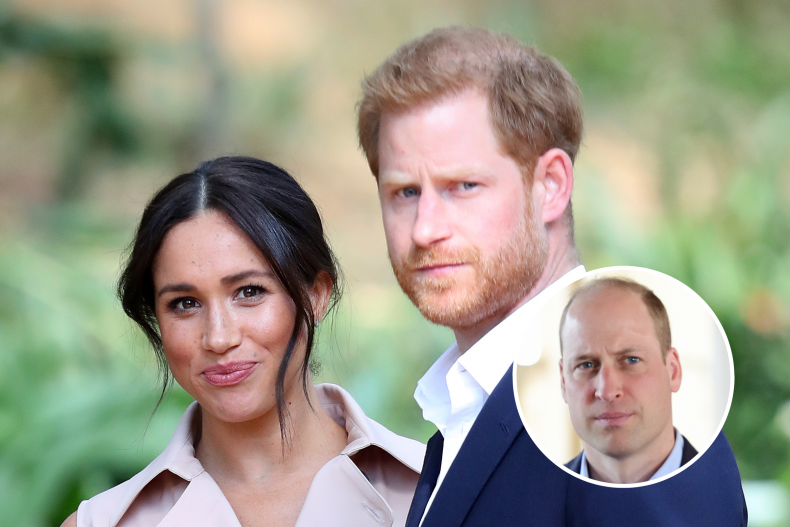 At least one claim so far has been disputed. A source close to the queen previously told Newsweek that it was "unlikely" the queen would have been thinking about anyone but Prince Philip around the time of his funeral.
Among the commentary provided on Meghan and Harry's relationship with wider royal family members, Bower claims that the prince discarded his long-term friends and changed his cellphone number without letting his family know to please Meghan.
Writing about the 2019 South African tour undertaken by Harry and Meghan, during which the duchess responded to an interviewer's question with the famous answer: "'Thank you for asking, because not many people have asked if I'm OK. But it's a very real thing to be going through behind the scenes,'" Bower claims that the couple's public display of discontent rocked brother Prince William.
Speaking about William to the same interviewer, Harry had delivered what Bower describes as a "bombshell" by saying "We're on different paths at the moment." This fractured image of Princess Diana's once inseparable sons provoked a wave of commentary in the media with Meghan identified by many as a catalyst for the change.
"William's original fear was materialising," Bower writes. "Meghan had become a divisive agent."
"To please her, Harry had split from his old friends," the author continues, "He had even changed his telephone number without telling his family."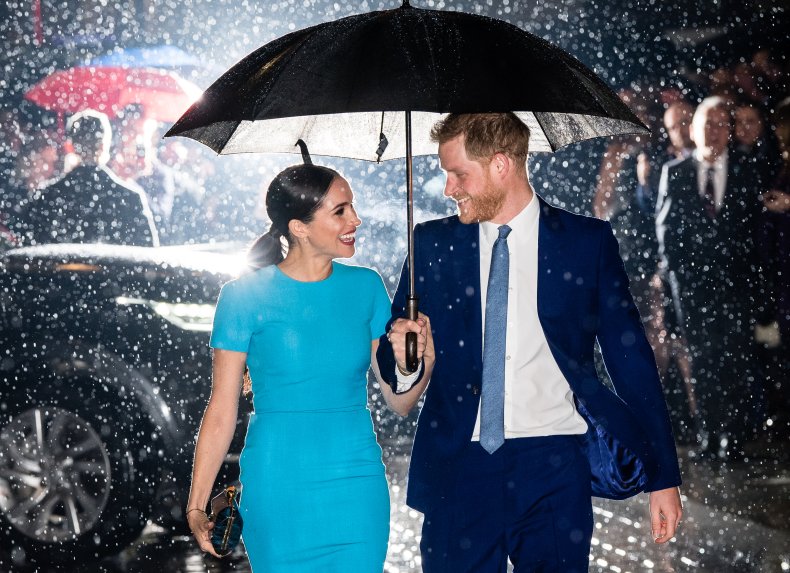 In response to the South African interviews, Bower adds that William "authorised an aide to tell the media about his hope that Harry and Meghan were 'all right'."
The brothers' relationship would become more distant in the ensuing months Bower charts.
After the African tour and a holiday in Canada, it was decided that Harry and Meghan would step down as full-time working members of the royal family, following a failed request for a "half-in, half-out" working model by the couple.
The negotiations had seen a breakdown in communication between William and Harry and when the Sussexes returned to Britain to undertake their last official engagement as working royals, this became apparent to the public.
Writing of the Commonwealth Day service at Westminster Abbey on March 9, 2020, Bower says that Harry and Meghan "were keenly aware of Kate and William's antagonism."
"William had not offered a brotherly welcome and Kate was outright distant towards her sister-in-law...
"As the members of the Royal Family filed into the Abbey," he recounts, "the frayed relationships could not be concealed. Kate had blanked the Sussexes and William's greeting was cold. Harry looked strained. Meghan's face showed bemusement."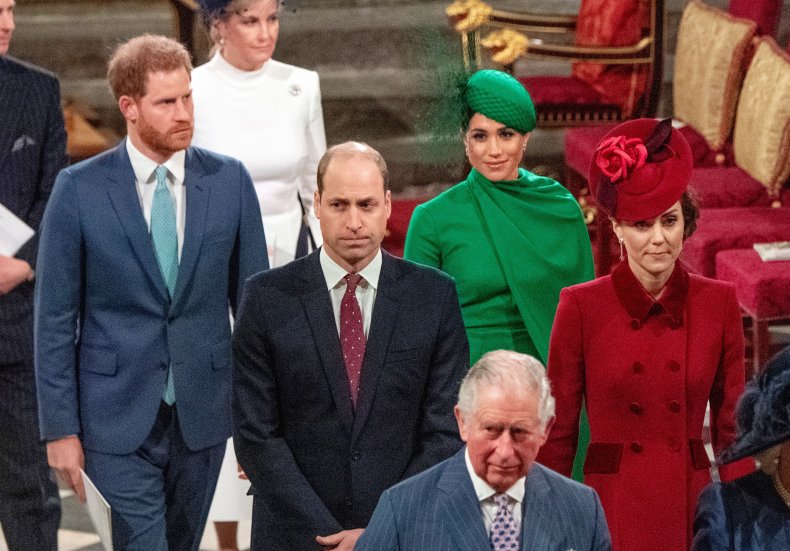 The relationship between Meghan and Kate is as forensically analyzed by Bower as that of their husbands.
Over the Sussexes' years in Britain, Bower writes that Meghan "hated" any "comparisons with uncomplaining Kate."
"Effortlessly, the Cambridges appeared to be perfect. [Meghan] appeared to be influenced by envy of Kate."
In turn the author gives his assessment that Kate was cold towards her sister-in-law, giving an "aloof" impression of the future queen who found little in common with Meghan.
The publication of Bower's revelatory book comes in the same year that Harry's own memoir is due to be released.
Billed as an "intimate and heartfelt" tome, Harry announced in the press release that he would be "writing this not as the prince I was born but as the man I have become."
Bower speculates that the book will feature attacks on the royals, with William, Kate, Charles and step-mother Camilla, Duchess of Cornwall as sitting targets.
No release date for the book has been officially announced though the publishers Penguin Random House stated that it is scheduled for publication in "late 2022."
Newsweek approached representatives of Prince Harry for comment.