Harry's U.S. Move Echoes Decision Diana was on 'Brink' of Making—Bodyguard
Prince Harry's move to the United States in 2020 with wife Meghan Markle and his young family echoes a decision that Princess Diana was "on the brink" of making before she died, according to a former bodyguard.
Lee Sansum looked after Diana during one of her final vacations in the South of France with her partner Dodi Fayed, having been employed by the film producer's father, the Egyptian billionaire Mohamed Al-Fayed.
To mark the 25th anniversary of the death of Diana and Dodi in a Paris car crash just one month after protecting the couple in St Tropez, Sansum has opened up about his experiences with the royal in a new book titled Protecting Diana: A Bodyguard's Story.
In his book, Sansum recounts a conversation he had with Diana in which he claims she expressed a wish to move to the U.S.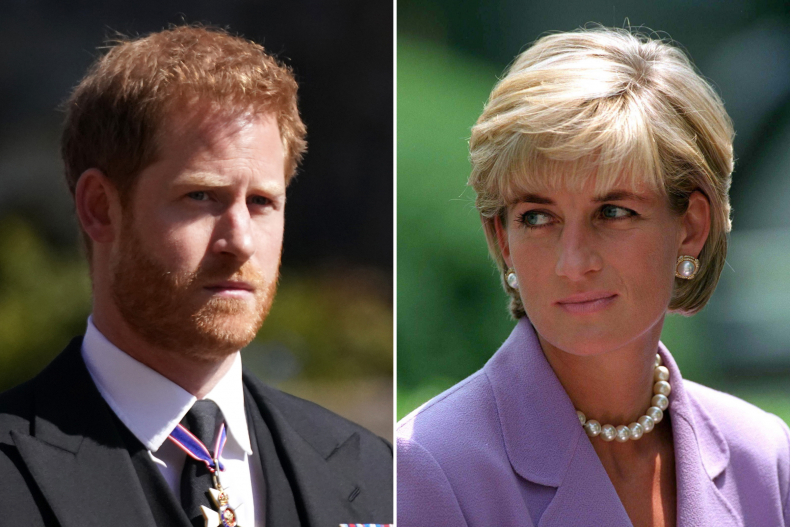 The time of her July 1997 vacation to St. Tropez was a period of change for the royal, having officially divorced from Prince Charles the previous year and embarked on a new phase of her humanitarian work heading a campaign to outlaw the use of landmines.
It was also during this period that the levels of press intrusion she faced increased as tabloids sought photographs of her and her new boyfriend together.
Sansum writes that during a boat ride from the Al-Fayed-owned yacht the Jonikal to their villa, Diana said to him:
"'There is nothing I can do in the UK. The papers there attack me no matter what I do.'"
"'I want to go to the US and live there so I can get away from it all. At least in America they like me and will leave me alone.'"
The princess had a strong association with the U.S. in the years before her death, visiting frequently for charity events. Her last visit was to Washington in June 1997 where she delivered a speech at the American Red Cross headquarters about her landmine campaign.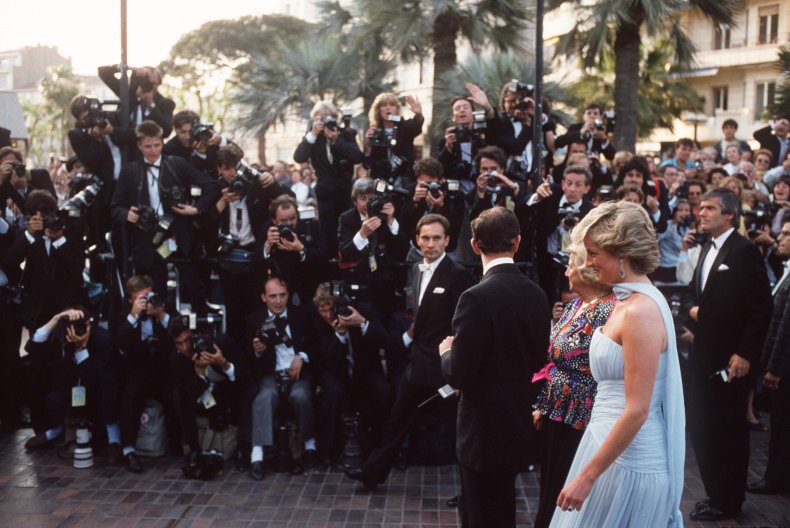 For a period of time during the July St. Tropez vacation, Diana was joined by Prince William and Prince Harry who Sansum remembers as "lovely" and "cheeky."
The youngest prince, the bodyguard wrote, dared him to jump from the top deck of the Jonikal yacht for £200 (about $240), a wager that both Diana and Mohamed Al-Fayed supported.
Though the royals enjoyed their time in France, Sansum recalls that the obtrusive and, at times dangerous, pack of press and paparazzi were always nearby, prompting Diana to mention her desire for a U.S. escape.
"When I look back on it now, it's amazing to think that Diana was very seriously considering leaving her country for good because of the damaging effect the press was having on her life," he wrote. "Now, more than twenty years later, one of her own sons has taken the same decision she was on the brink of.
"Harry has effectively abdicated from his royal duties, left his country and resettled his family in America to keep them away from the paparazzi and the tabloid press he still blames for killing his mother," he continued, adding: "In his bombshell interview with Oprah Winfrey, in March 2021, Harry revealed that his biggest fear for his family was history repeating itself."
In recent years Harry has spoken publicly about the treatment of his mother at the hands of the press and paparazzi and the role they played in her death by pursuing her car on the evening she died.
After stepping down from his position as a working royal and moving to the U.S., Harry has also spoken of his own treatment, and that of his wife, at the hands of the British media, crediting it as at least part of the reason for his doing so.
"It was never walking away. It was stepping back rather than stepping down," he told James Cordon in 2021 of his decision to leave Britain.
"We all know what the British press can be like. It was destroying my mental health. I was like, this is toxic."
The royal has also spoken of his personal growth since removing himself from the media in his home country.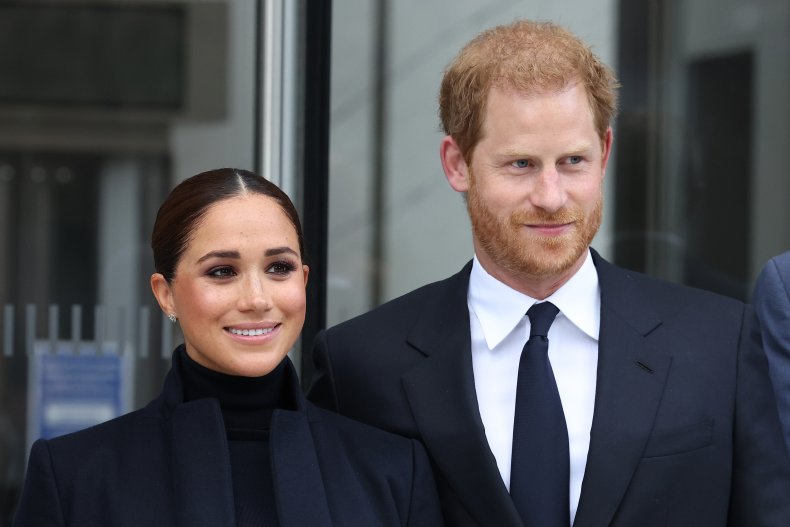 "When you realize that you're damned if you do and damned if you don't," he told actor Dax Shepard on the Armchair Expert podcast. "At that point—I guess I have to thank the U.K. press at this point—because it got so bad so quickly. Then you have to acknowledge that fear and go, 'Actually, I'm no longer scared of you. I'm no longer scared of doing or saying what you want me to do or say.'"
Of his new life, the royal told People magazine in April that he believes his mother, Diana, would be proud of him and the journey he has been on.
"I certainly hope and believe everything I do makes her proud," he said. "In the 12 short years I was lucky enough to have with her, I saw and felt the energy and lift she got from helping others, no matter their background, ailment or status. Her life and theirs was better for it, however short theirs or hers was."
He concluded: "I honor my mother in everything I do. I am my mother's son."
Protecting Diana: A Bodyguard's Story by Lee Sansum with Howard Linskey is out now.
Newsweek reached out to Sansum's representatives for comment.