Prince Harry Wants Prince William Reconciliation but Meghan Markle Won't Budge—Author
Prince Harry is ready to admit mistakes of "sheer temper"—but Meghan Markle and Prince William will not give ground in efforts to mend the royal rift, a historian tells Newsweek.
The two princes will see each other on Thursday after Prince Philip's funeral reportedly failed to meaningfully repair their damaged relationship.
The brothers will be side-by-side at the unveiling of a statue in their mother's honor at Kensington Palace, creating a new opportunity for progress in negotiations.
Robert Lacey charted the royal rift in his bombshell biography Battle of Brothers, which detailed how William threw Harry out of Kensington Palace over bullying allegations against Meghan.
However, out of the three royals it is Prince Harry who is most ready to admit fault, the historian said.
He told Newsweek: "What's interesting is that on one side we've got William who doesn't seem prepared to concede anything and on the other side friends have told me that Harry wouldn't mind reconciling and then it's Meghan who is sticking to her guns on this issue."
"It should surely be possible," he continued, "for both sides to say the past is in the past. It's very regrettable that Meghan doesn't withdraw just a little. Why can't she say it was the pressure? 'I was getting used to this incredibly complicated system, I was just pregnant, I couldn't sleep.'
"'I was wandering about all night firing off emails. Perhaps in retrospect I went over the top about it.'"
Meghan was accused of bullying two PAs out of the royal household and targeting a third member of staff in an email sent by communications secretary Jason Knauf in October 2018.
A story leaked to the Sunday Times that December suggested Meghan's staff found her difficult to work for and stated she would fire off email demands as early as 5 a.m.
More recently there have been reports in U.K. newspapers of staff left shaking or in tears after a dressing down from Meghan.
Lacey's book details how internally the bullying allegations caused a fierce argument between William, who backed his staff, and Harry, who backed his wife.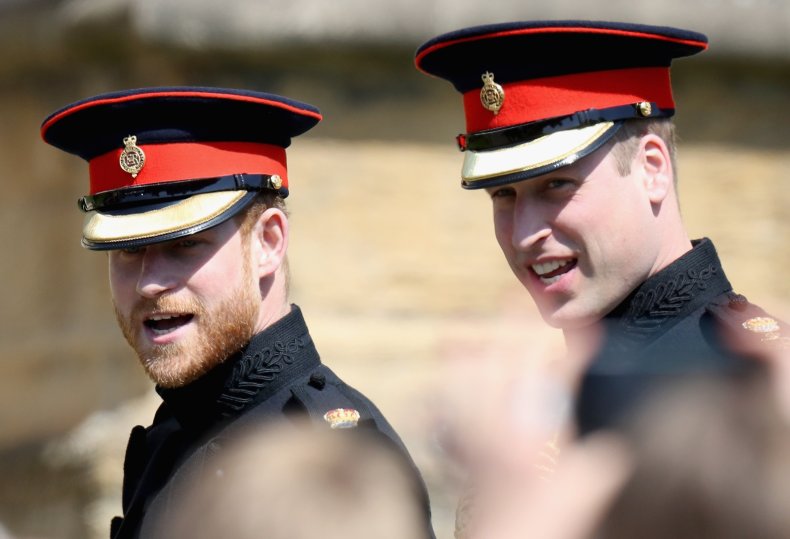 Battle of Brothers quoted a friend who said it led to William throwing Harry and Meghan out of Kensington Palace, with the Sussexes splitting off to form a new office at Buckingham Palace in March 2019.
However, even Harry and Meghan's exit from royal life did not put the issue behind them as Meghan returned to the dispute during her court case against U.K. newspaper the Mail on Sunday.
Lawyers for the duchess told the High Court in London she was left unprotected by the institution while she was pregnant in summer 2020.
When the couple's Oprah Winfrey interview was announced earlier this year Knauf's email alleging bullying was leaked to The Times.
Meghan then leveled damning allegations in the prime time tell-all, accusing the palace of leaking false stories about her and denying her access to a mental hospital while she was suicidal.
Despite the explosive allegations on both sides, Lacey says Harry is prepared to concede mistakes privately to friends.
He told Newsweek: "Harry is prepared to acknowledge the role that just sheer temper played at unfortunate moments—notably in the so-called blindsiding early in 2020. He actually is prepared to admit, in a way that William doesn't seem to be, the fact that both of them are irascible both of them are short-tempered, both of them are Spencers [Princess Diana's family name] if you like."
Harry was accused of blindsiding Queen Elizabeth II by sources quoted in the British media when he published his plans to quit the royal family at short notice in January 2020.
However, Lacey said the time had come for the two brothers and Meghan to put the past, including the bullying allegations, behind them.
"There must be a way of playing it down surely and just moving forward," Lacey continued. "It's not as if Meghan's employing any royal staff anymore, she's living in a different country. It's not a live issue so it would be good, it seems to me, if she could find a way of putting it to bed."
However, the author also suggested William and Kate may feel vindicated in relation to the doubts they had early in Harry's relationship.
Battle of Brothers describes how William urged Harry to slow down early in the relationship with Meghan, but the advice did not go down well.
Lacey told Newsweek: "We know now that William had his doubts from a very early stage about at least whether Meghan would fit into the system, whether Meghan had the right personality for the system and the situation and that's the sort of thing he would have discussed with Kate and she endorsed it.
"Kate shared his doubts and question mark from the beginning. Events would seem to have born them out. Meghan wasn't the right sort of person to fit into the protocols of the British royal family. There's a very fair case to say why should she? She's a self-made woman and why should she put up with it all?"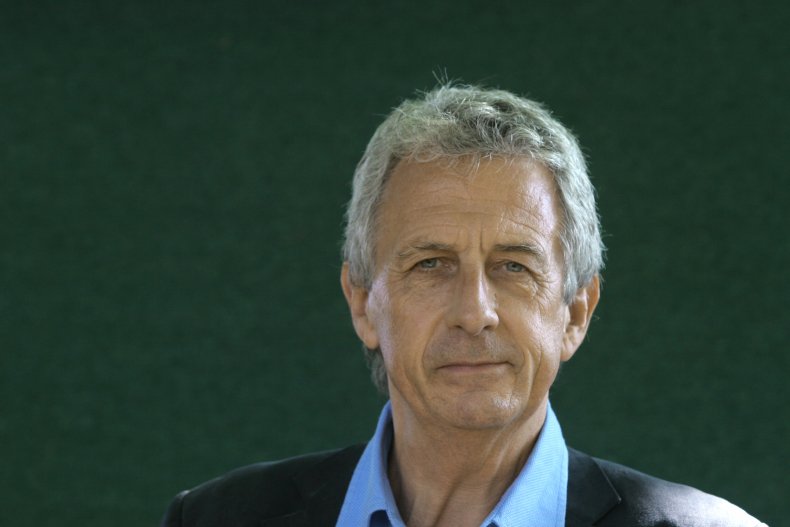 In Focus
British historian and writer Robert Lacey's book 'Battle of Brothers' charts the breakdown in relations between Prince William and Prince Harry.
Launch Slideshow

3 PHOTOS