William, Harry's Relationship Today Would Make Princess Diana 'Very Sad'
Princess Diana would have been "very sad" to see the royal rift between her two sons Prince William and Prince Harry as they were her greatest "passion," a confidant of the late princess has told Newsweek.
Jeffrey Archer, notable British author and friend of Diana's in the final years of her life, has opened up about their friendship 25 years after her untimely death at the age of 36 in a high-speed Paris car crash with then-boyfriend Dodi Fayed.
A new novel titled Next in Line, written by Archer, features Diana as a character. Fictionalized events attended by the princess were heavily influenced by real-life experiences Archer had with the royal.
"Whenever Mary [Archer's wife] and I saw Diana, or whenever I saw her privately, you could guarantee the one subject that would come up would be the children," the author tells Newsweek.
"Her passion for them was one she couldn't hide."
"I just feel 25 years later, she would have been deeply involved in trying to resolve any differences between them," he continued. "That was her style."
"She'd have been very sad about the whole thing. The present situation is not fun."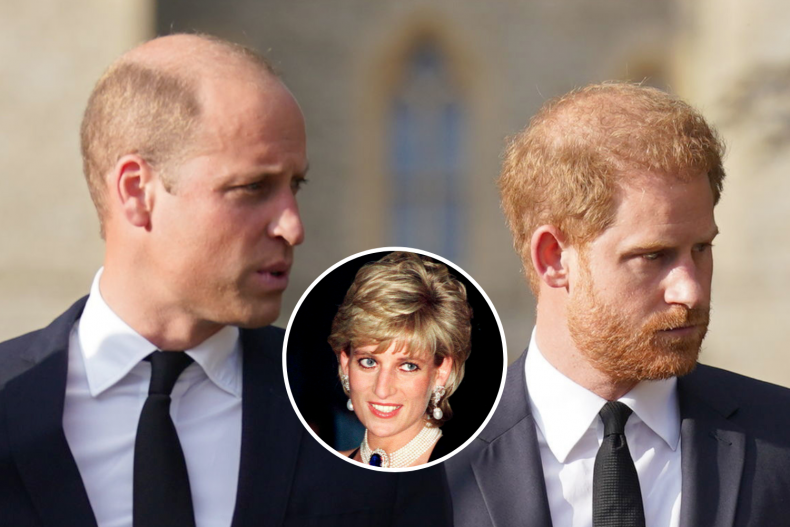 Reports of strain in the relationship between the two princes began to circulate in 2019. Harry addressed them in an interview with Britain's ITV in October that year, in which he stated that he and William were on "different paths."
The prince reiterated this sentiment during his 2021 interview with Oprah Winfrey, stating: "I've said before, I love William to bits. He's my brother. We've been through hell together. I mean, we have a shared experience. But we're on different paths."
On Harry's reuniting with the rest of the royal family for the funeral of Queen Elizabeth II with Meghan on September 19, Archer previously told The Daily Mail that he wondered if Harry wanted to make a return to Britain at some point, having stepped down from his royal role and moved to California in 2020.
'I watched him walk into the Abbey and wondered, 'do you miss all this?'" the author said.
"I can't see him and Meghan coming back to the UK as a couple. But I'd be surprised if he'd be happy to spend the next 60 years in California."
Of his friendship with Diana, which began in the 1990s at a charity auction that he was chairing, Archer said he had a particular regret from the day the princess announced she was stepping back from her royal duties following her separation from Prince Charles, now King Charles III.
Archer was made a life peer in 1992, despite a number of personal and political scandals, and was asked by then Prime Minister John Major to be a government presence at the princess' announcement.
"The prime minister allowed me to see the speech and he'd said I couldn't change a word of it. It had clearly already gone through several hands, before she read it," he told Newsweek.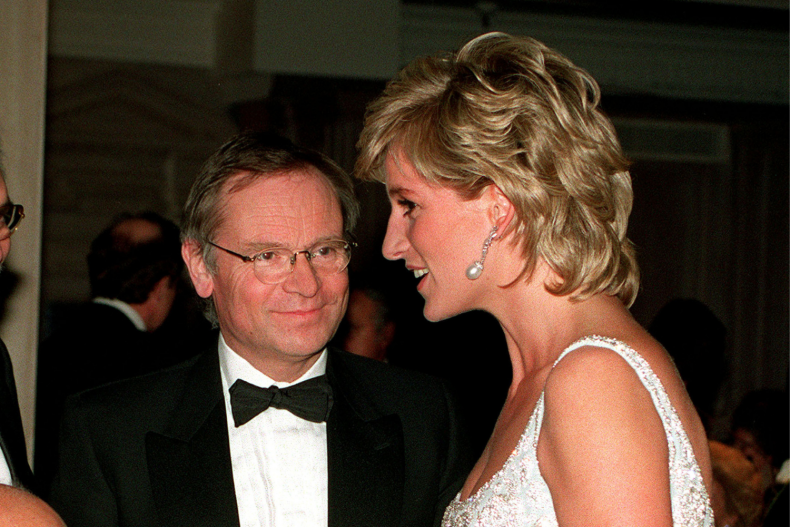 During the speech Diana referenced the barrage of press intrusion she faced, something which would later be echoed by Harry and Meghan in interviews after leaving their working royal lives.
"When I started my public life, twelve years ago," the princess said, "I understood the media might be interested in what I did. I realized then their attention would inevitably focus on both our private and public lives.
"But I was not aware of how overwhelming that attention would become. Nor the extent to which it would affect both my public duties and my personal life, in a manner, that's been hard to bear.
"At the end of this year, when I've completed my diary of official engagements, I will be reducing the extent of the public life I've lead so far."
Archer described the event, saying: "She shook hands with people in the line as if nothing had happened, she then went on stage and then made the speech. The audience was so stunned by what had happened."
After the speech, Archer suggested that the royal make a swift exit.
"'Let's get moving ma'am,' I said, and I took her straight back to the car, put her in the car and said goodbye," he explained.
"I assumed she'd go home and there'd be friends there who would be very understanding and taking her through what had happened. If I had known today what I know now I would have rang her up and said 'Diana, let's have supper.'
"She told me later that she had a tray of food and sat and watched television. I felt very bad about that."
The author remained friends with the princess until her death in August 1997.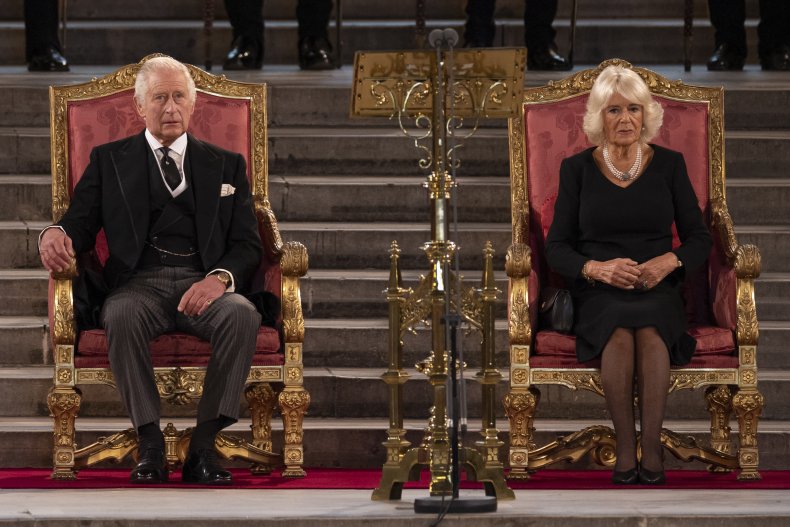 Despite this friendship with the princess, Archer believes her ex-husband will make a good job of his new role as king. "I think he'll make a good king," he said. "If he behaves like his mother and becomes a figurehead who is a useful influence on prime ministers but that we don't know what's going on, I think he'll be fine."
Equally warm sentiments were shown towards Charles' second wife, Queen Camilla.
"I have known the queen consort for many years and she is a very wise, very kind, very shrewd, sensible woman and in my view the king is very lucky to have her by his side.
"It is not going to be an easy first six months and she will bring a great amount of common sense to any problems that arise."
Newsweek approached representatives for Prince Harry and Kensington Palace for comment.
Next In Line, by Jeffrey Archer is published in Britain on September 27 by HarperCollins.
Do you have a question about Queen Elizabeth II, King Charles III or their family that you would like our experienced royal correspondents to answer? Email royals@newsweek.com. We'd love to hear from you.