Record Number of GOP Interested In Third Party, And 40% Want It To Be More Conservative: Poll
A record number of Republicans believe a third political party is needed, with a significant majority of GOP voters holding this view, new polling shows.
Amid what some have described as a "GOP civil war" centering around the Republican Party's future and its relationship with former President Donald Trump, there appears to be significant frustration among the party's voters. While a number of leading Republicans want the party to expel Trump and his influence going forward, a major faction of the party and many GOP lawmakers believe the former president's movement is their path to success.
Polling conducted by Gallup from January 21 to February 2, which was published on Monday, showed that 63 percent of Republicans think a new third party is necessary. That's a significant jump from the previous high of 54 percent recorded by Gallup in December 2018.
Meanwhile, a plurality (40 percent) of Republicans and independents who lean Republican want the GOP to become more conservative. Just about a third (34 percent) want the Republican Party's politics to stay about the same and approximately a quarter (24 percent) wish the party's views would become more moderate.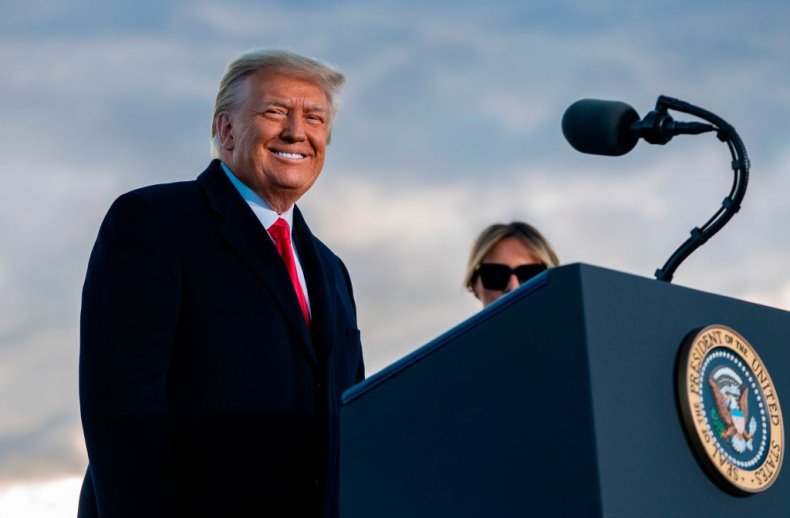 A significant majority of Republicans also believe Trump should remain the leader of the GOP. While 68 percent of Republican voters want the former president to continue to be the dominant force within their political party, just 31 percent are looking for a new leader.
The polling by Gallup aligns somewhat with another recent survey carried out by CBS News/YouGov. That previous poll, which was published last Tuesday, showed that 70 percent of Republicans would join or consider joining a new party if Trump formed one. That included a third (33 percent) who said "yes," they would definitely join the new party and 37 percent who responded "maybe." Just 30 percent of Republicans said they would not join a Trump-centered political party.
There has been talk from both the pro-Trump and "Never Trump" factions of the GOP of forming a new third party. Whether these discussions will materialize into a viable political movement remains to be seen, but it appears from recent polling and the actions of Republican lawmakers that Trump's faction of the GOP maintains a significant majority.
Although the Senate impeachment trial vote to convict Trump for helping incite the U.S. Capitol riot on January 6 was the most bipartisan in American history, the vast majority of Republican senators voted to acquit Trump. Just seven Republicans voted alongside all 50 members of the Senate's Democratic Caucus, making the final vote 57 to 43. However, this fell 10 votes short of the high two-thirds (67 senators) majority constitutional threshold needed for conviction.
Following the vote, Trump released a statement dismissing the trial as a "witch hunt" and hinting at future political ambitions. Multiple associates of the former president have said publicly that he may run again for president in 2024.
"Our historic, patriotic and beautiful movement to Make America Great Again has only just begun. In the months ahead I have much to share with you, and I look forward to continuing our incredible journey together to achieve American greatness for all of our people," Trump said in the Saturday statement.
"We have so much work ahead of us, and soon we will emerge with a vision for a bright, radiant, and limitless American future," he added.