Removing Trump From Office: Democrats Back Bill to Impeach President After Series of Tweets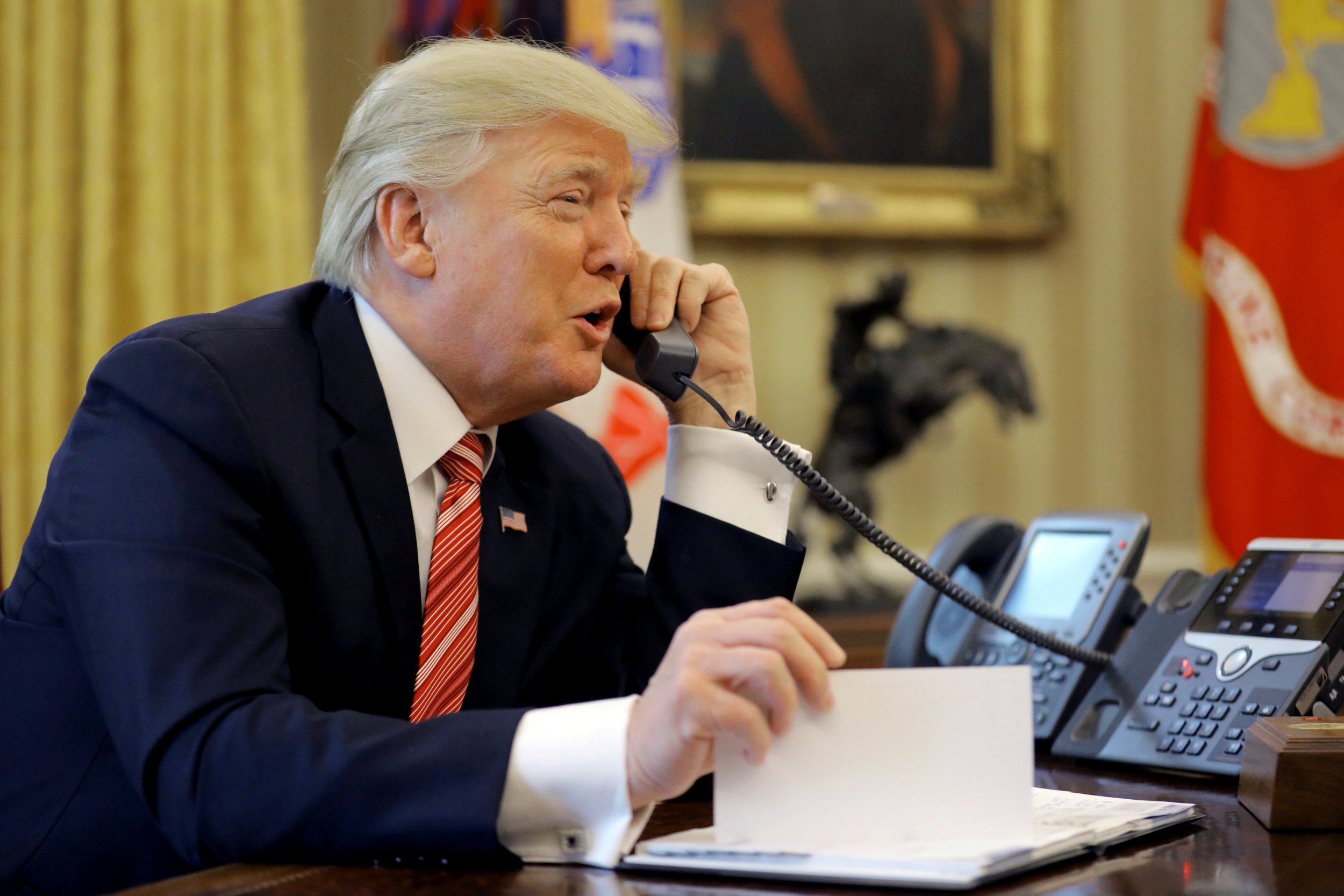 A House bill that could force President Donald Trump from office if he were found mentally or physically unfit has gained steam in recent days amid a series of tweets against a cable news host and CNN.
Related: Trump impeachment process backed by a second Democrat
Freshman Representative Jamie Raskin (D-Md.) introduced the bill to the House in April. But more of his peers have signed on to the legislation in the past week, after a series of Trump's tweets that gained widespread attention and criticism.
The bill, now backed by at least 21 Democrats, seeks to establish a commission to determine whether a president is unfit for office by creating the Oversight Commission on Presidential Capacity. That body could then declare the president incapacitated and lead to his removal from office under the 25th Amendment of the U.S. Constitution.
The bill has been referred to the Committee on the Judiciary.
The Hill reported Raskin saying that Trump's tweets show a pattern of instability that means he is unfit for office. Two of Trump's tweets last week about the hosts of MSNBC's Morning Joe drew widespread criticism, even from some Republicans. The president on Thursday wrote that host Mika Brzezinski "was bleeding badly from a face-lift," and stated that he stopped watching Morning Joe, a show he was friendly with during his election campaign.
Then, over the weekend, one of his tweets included a video of himself wrestling a man with the CNN logo over his face. Trump has appeared to be at war with the mainstream media since the campaign trail, using terms like "dishonest people" and "very fake news" to describe reporters and the outlets that published their work. During the election season, he often targeted CNN as the "Clinton News Network," alleging it covered only stories that favored his Democratic presidential opponent, Hillary Clinton. And at a closed-door fundraiser last week, Trump reportedly ripped into CNN, reacting to the news this week that three journalists are leaving the cable network after an article was retracted, according to Politico.
Trump has defended his use of Twitter as president.
There are other ways some Democrats are trying to fire Trump. U.S. Representatives, Al Green (D-Texas) and Brad Sherman (D-Calif.), say they are separately drafting articles of impeachment against the president. Green first called for impeachment during a fiery speech on the House floor in May. Both lawmakers have expressed their beliefs that Trump should be removed from office for allegedly engaging in obstruction of justice by firing FBI Director James Comey in May during the agency's investigation into Russia's interference in the 2016 general election.
Sherman, a 20-year veteran of the House, sent a letter to his colleagues in June, saying he might attempt to force a floor vote for his article if the House Judiciary Committee refuses to take it up. Such a vote likely would fail, considering that the Republicans control the House.
Meanwhile, nearly 200 congressional Democrats have sued the president for allegedly violating the U.S. Constitution.
The most recent Gallup poll has Trump's job approval rating at just 37 percent. Over the weekend, thousands of protesters peacefully marched through downtown Los Angeles, calling for the impeachment of Trump, ahead of the Fourth of July holiday this week. At a rally before the march, dozens of Trump supporters had gathered on the sidewalk outside of the Los Angeles Police Department headquarters.
Democratic leaders thus far have preferred that any of their members refrain from calling for Trump's impeachment until they see if ongoing investigations uncover more details about the actions of the president's team, specifically related to Russia and the 2016 general election.
For Congress to remove a sitting president from office, a majority of members of the House—which is now controlled by Republicans—must vote for charges of misconduct. Then, the Senate, which the GOP also controls, has the power to try impeachment cases like a court. Two-thirds of senators must vote for conviction.