Republican Feuds Take Center Stage at Divided CPAC
The Conservative Political Action Conference begins in Maryland on Wednesday, at a time of heightened Republican tensions following a brutal battle to get Kevin McCarthy elected as House speaker and disputes about the party's 2024 presidential nominee.
CPAC, which claims to be the "most influential gathering of conservatives in the world," is meeting in Maryland's Gaylord National Resort, on the outskirts of Washington D.C, from March 1 to 4.
Donald Trump and former United Nations ambassador Nikki Haley, who have both announced they are running for the 2024 Republican presidential nomination, are scheduled to speak.
However, a number of prominent Republicans, including Florida Governor Ron DeSantis, former Vice President Mike Pence, House Speaker Kevin McCarthy and Senate Minority Leader Mitch McConnell are not billed to appear.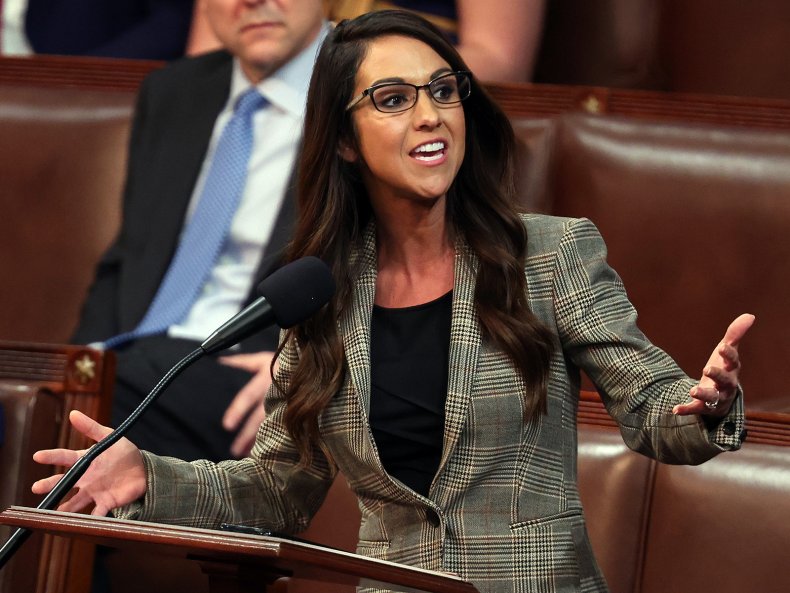 The event has been marred by sexual harassment allegations against CPAC's chair, Matt Schlapp, who is accused of touching a male aide to then-Georgia Republican Senate nominee Herschel Walker without consent. Schlapp's legal team has denied the allegation, which they said was causing his family "unbearable pain and stress."
Republican divisions erupted in January when a number of right-wing members of Congress refused to back McCarthy's bid to become speaker, which only succeeded after four days of congressional impasses.
Opposition was led by hard-right House members Matt Gaetz and Lauren Boebert, with Gaetz telling Fox News he nearly ran out of "stuff to ask for" as concessions from McCarthy.
Boebert clashed repeatedly with Marjorie Taylor Greene, another pro-Trump Republican, with the pair reportedly getting into a shouting match in a restroom during the first day of voting.
During this time, Boebert also mocked Greene for her comments about "Jewish space lasers," a reference to a 2018 Facebook post in which the Georgia congresswoman suggested California wildfires had been triggered deliberately by lasers controlled by a wealthy Jewish banking family.
Trump announced he is seeking the Republican presidential nomination again in November during an address at his Mar-a-Lago resort in Florida.
The former president is facing a number of investigations concerning his attempts to overturn the 2020 presidential election results and the storming of Congress by his supporters on January 6, 2021.
While he has yet to formally enter the race, Trump's most dangerous GOP opponent is widely regarded as DeSantis, who this week stripped Disney of self-governing privileges its Orlando resorts enjoyed for more than 50 years, after the company criticized his policies on gender and sex education.
Trump has hit out at DeSantis on his Truth Social website, branding the Florida Republican "Ron Desanctimonious," and even sharing an unsubstantiated claim that DeSantis had been "grooming high school girls with alcohol" while working as a teacher.