Some Republicans are expressing frustration toward their party for censuring GOP senators who voted to convict former President Donald Trump during his second impeachment trial.
Last weekend, seven Republican senators joined all Democrats to find the former president guilty of inciting an insurrection against the U.S. Capitol on January 6. They were Susan Collins of Maine, Bill Cassidy of Louisiana, Pat Toomey of Pennsylvania, Mitt Romney of Utah, Richard Burr of North Carolina, Ben Sasse of Nebraska and Lisa Murkowski of Alaska.
Each senator has since defended their decision by stating their vote was constitutional and based on significant evidence, but the blowback from breaking with the Republican party has been severe.
Five of those seven lawmakers—all but Collins and Romney—have since faced local censures, or formal rebukes, from GOP groups in the states they represent. Republican officials have condemned the GOP senators by stating that the decision to convict was not representative of the party.
Other Republicans, however, have since criticized the party for participating in "cancel culture" and being intolerant of diverse opinions.
Republican Senator John Thune, who voted to acquit Trump, defended his colleagues who sided with Democrats and warned the party against shutting out dissenting voices.
"There was a strong case made. People could come to different conclusions. If we're going to criticize the media and the left for cancel culture, we can't be doing that ourselves," Thune, the No. 2 Senate Republican, told the Associated Press.
Similarly, Quin Hillyer, a former leader of the Louisiana Young Republicans who writes commentaries for the Washington Examiner, criticized the party for discouraging opposing views.
"It is incredibly frustrating to me to see both sides of politics these days act as if no dissent is allowed; to act as if anybody that strays on any subject immediately is to be shouted down, or canceled or in this case censured," Hillyer told Fox 8 News.
He added, "If we start making every single vote a litmus test, 'A' we're not going to get anywhere practically, but 'B' we're going down the line of extremists' societies where you have purge, after purge, after purge and not only does nothing get done but it becomes very dangerous and becomes very unstable."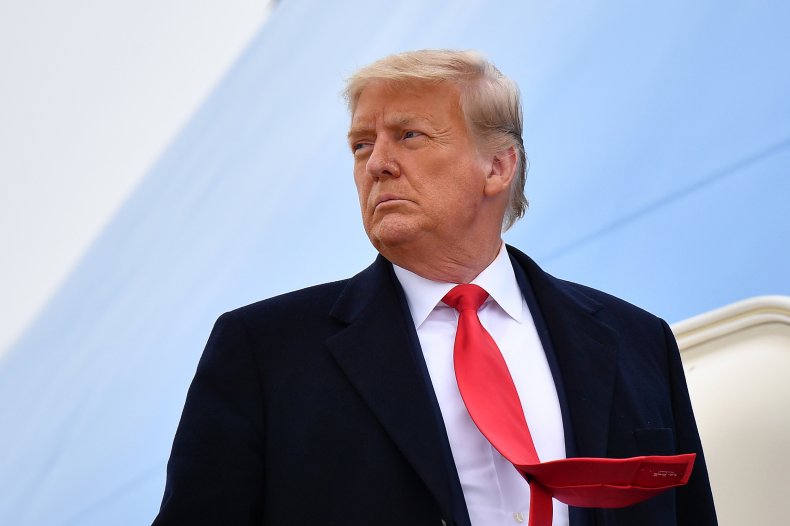 In Utah, Republican Senator Mike Lee, who voted to acquit Trump, released a statement saying Romney's decision to convict was "not cause for alarm."
"The fact that Senator Romney and I sometimes disagree (either with each other or with most Senate Republicans, or both) is not itself cause for alarm," Lee said. "To the contrary, it shows that neither one of us blindly defers to anyone. We each do our own homework and then, after conferring with our colleagues on both sides of the aisle and with each other, we reach our own conclusions."
The Utah Republican Party echoed that statement by saying the senators choice to convict represented "diversity of thought."
Illinois GOP Congressman Adam Kinzinger, who was censured for voting to impeach Trump in the House of Representatives, took to Twitter to mock the party's decision to punish dissenting voices by dubbing it a "censure frenzy."
"Good party, a good #censurefrenzy !!" he tweeted sarcastically on Saturday.
Newsweek reached out to representatives for each of the seven senators who voted to convict Trump, but did not hear back in time for publication.