Murkowski Censure Leaves Romney, Collins Only Republicans Not Punished for Convicting Trump
Alaska Republican Senator Lisa Murkowski became the latest to face a local censure for voting to convict Donald Trump during his second impeachment trial, leaving just Susan Collins of Maine and Mitt Romney of Utah to be the only GOP lawmakers left unpunished.
During the trial, Murkowski, Collins and Romney joined Senators Richard Burr (R-NC), Bill Cassidy (R-LA), Ben Sasse (R-NE) and Pat Toomey (R-PA) along with all 48 Democrats and two independents in finding Trump guilty of inciting the January 6 attack on the U.S. Capitol.
Among those seven Republicans who voted to convict the former president, five have now received censures from GOP groups in the states they represent.
On Wednesday, Murkowski became the latest to be hit with a formal rebuke, after Republican officials in at least five Alaska state House districts approved resolutions to censure her, the Anchorage Daily News reported.
Though GOP officials said they became disenchanted with Murkowski for a number of reasons, the vote to convict Trump was "the proverbial straw that broke the camel's back," Jon Faulkner, a Republican district chairman in Homer, Alaska, told the Anchorage Daily News.
In Alaska, a censure vote is seen as "an official rebuke and disapproval," but it could also act as a stain against Murkowski's record as she faces re-election in 2022.
But the Republican senator has stood by her vote despite facing ongoing criticisms.
"I stand my ground. If I had to take that vote again, I would vote to uphold my oath of office. And, if the party is to censure me because they felt that I needed to support the party, they can make that statement, but I will make the statement again that my obligation is to support the Constitution that I have pledged to uphold, and I will do that, even if it means I have to oppose the direction of my state party," Murkowski said in a statement.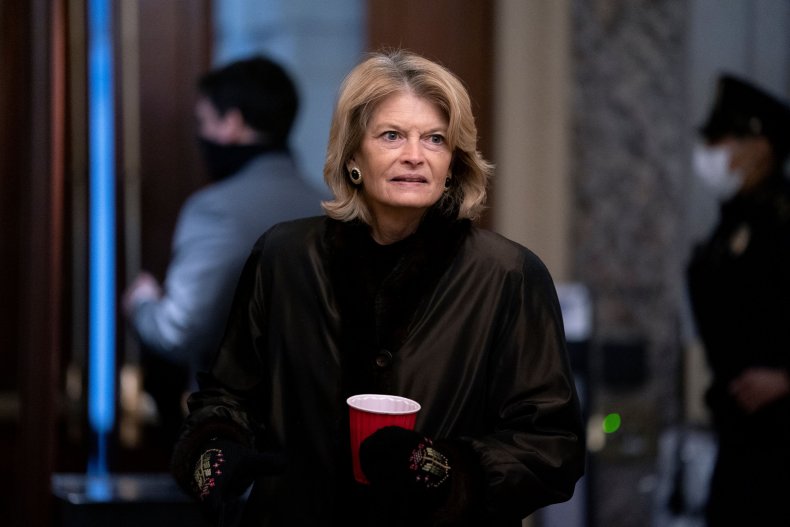 Since Trump was acquitted with a 57-43 floor vote on February 13, Burr, Cassidy, Sasse and Toomey have each been censured by either local or state Republican party officials.
In Utah, some Republicans have called for Romney to be censured, but the state party has so far declined the resolution and said they defend "diversity of thought."
"The differences between our own Utah Republicans showcase a diversity of thought, in contrast to the danger of a party fixated on 'unanimity of thought.' There is power in our differences as a political party, and we look forward to each senator explaining their votes to the people of Utah," the Utah Republican Party said in a statement on Monday, referencing Romney and fellow Utah Senator Mike Lee's opposing votes during the trial.
For Collins, the Maine Republican Party is still deliberating whether or not to issue a formal censure for her vote to convict Trump, according to WMTW-TV. In response, Collins said her decision to convict was "a vote of conscience" and said she hopes the party will understand that she followed the constitution.
"There are many Republicans who disagree very strenuously with my decision, but I would hope they would read my speech and realize that I adhered to the Constitution," Collins told the news outlet on Tuesday.
"The Republican Party needs to go back to focusing on what we stand for, whether it's opportunity, a strong national defense, smaller government, lower taxes, personal responsibility," she added.
Newsweek reached out to representatives for Murkowski, Romney and Collins but did not hear back in time for publication.