Robert E. Crimo Seen Attending Trump Rally Dressed as Where's Waldo
Robert "Bobby" Crimo, the man accused of killing six people and injuring at least 38 more in a mass shooting Illinois, posted videos and images online featuring former president Donald Trump, and attended a rally dressed the character from the children's books Where's Waldo.
Crimo, 22, who was taken into custody on Monday in connection to the Fourth of July shooting, was also found to have uploaded a number of disturbing posts and imagery on various social media and websites.
As noted by NBC News, the suspect's online posting did not overtly reference politics or political figures, except for two posts about Trump.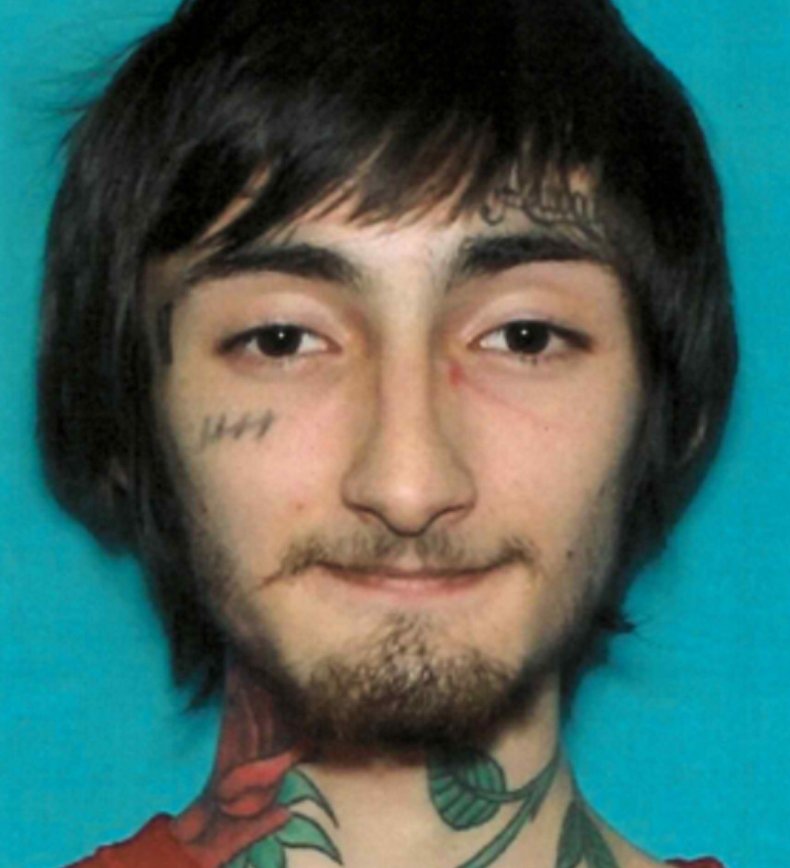 In one video, uploaded onto YouTube on January 2, 2021, Crimo is with a crowd of Trump supporters waiting for the presidential motorcade outside an airport.
As the vehicles drive by, Crimo flips his phone and shows his face, which has distinctive tattoos.
Crimo also posted a photo onto Twitter showing him draped in a Trump flag on June 27, 2021, along with the caption "Spam."
The suspect was photographed at a Trump rally in the Chicago suburb of Northbrook in September 2020 dressed as the character from the Where's Waldo series of books.
Another image, believed to be taken at the same rally, also emerged showing Crimo dressed in a Waldo costume taking a selfie.
Elsewhere, Crimo, who also goes by the moniker "Awake the Rapper," posted his music on several major streaming outlets.
One music video posted on YouTube last year which has been viewed more than 25,000 times is an animation showing a person carrying out a school shooting before appearing to be shot by police and lying in a pool of blood.
One symbol which features prominently in the music video, as well as a number of other social media posts by the suspect, is reminiscent of a sign used by the Finnish far-right group Suomen Sisu.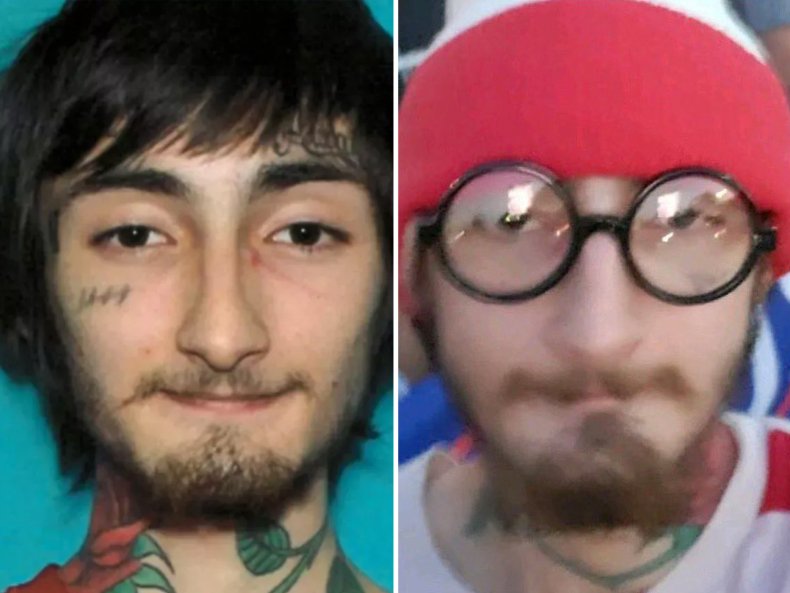 Crimo was also the administrator of a Discord channel named "SS," the shortened moniker used by the infamous Nazi paramilitary group, the Schutzstaffel, who were mainly responsible for carrying out the numerous atrocities during the Holocaust, reported The Daily Beast.
In the week prior to the shooting, Crimo posted a beheading video on an online message board which regularly contained graphic depictions of murder, death and suicide, reported NBC News.
Paul A. Crimo, the uncle of the suspect, said that there "were no signs" from his nephew which would indicate he would carry out such an attack.
Speaking to CNN, Paul Crimo said he was not aware of any political views of the suspect, but admitted that he rarely talks to the 22-year-old.
"He's a quiet kid," he said. "He's usually on his own. He's a lonely, quiet person. He keeps everything to himself."
"We are good people here, and to have this is devastating," Paul Crimo added, noting that his brother, and the suspect's father, previously ran for mayor of Highland Park in 2019. "I'm so heartbroken for all the families who lost their lives."
Police have not suggested a potential motive for the attack.
In a statement regarding the shooting, President Joe Biden said: "Jill and I are shocked by the senseless gun violence that has yet again brought grief to an American community this Independence Day. As always, we are grateful for the first responders and law enforcement on the scene.
"I will not give up fighting the epidemic of gun violence."