Ron Kim Says Impeaching Cuomo Is to Ban Him From Seeking Office Again
New York State Assemblyman Ron Kim said impeaching Governor Andrew Cuomo is to prevent him from running for office in the future, saying he believes the embattled governor will "try to make a comeback."
"The intention behind impeachment is to remove and ban an unfit official from seeking public office again," he said while speaking on Fox News with host Neil Cavuto on Saturday.
Kim, a Democrat who has been a fierce Cuomo critic, said removal does not mean only the physical removal of the governor, but the "disqualification and condemnation" of his alleged crimes "to protect the integrity of the state government and the people that we swore to protect."
He said he and other colleagues are "disappointed" by the decision to not continue the impeachment inquiry into Cuomo after the governor announced his plans to resign last Tuesday. He said the decision was "dropped abruptly" and criticized leaders who made the decision for "hiding behind their legal defense."
Kim expects Cuomo will go on a "sympathy tour" and try to "position himself as the ultimate victim" while going after his alleged victims, he said.
"That is his style, and he will try to make a comeback," Kim said. "That is why we have to finish the job and hold him accountable."
He said Assembly investigations into Cuomo found that he did something "terribly wrong" and "uncovered the truth" behind his book deal and nursing home scandals. However, Kim said he does not believe there was deal made between the governor and Assembly Speaker Carl Heastie. He called the pressure on the Speaker "tremendous."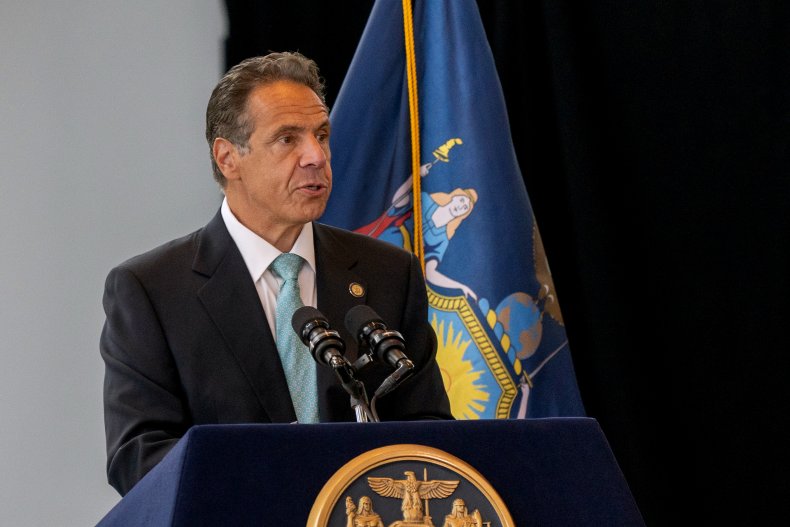 "There's an opportunity here to do the right thing. To transform Albany, not just for one party, but for everybody. To get this right moving forward," he said.
Charlotte Bennett, one of the women who accused Cuomo of sexual harassment, on Sunday also condemned the decision to end the impeachment inquiry, saying it sends the message that sexual harassment and retaliation are acceptable.
"We took the enormous risk of speaking out about the abuse and harassment we experienced, and the AG's independent investigation that followed corroborated our allegations and determined that the Governor broke state and federal law," she wrote on Twitter. "Still, the Speaker can't muster enough courage to simply do his job."
Bennett said that Heastie "has taken the coward's way out."
"According to Heastie, there are two sets of rules: one for us, and one for him and his friends. That's the precedent he's set. How disturbing," she wrote.
On Friday, Heastie announced the Assembly would end the inquiry into Cuomo on August 25, the day after the governor's resignation goes into effect. He said lawmakers do not believe the Legislature has the constitutional authority to impeach and remove an elected official who is no longer in office.
"Let me be clear—the committee's work over the last several months, although not complete, did uncover credible evidence in relation to allegations that have been made in reference to the governor," Heastie said in a statement.
The decision prompted pushback from some Democrats. Kim said in a tweet that "Cuomo will start claiming his innocence by saying the Assembly won't impeach him because he didn't do anything wrong."
New York Attorney General Letitia James released a report August 3 that found Cuomo allegedly "sexually harassed multiple women, and in doing so violated federal and state law," she said. Following the report, there were widespread calls for Cuomo's resignation or impeachment.
Newsweek contacted Heastie's office for comment.