Royal Staff Got 'Caught Up' in Meghan Markle's Forceful Mission—Podcast
To work for Meghan Markle, members of her royal staff had to get "caught up" in her determined mission, as she's not the kind of person to "allow a contrary view," a prominent royal biographer has told a new episode of Newsweek's The Royal Report podcast.
Meghan, who married Prince Harry in 2018, first shared her staff with those employed by Prince William and Kate Middleton, before the couples split their households in 2019.
Tom Quinn, author of Gilded Youth, a new book charting royal family members' childhoods and the impact this has in later life, told chief royal correspondent Jack Royston that working for Meghan seems "impossible unless you really believed in the product" she is selling.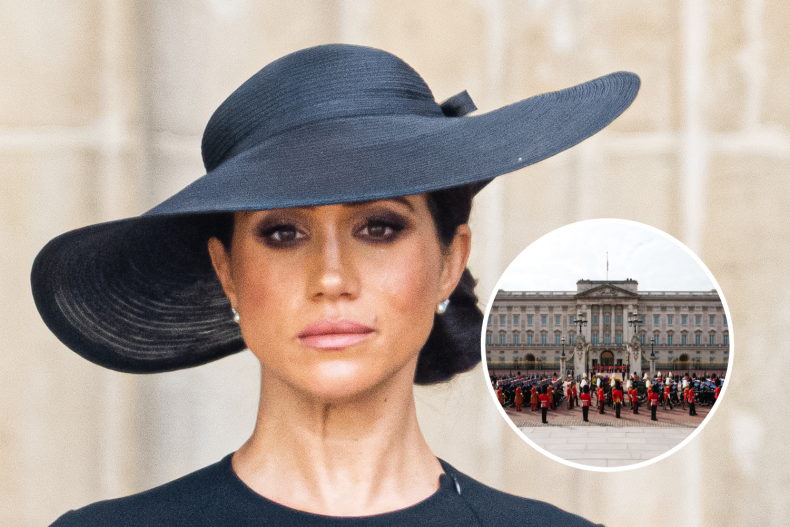 According to Quinn, a contributing factor to the poor relations between Meghan, Kate, Prince William and Harry, could be their decision to split households, with staff from one side taking personal slights against their employers personally.
"I've sometimes thought, in many ways, that William and Kate and Harry and Meghan employing other people [...] I'm not sure it's a good idea because I think it means that they're always firing salvos at each other in a way they probably wouldn't do in the past," he said.
"Two hundred years ago, you wouldn't have had a communications team so the whole thing was more private. If you fell out you didn't have a team of people firing rockets at each other, so I think that's the problem. I think inevitably people feel great loyalty to one side or the other."
In the Sussexes recent Netflix docuseries and Harry's memoir Spare, a continuing thread of discontent was the couples allegations that members of William and Kate's staff were working against them.
Quinn, however, adds that Meghan and Harry's staff were equally as devoted to their employers.
"I talked to someone who worked for Meghan and Harry, and he said you couldn't help getting caught up in Meghan's [...] almost messianic kind of belief in her mission. So, you got caught up in that and you were really offended when the other side were not being friendly," he explained.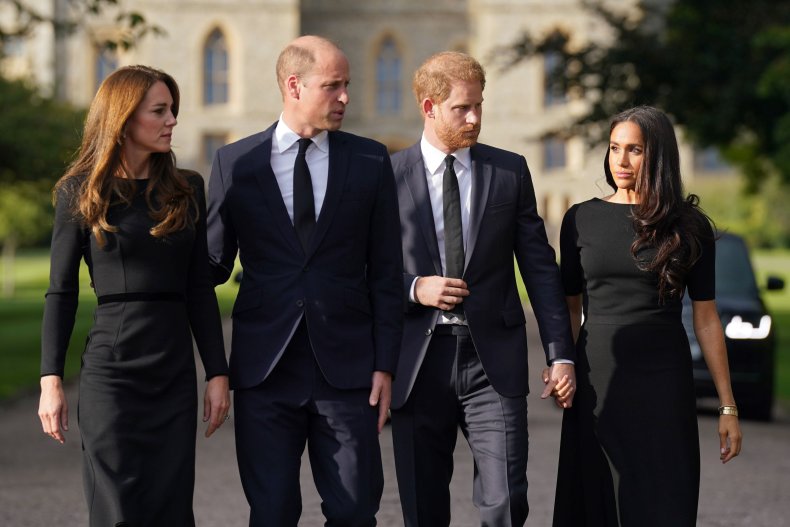 To this, Royston posed: "You mean that they were fundamentally on her side and batting for her team and taking slights towards her as personal slights towards them as well?"
"Exactly, I mean I've worked for people, where if they're very strong willed, they're very sure of themselves and charismatic—I think Meghan is very charismatic—you can't help but become a follower," Quinn responded.
"You become a believer. Because if someone believes totally in their role and their mission in life, it's very hard. You either leave or you get caught up in that too. It's almost like being in a cult."
He then continued to add that, in the case of Meghan: "If you worked for her I can imagine it would be impossible unless you really believed in the product [...] I think you would have to be caught up in it or you wouldn't be able to work for her. She's not the sort of person, I think, who would allow (not happily anyway) a contrary view."
Meghan's relationships with staff members were pulled into focus in 2021, when just days before the broadcast of the royal's bombshell interview with Oprah Winfrey, a British broadsheet newspaper revealed that members of the royal household had accused the duchess of bullying.
In the story, a 2018 email from former communications secretary at Kensington Palace, Jason Knauf, was leaked, detailing his concerns about Meghan's treatment of his team.
"I am very concerned that the duchess was able to bully two PAs out of the household in the past year," he wrote internally to Prince William's private secretary. "The treatment of X [name removed] was totally unacceptable."
"The Duchess seems intent on always having someone in her sights. She is bullying Y [name removed] and seeking to undermine her confidence," he went on. "We have had report after report from people who have witnessed unacceptable behavior towards Y [name removed]."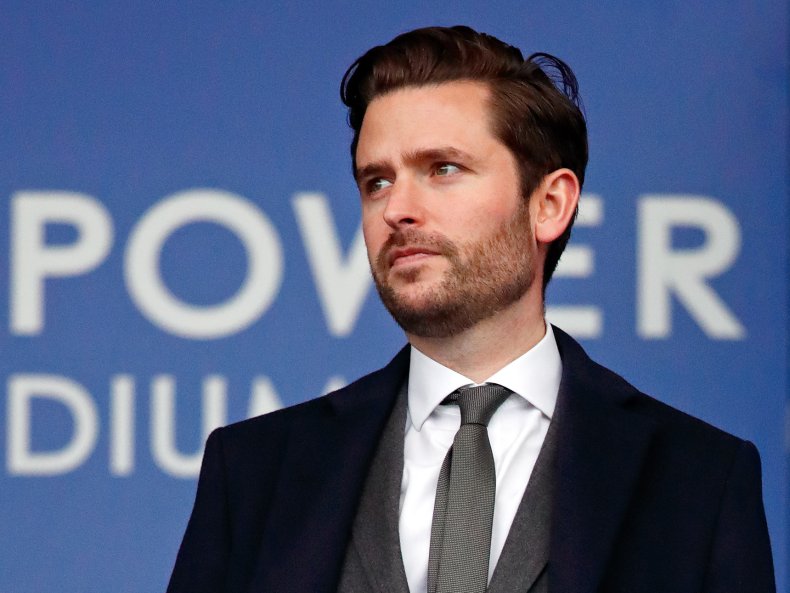 Buckingham Palace responded to the story by saying that it took the allegations seriously and would review them.
A spokesperson on behalf of Meghan commented that it was part of a "calculated smear campaign."
In 2022 Buckingham Palace announced that the review had been completed but its findings would not be made public.
In his memoir, Harry wrote that the allegations were "so shocking, so egregious, that even after Meg and I demolished their lie with a twenty-five-page, evidence-filled report to Human Resources, I was going to have trouble simply shrugging that one off."
Gilded Youth: An Intimate History of Growing Up in the Royal Family by Tom Quinn is published in Britain by Biteback Publishing and is available now.
James Crawford-Smith is Newsweek's royal reporter based in London. You can find him on Twitter at @jrcrawfordsmith and read his stories on Newsweek's The Royals Facebook page.
Do you have a question about King Charles III, William and Kate, Meghan and Harry, or their family that you would like our experienced royal correspondents to answer? Email royals@newsweek.com. We'd love to hear from you.