Russia calls Lithuania 'Openly Adversarial' as Critics of Putin Fly In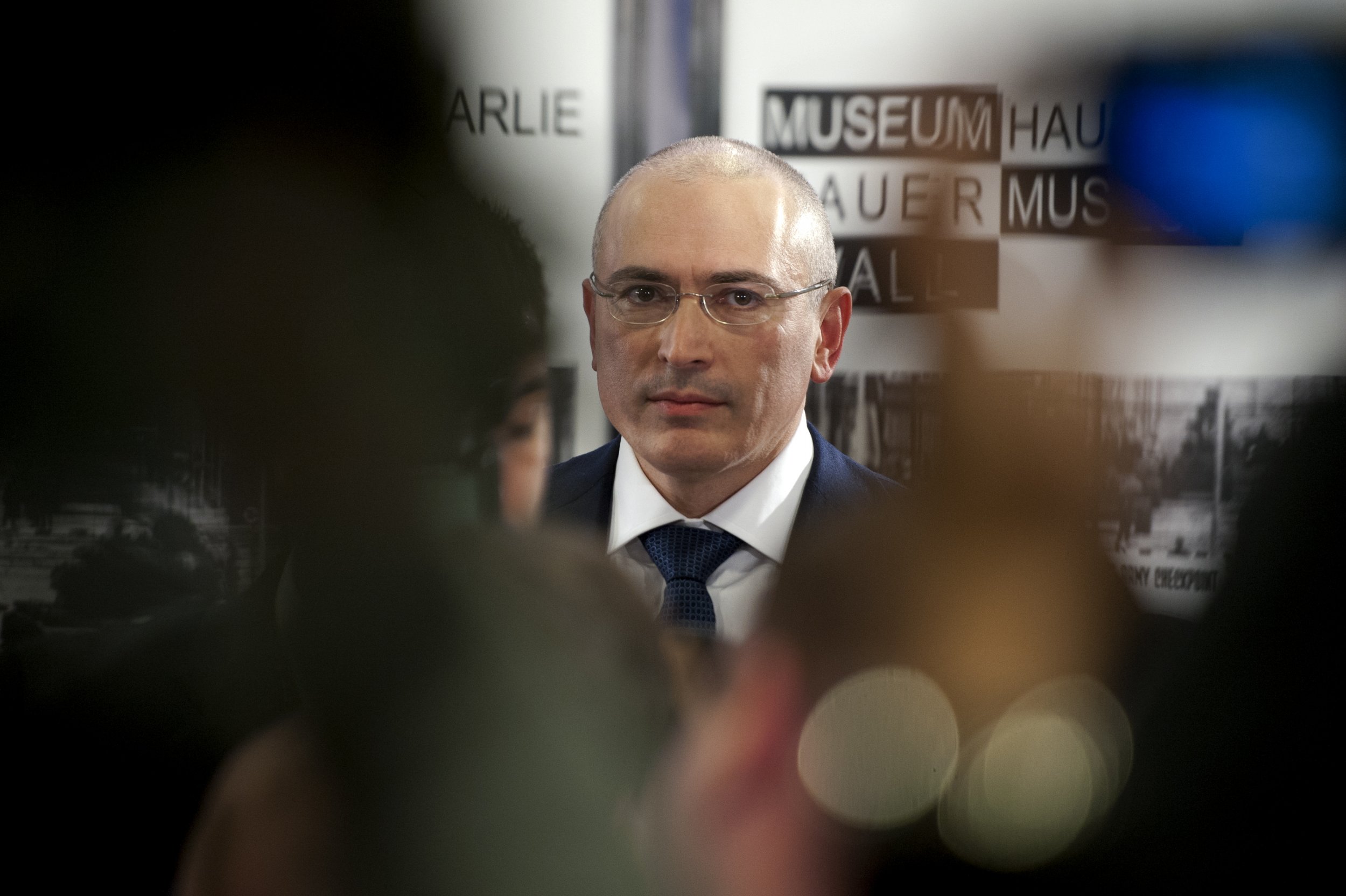 Russia has accused Lithuania of being "openly adversarial" for hosting a conference where Mikhail Khodorkovsky and other critics of Russian President Vladimir Putin will speak.
Khodorkovsky is one of Putin's most famous opponents, becoming Russia's richest man and a patron of Putin's opponents in the late 1990s, before spending 10 years in jail on suspicious fraud charges. He and others are in Vilnius for a discussion on Putin's likely fourth presidential term and the state of politics in Russia, Baltic news site Delfi reports.
Other speakers at the annual event are Zhanna Nemtsova, the daughter of Russia's former deputy speaker of parliament Boris Nemtsov who was mysteriously murdered in Moscow in 2015 and two of Nemtsov's allies, Mikhail Kasyanov and Ilya Yashin.
All have accused the Kremlin of deliberately encouraging sabotage of their opposition initiatives. Although the Russian government denies this, Russia's Ministry of Foreign Affairs did not appreciate neighboring Lithuania giving them such a platform and called the conference "a farce."
"We expected nothing else from the government of Lithuania, which takes an openly adversarial course (of action) towards our country," Maria Zakharova, spokeswoman for the ministry said according to state news agency Itar-Tass. "Turn your attention to the fact that 'refuge' in Vilnius find only political marginalists among whom some are wanted for questioning by criminal investigators."
Read More: Russian opposition laments Putin's "last opportunity" for democracy
Khodorkovsky has not been back in Russia since Putin pardoned him in 2013 after strong international pressure to do so, ahead of Russia hosting the Winter Olympics. His Open Russia foundation has since taken a more political role, campaigning against Putin. In 2015, Russian authorities reopened an old murder case and charged Khodorkovsky with two murders and four attempted murders.
Russia's opposition has faced serious difficulty acquiring power through parliament or other major political institutions under Putin, however anti-corruption blogger Alexey Navalny recently shocked the Kremlin with the largest wave of protests in half a decade last March.
The Russian government has repeatedly blamed examples of public support for pro-Western policies on Western-sponsored coup attempts, not on genuine malcontent with Moscow.
So-called 'color revolutions' have toppled post-Soviet governments in Georgia, Ukraine and Kyrgyzstan. Putin's security chief Nikolai Patrushev told state newspaper Rossiyskaya Gazeta on Friday the West is plotting "color scenarios" in Russia but "attempts to conduct color revolutions in our country are without perspective."
Lithuania has been increasingly concerned about Putin's militarization, especially after its annexation of Crimea in 2014. Earlier this week Lithuanian Defense Minister Raimundas Karoblis said Russia's upcoming mass military drill is a simulation of war with the Baltic state and its NATO allies.