Despite Vladimir Putin's 18-year grip on power, the Russian president and his United Russia political party are facing increasing opposition and criticism at home, despite continued propaganda efforts to show him as a superman and supreme leader, according to The Economist.
Both polls and public protests show growing discontent. This summer, Putin's approval began to drop dramatically, as his government moved to increase the national retirement age for men and women. The effort has led to a wave of opposition protests across the country, to which authorities responded by arresting more than 1,000 earlier this month.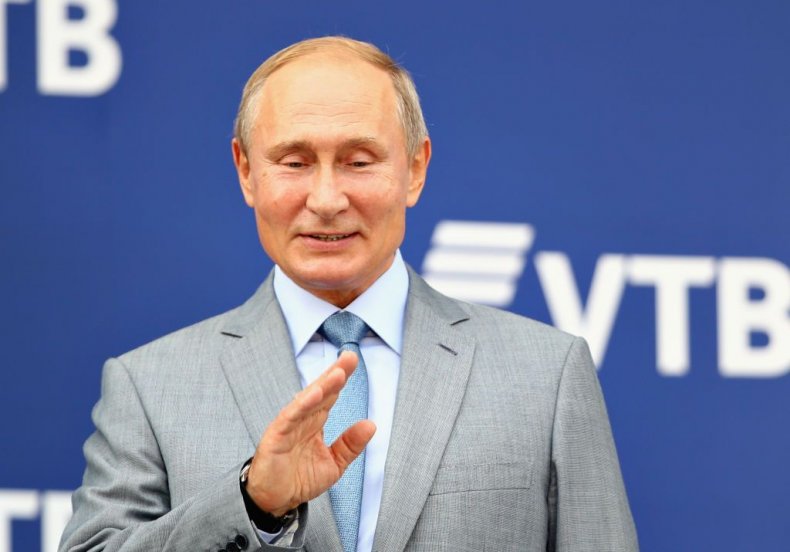 In addition to social frustration with the retirement age plan, many in Russia have grown frustrated with Moscow's investment in foreign conflicts, specifically in Syria and Ukraine. As economic woes continue to hit the country, due in part to European and American sanctions implemented in reaction to Putin's expansionist efforts in Ukraine, many see the Kremlin's interest in international conflicts as unnecessary endeavors.
The discontent showed at the polls as provincial elections took place this month. Putin's party failed to win in four gubernatorial races, despite serious challengers being barred from running, according to The Economist .
In the Primorye region, protestors took to the streets after the election results suspiciously changed dramatically in favor of the Kremlin-backed candidate, forcing Moscow to support a recount.
"To be sure, the Kremlin did not 'lose' those elections in the proper sense of the word. Whoever won, United Russia or not, was approved by the Kremlin in the first place," author and journalist Maxim Trudolyubov wrote in an op-ed for The Moscow Times .
"The only loss was that of Putin's standing as the indispensable source of political legitimacy. It used to be the iron law of any Russian election throughout most of Putin's time in office: a candidate supported by him would go on to get the most votes," he wrote. "This time it did not work that way."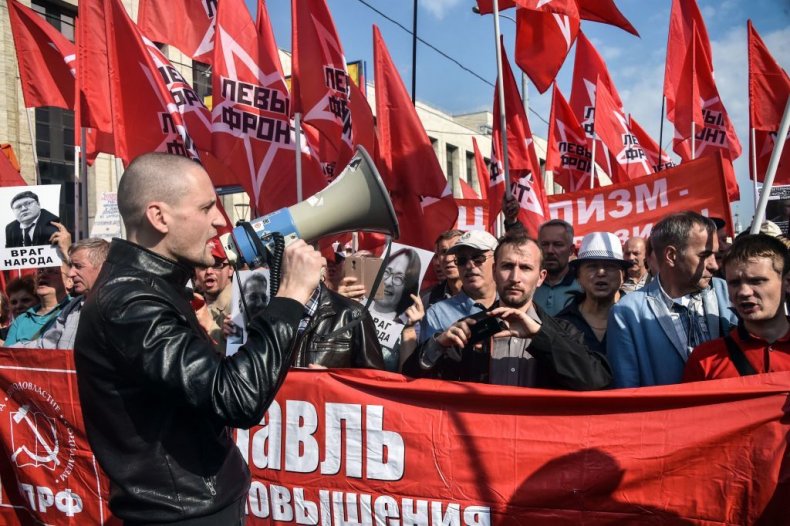 Meanwhile, the truly independent politicians that have risen up and found support have faced threats, vandalism and violence.
At least two opposition council members in Moscow have been threatened with severed pig heads in September. In one instance, targeting 34-year-old Nadezhda Zagordan, an independent member of the municipal council of Moscow's Izmailovo district, the severed head was stabbed with a knife. In another, which targeted Vitaly Tretyukhin, a council member from the Pechatniki district, the head was left in the politician's smashed and vandalized car. Other opposition politicians, who are not part of the dominant United Russia party, have been attacked and doused with motor oil or had their vehicles vandalized in the past year.
Publicly, the Kremlin has voiced support for independent political movements, hailing them as a positive democratic step. Regardless of these statements, Putin blocked his most prominent political rivals, such as Aleksei Navalny, from challenging him the presidential election this spring. Putin then went on to win 76 percent of the vote with turnout just above 67 percent.