Russian Submarines Could Suddenly Surface Off U.S. Coast to 'Shock America,' Analyst Warns
A Russian analyst has warned that the United States could see his country's navy surface a submarine off its coast after the guided-missile destroyer USS McCampbell was sent into Russian-claimed waters on Wednesday.
"Our submarines, too, might have surfaced suddenly some place in the Gulf of Mexico to shock America," Igor Korotchenko, editor-in-chief of Russia's National Defense magazine, told Russia's TASS news agency.
"We have the corresponding forces of our submarine fleet there," the defense expert warned. Korotchenko argued that Moscow did not wish to "show off in such a silly way," choosing instead to deal with "assigned tasks," adding that Washington's attempts to intimidate Moscow were "useless and senseless."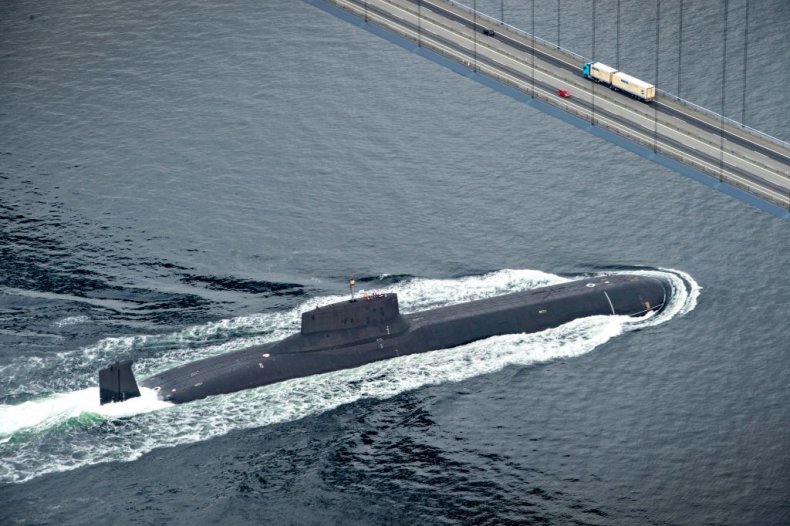 The U.S. Navy cited "freedom of navigation" to justify the operation, which was carried out in the Sea of Japan. In a statement, the Navy said that the maneuver was a way "to challenge Russia's excessive maritime claims and uphold the rights, freedoms and lawful uses of the sea enjoyed by the United States and other nations," NBC News reported.
Tensions remain high between Moscow and Washington, and have escalated further since last week, when Russia captured three Ukrainian ships and 24 Ukrainian sailors in the Sea of Azov. Following the incident, Nikki Haley, the U.S. ambassador to the United Nations, demanded that the Kremlin "immediately cease its unlawful conduct and respect the navigational rights and freedoms of all states." President Donald Trump then canceled a planned summit with Russian counterpart Vladimir Putin, citing the Ukrainian crisis.
Trump had previously threatened to remove the U.S. from the 1987 Intermediate-Range Nuclear Forces treaty, which was signed by former President Ronald Reagan and Soviet leader Mikhail Gorbachev, accusing Russia of violating the agreement's terms. NATO has also backed up the White House, issuing a stern rebuke of Russia. The Kremlin has pushed back, threatening to target European NATO allies and partners if more U.S. missiles are stationed within their borders.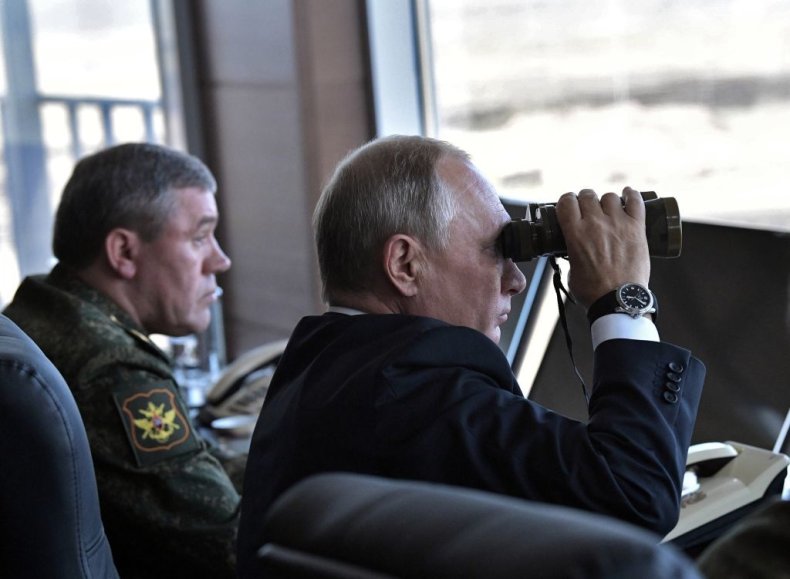 On Thursday, the U.S. military also carried out an "extraordinary flight" over Ukraine in another show of force to Moscow.
"Russia's unprovoked attack on Ukrainian naval vessels in the Black Sea near the Kerch Strait is a dangerous escalation in a pattern of increasingly provocative and threatening activity," the Pentagon said in a statement.
Korotchenko's warning of Russian submarines surfacing off the U.S. coast echoed a similar pledge made by American rival Iran late last year. The Islamic Republic's Naval Commander Rear Admiral Hossein Khanzadi said that "sailing in open waters between Europe and Americas should be the navy's goal," pledging that his ambitions would be achieved soon.