Russia's Hypersonic Super Weapons Are 'No Bluff,' Defense Minister Claims
Russia's deputy defense minister has warned the world that his country's recently-unveiled super weapons are "no bluff."
Yury Borisov told military newspaper Krasnaya Zvezda that armaments including the hypersonic boost-glide Avangard system and hypersonic Kinzhal missile are a reality and not just a publicity stunt, TASS reported.
The Avangard—announced by President Vladimir Putin on March 1—is a strategic intercontinental ballistic missile system equipped with a gliding hypersonic maneuvering warhead. Although it has only been shown in a CGI video, Borisov insisted that the weapon is "well-tested."
He explained: "Its development was not without difficulty because the temperature on the surface of the glide vehicle reaches 2,000 degrees Celsius. It really flies within a plasma." Borisov also noted that the major challenges for Anagard's development were fine-tuning control surfaces and heat shielding.
Borisov claimed that Russia already has "a contract for mass production of this system," and that the country's new 200-ton intercontinental ballistic missile, the Sarmat, would double as a launch vehicle for the Avangard.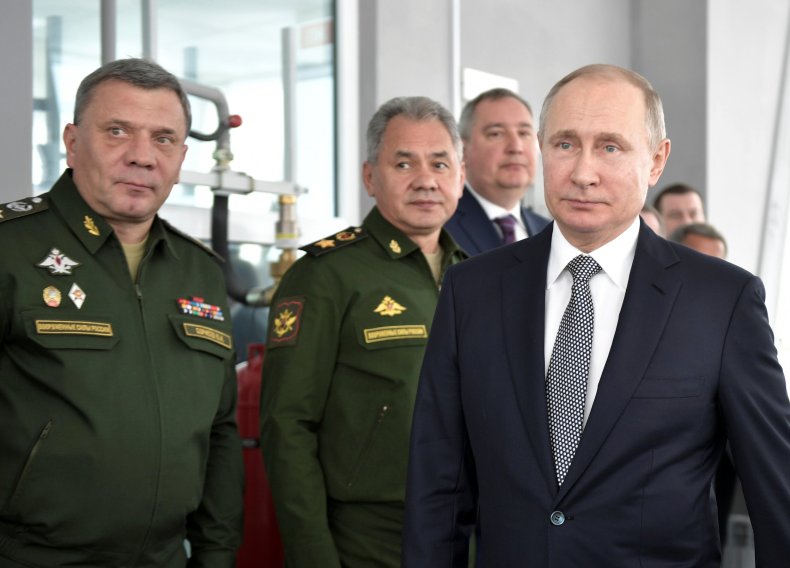 In his speech announcing a host of new weapons, Putin claimed the Avangard is able to maneuver while in flight, both laterally and altitudinally. He argued that this makes the weapon "absolutely invulnerable to any air defense and missile defense weapons."
Russia's defense ministry has also released a video showing a test of another hypersonic weapon, the Kinzhal short-range ballistic missile. Parts of the missile were blurred in the video, including the engine. However, Borisov admitted, "It is probably clear to everyone, from a technical point of view, how all this works."
The missile is air-launched by Russian jets, and has an effective range of around 1,240 miles traveling at 10 times the speed of sound. Putin has claimed that the missile is already in service with Russian forces.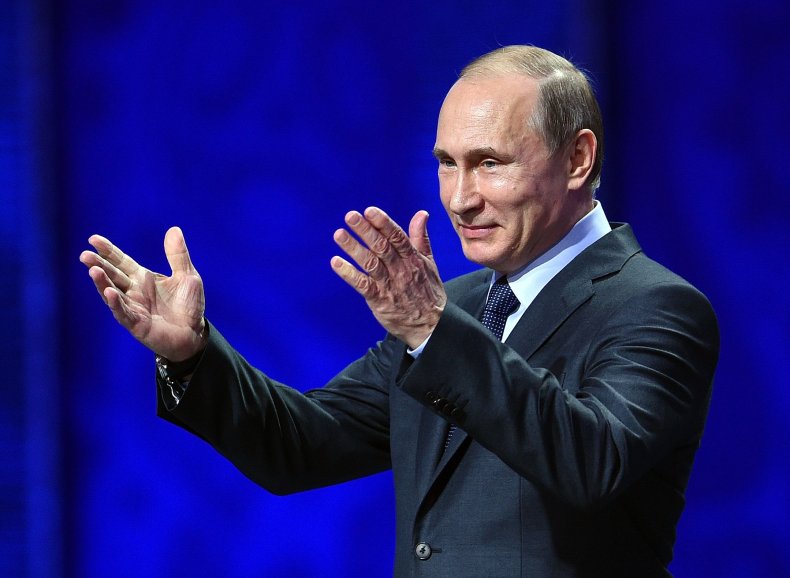 Two other weapons—a nuclear-powered naval drone and nuclear-powered cruise missile—will use the same propulsion system as the Kinzhal, Borisov said.
Russia is yet to present any evidence that these weapons exist, and experts have questioned whether they are actually real. With Russia's presidential election beginning on March 18, such militaristic chest thumping is likely part of Putin's strategy to encourage high voter turnout. Though Putin's win is virtually inevitable, higher voter participation will allow him to claim a robust mandate.