What 'Rust' Armorer Hannah Gutierrez-Reed's Statement Reveals After Charges
Alec Baldwin was formally charged Tuesday with two counts of involuntary manslaughter over the shooting death of cinematographer Halyna Hutchins on the set of troubled movie Rust.
Baldwin, the film's star and producer, was charged in New Mexico after a gun he was holding discharged on the Western's set, near Santa Fe, on October 21, 2021. Hutchins was killed, and writer-director Joel Souza injured.
Baldwin has maintained that he was unaware the gun contained live rounds, and he has denied pulling the trigger. However, New Mexico First Judicial District Attorney Mary Carmack-Altwies announced in January that the 64-year-old actor would be charged.
Armorer Hannah Gutierrez-Reed, who was in charge of weapons on the set, has also been charged with two counts of involuntary manslaughter.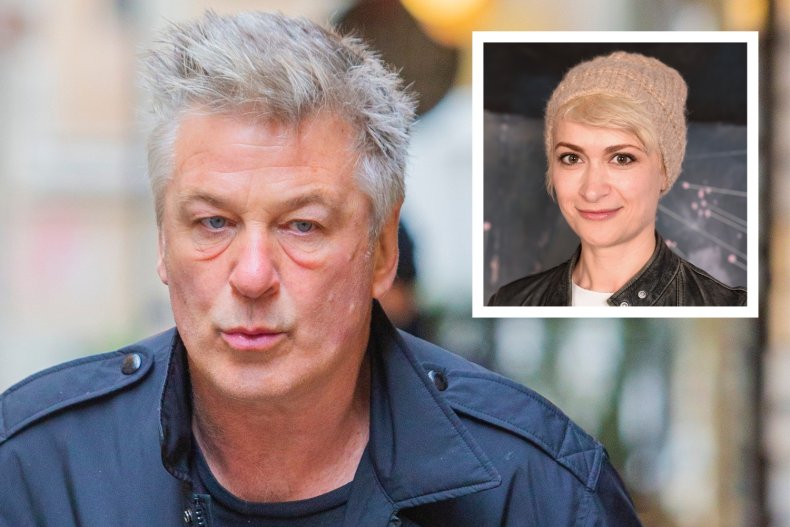 Rust assistant director David Halls has already signed a plea agreement on a charge of negligent use of a deadly weapon. Halls reportedly checked the gun that resulted in Hutchins' death before handing it to Baldwin. As a result of the plea agreement, Halls received a suspended sentence and six months of probation.
Investigator Robert Shilling said that, as a producer, Baldwin was aware that the production company behind Rust had hired Gutierrez-Reed as lead armorer, despite evidence that she was unqualified. Listed in that evidence is the claim she had "no certification or certifiable training, or union 'card' for this practice."
Gutierrez-Reed's additional assignment as an assistant prop master meant that she was not focused her primary responsibility as armorer, per Shilling's statement.
Shilling wrote that Baldwin "violated industry standards and practices by allowing this reckless and generally prohibited practice, resulting in reckless action(s) taking place prior to and on the day of the shooting."
Baldwin "failed to act to mitigate or correct the reckless safety violations, neither in his capacity as actor nor producer," Shilling added.
Shilling wrote in Gutierrez-Reed's charging document that the armorer's "deviation from known standards, practice and protocol directly caused the fatal death of Hutchins."
The investigator added that this included a failure to insist on Baldwin having the appropriate firearm training. Gutierrez-Reed failed to correct the actor on "dangerous" safety violations, including pointing the weapon at people and placing his finger on the trigger.
The armorer was also accused by Shilling of failing to ensure that a fake gun was used in a rehearsal scene. She left the set before Hutchins' fatal shooting and allowed assistant director Halls to handle the firearm without supervision.
"Her absence from the set allowed the reckless behavior to happen and continue, resulting in the fatal shooting," Shilling wrote.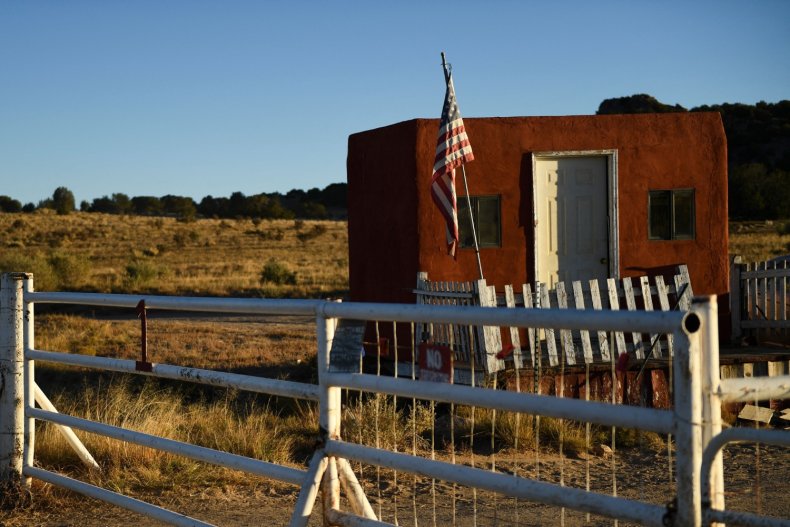 According to the charging document, five unspent live rounds were seized from the set, as well as the live spent casing that led to Hutchins' death. Shilling wrote that Gutierrez-Reed "should have caught this live ammunition on set but put everyone on the Rust set in danger by failing to do her job."
Jason Bowles and Todd J. Bullion, attorneys for Gutierrez-Reed, responded to the formal charges by stating they "expect that a jury will find Hannah not guilty."
"The filed probable cause statement reveals that the district attorney has completely misunderstood the facts and has reached the wrong conclusions," the attorneys said in a joint statement.
"Hannah pleaded to provide more firearms training. She was denied and brushed aside. Hannah asked to be able to perform her armorer duties more for safety reasons. She was told by production to focus on props."
Bowles and Bullion added: "Hannah asked Halls if they could use a plastic gun for the rehearsal scene and he said no, wanting a 'real gun.' Hannah asked to be called back into the church if Baldwin was going to use the gun at all and Halls failed to do that.
"The tragedy of this is had Hannah just been called back into the church by Halls, she would have performed the inspection and prevented this tragedy," they concluded. "We will fight these charges and expect that a jury will find Hannah not guilty."
Also vowing to contest the charges, Baldwin's attorney, Luke Nikas, called the decision "a terrible miscarriage of justice."
"Mr. Baldwin had no reason to believe there was a live bullet in the gun—or anywhere on the movie set," Nikas said. "He relied on the professionals with whom he worked, who assured him the gun did not have live rounds."
With the charges now formally filed, Baldwin and Gutierrez-Reed will be issued a summons for their first court appearance, which, prosecutors have said, can be done virtually or waived. During a preliminary hearing—which typically takes place within 60 days of charges being filed—a judge will decide whether there is probable cause to permit a trial.
While production on the movie came to an instant halt following the incident, it was revealed in October that filming was set to resume, with Hutchins' husband—who had filed a wrongful death lawsuit in February 2022—serving as an executive producer.
Despite the charges filed against Baldwin, it has been revealed that work on the film will press ahead, though there will be stringent rules to follow on the set.
Melina Spadone, the attorney for Rust Movie Productions, LLC, told Entertainment Tonight that filming will continue with "on-set safety supervisors and union crew members and will bar any use of working weapons or any ammunition."
Involuntary manslaughter is a fourth-degree felony in New Mexico. If convicted, each count carries a maximum sentence of 18 months in jail and up to $5,000 in fines.
However, one of the charges Baldwin and Gutierrez-Reed face is involuntary manslaughter in the commission of a lawful act. A firearm enhancement on the charge makes it more severe, with a mandatory penalty of five years in prison.