Sacha Baron Cohen Calls on YouTube to 'Ban Trump Save Democracy'
Sacha Baron Cohen wants Donald Trump to be banned from YouTube. The Borat actor took to Twitter on Monday morning and called for the video platform to remove the president's YouTube account. "Virtually every social media company has removed Trump...EXCEPT YouTube," the actor wrote. "Trump's YouTube channel is STILL showing videos of his election lies to MILLIONS of people!"
Baron Cohen tagged Google's CEO Sunda Pichai and YouTube CEO Susan Wojcicki in his post, urging them to "do the right thing" by banning Trump to "save democracy."
As of publishing, Trump's YouTube account has 2.73 million subscribers. The platform recently removed the video from Wednesday afternoon that had been previously taken down by Twitter and Facebook. Newsweek reached out to Google, YouTube's parent company, for comment, and a spokesperson said they had no comment.
Baron Cohen previously urged Twitter to take down Trump's account. The platform locked Trump out of his Twitter account for 12 hours from Wednesday night into Thursday morning. "Suspending Trump for a FEW HOURS for inciting a violent attack on the U.S. Capitol is NOT ENOUGH," he wrote at the time. "Stop letting Trump use Twitter to incite violence and undermine democracy! #BanTrumpSaveDemocracy."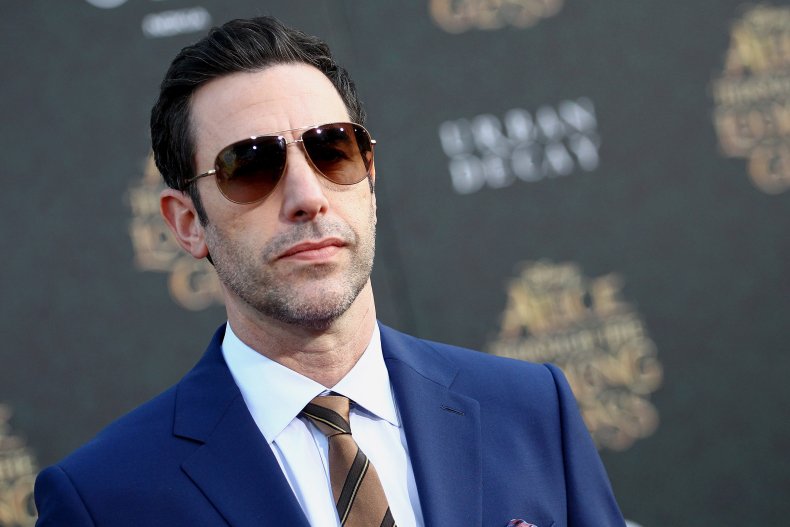 The following evening, the social media platform permanently banned Trump. "After close review of recent Tweets from the @realDonaldTrump account and the context around them—specifically how they are being received and interpreted on and off Twitter—we have permanently suspended the account due to the risk of further incitement of violence," a statement from the company read.
Adding: "We made it clear going back years that these accounts are not above our rules entirely and cannot use Twitter to incite violence, among other things." After being banned, Trump tried to tweet from the POTUS Twitter account, and those updates were swiftly taken down as well.
Social media platforms Facebook, Instagram and Snapchat have also suspended Trump. Shopify has also removed official Trump stores and merchandise from its website. On Thursday, Facebook CEO Mark Zuckerberg stated that Trump won't be able to use the platform until at least January 20, marking the end of his presidency.
"We believe the risks of allowing the President to continue to use our service during this period are simply too great," he said in a statement at the time. "Therefore, we are extending the block we have placed on his Facebook and Instagram accounts indefinitely and for at least the next two weeks until the peaceful transition of power is complete."