Is It Safe to Visit China? Third Canadian Detained After Huawei CFO Arrested in Vancouver
China has detained a third Canadian citizen in what some analysts view as retaliation for the arrest of Huawei Chief Financial Officer Meng Wanzhou in Vancouver earlier this month.
Global Affairs Canada confirmed to CBC News on Wednesday that another citizen had been taken into custody by Chinese authorities. The Canadian government did not reveal the individual's identity or why the person had been detained.
"Global Affairs Canada is aware of a Canadian citizen detained in China," spokesperson Maegan Graveline told CBC. "Consular officials are providing assistance to the family," she said.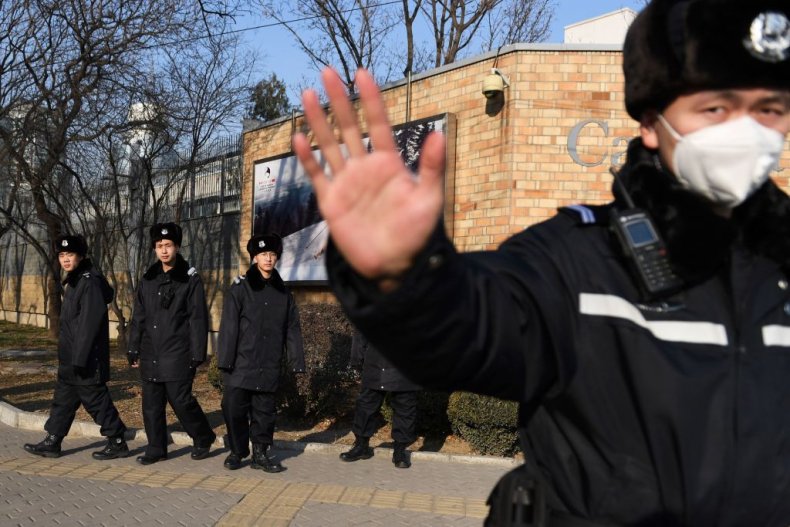 Hua Chunying, a spokesperson for China's Foreign Ministry told reporters on Wednesday that she was aware of the detention. An anonymous official from Ottawa also told Reuters that "there is no reason to believe that this case is linked to the recent cases of Canadians detained in China."
Two other prominent Canadians have been arrested in China this month, following the high-profile detention of Meng. Washington wants the CFO extradited to the U.S. to face charges that her company allegedly worked to mislead financial institutions about ongoing business dealings with Iran, circumventing international sanctions.
Last week, a Canadian court released Meng on a multi-million dollar bail, allowing her to stay at a Canadian home with an ankle bracelet and round-the clock-surveillance. China has demanded her immediate release, accusing Canada and the U.S. of conspiring together for political reasons and undermining Meng's "human rights."
China also arrested businessman Michael Spavor and former diplomat Michael Kovrig. Chrystia Freeland, Canada's foreign minister, said last week that her country had raised the two citizens' cases directly with Beijing. But Canadian leaders also said there was no "explicit indication" that the men's arrests were linked to Meng.
James Lewis, director of technology policy at the Center for Strategic and International Studies and a former Commerce Department official, said after Meng's detention that he believed Beijing would take Americans hostage in retaliation. "They will retaliate and China will take hostages," he said. "If I was an American tech executive, I wouldn't travel to China this week."
Marty Kady, the editor of Politico Pro, pointed out that Meng's detention was the "equivalent of an Apple or Facebook exec being arrested in China."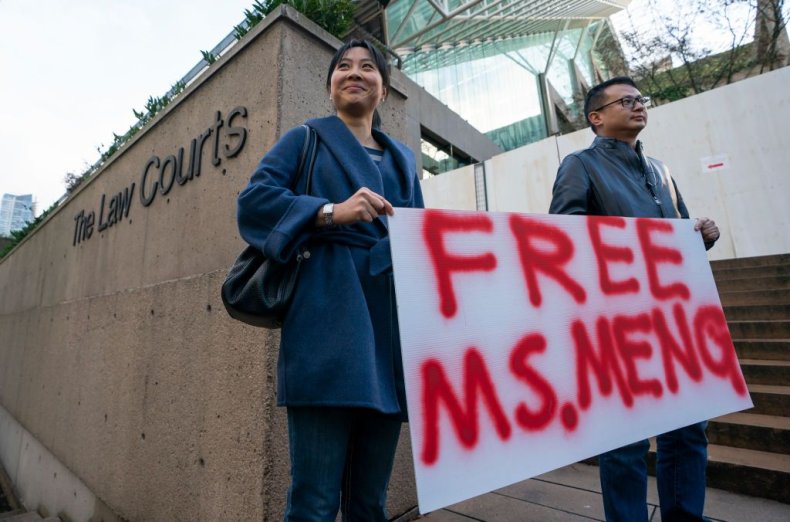 Huawei, a Chinese multinational, is the world's second-largest telecommunications equipment and service provider, after South Korea's Samsung. It recently surpassed Apple earlier this year.
The Financial Times reported earlier this month that Washington had considered warning citizens that there was currently an increased risk involved with traveling to China following the detention of Kovrig. However, no updated travel advisory had been released.
The State Department's most recent travel advisory for China, which was released in January, said that U.S. citizens should "exercise increased caution in China due to the arbitrary enforcement of local laws and special restrictions on dual U.S.-Chinese nationals." It has given the country a rating of two on its four-point scale, with one being the safest and four being the most dangerous. Level 2 is the same rating such allies as the United Kingdom received from the State Department.