When Will the Second Stimulus Check Be Released? August Is Looking Likely
A second round of stimulus checks looks certain to be included in the upcoming Republican relief pitch, with suggestions such payments could come next month.
With a further relief package set to be unveiled Monday, lawmakers and officials have indicated it will include another set of economic impact payments.
These were previously issued under the CARES Act, with payments of up to $1,200 each for those eligible to assist them throughout the coronavirus pandemic.
Though any plans are not expected to be signed off this month, Treasury Secretary Steve Mnuchin suggested a further round of payments would be distributed swiftly, stating they could mostly be sent in August.
"We'll get the majority of them out in August and those will help people," Mnuchin said over the weekend.
This would mark a swift turnaround for sending the funds, with some still awaiting receipt of their money from the first round and not expected to receive their full entitlements until next year.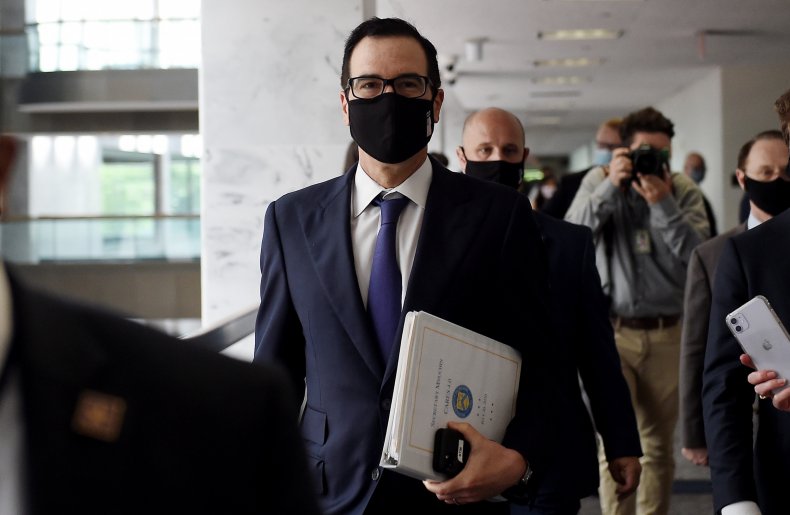 Speaking to Newsweek, Chad Hooper, national president of the Professional Managers Association (PMA) which represents managers at the Internal Revenue Service (IRS), said a second run of payments could be distributed by the agency quicker than the last.
"Based upon our experiences in administering the CARES Act Economic Impact Payments, we forecast that the agency would be able to issue payments more nimbly because the programming infrastructure is already in place," he said.
Hooper had previously suggested payments could be issued "more rapidly," should eligibility requirements be similar for the second round, while stating the IRS "monitors pending legislation very carefully" in order to be prepared.
Newsweek has asked Hooper for his thoughts on Mnuchin's comments in regards to August.
While the Senate GOP leadership has previously suggested there will be another round of direct payments, the details have previously remained less clear.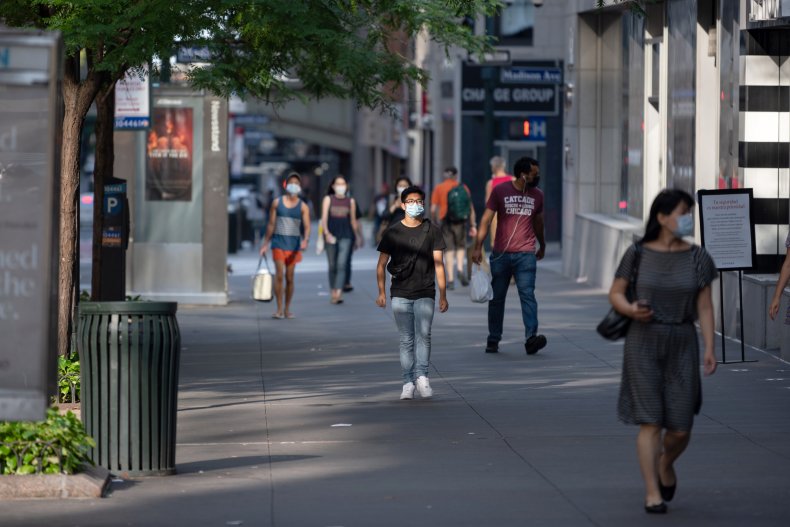 However, Mnuchin over the weekend suggested they will follow the same guidelines of the last round, according to the Associated Press, while White House economic adviser Larry Kudlow also stated they would be worth $1,200 again.
The CARES Act provided full $1,200 payments to individuals earning $75,000 annually or less, while this amount declined incrementally for those earning more. People earning above $100,000 did not qualify.
The upcoming package could see 160 million people receive a payment.
The HEROES Act, formulated by Democrats and passed by the House, included provisions for another round of stimulus, though stalled in the Senate.
Republicans previously sought a pause to see what moves to take next, though have since moved to support more relief measures.
They will now be seeking to pitch their own package, which they will need Democrats to be on board with in order for it to pass the House.
Senate Majority Leader Mitch McConnell (R-KY) has previously said the package will focus upon "kids, jobs and healthcare." He has suggested it could still take time to be agreed, perhaps "in the next few weeks."
Newsweek has contacted the Treasury, the White House and McConnell for comment.
A further relief package is due to come as COVID-19 figures continue to rise across the United States.
There have been more than 4.2 million confirmed cases across the U.S., according to Johns Hopkins University figures.