Shows like 'Game of Thrones': 8 TV Programs to Watch Next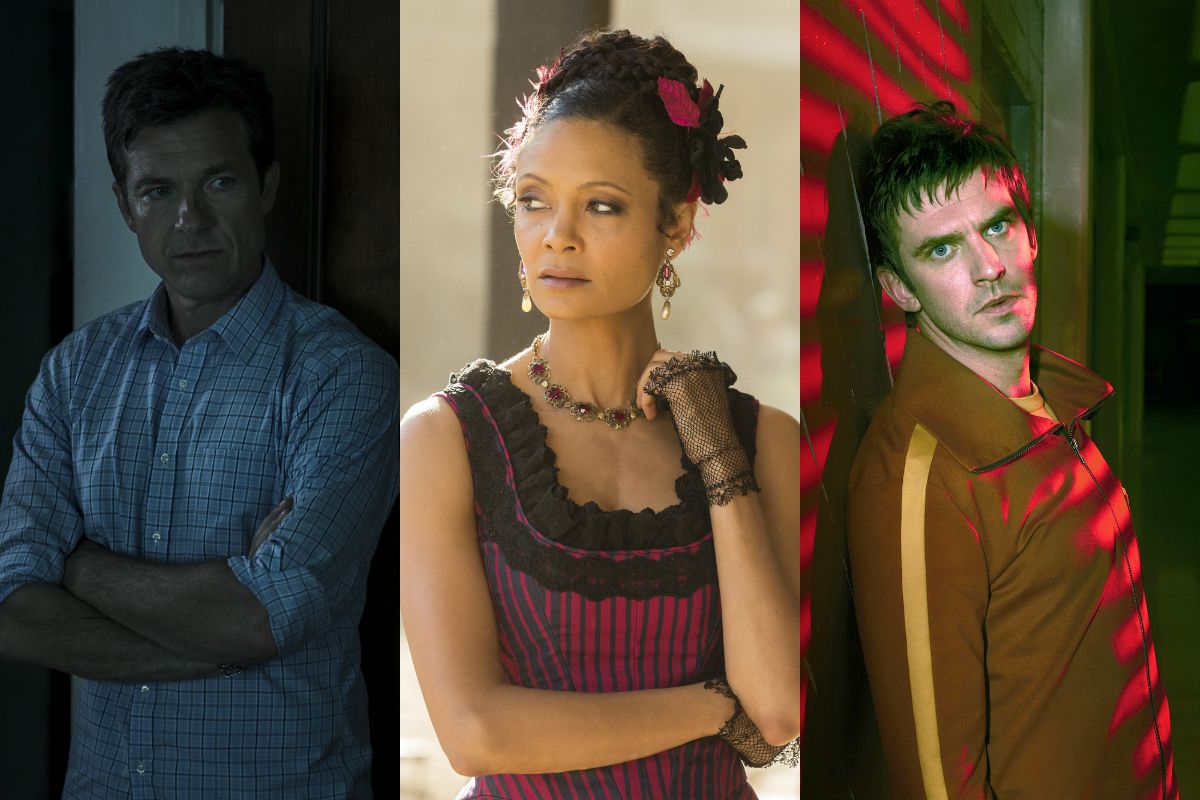 So you've watched all of Game of Thrones and now you're at a loss. Don't worry, that pang of anxiety waiting for the final season is a universal one.
Until we get our next fix of the Emmy Award-winning fantasy drama—which could be as long as two years away—there are, fortunately, a gamut of incredible television dramas to tide you over until season 8.
In fact, the abundance of programs across broadcast, cable and streaming networks means that there's more television out there than ever before. Yes, we truly are in the age of peak TV.
Related: Seven best moments from Game of Thrones Season 7
Here is the Newsweek guide to what to watch. (Note: This list only includes series still on the air so you can enjoy the watercooler discussion that we all love when GoT airs. And no, there's no Stranger Things, because you should already be watching it.)
The Handmaid's Tale
With The Handmaid's Tale, which premiered its 10-episode first season in April, streaming service Hulu finally landed its first big, prestige show a la Netflix's House of Cards and Amazon's Transparent. Based on Margaret Atwood's best-selling novel of the same name, Handmaid's Tale is set in a dystopian U.S. where fertility has plummeted. Women able to get pregnant are enslaved by the ruling elite class—religious zealots who have taken control of the government—and subjected to ritualistic rape to bring new life into the world. Through the lens of Elisabeth Moss' harrowing and defiant portrayal of Ofglen, the series is a searing examination of the subjugation of women, gender-based violence, the patriarchy and class divides. If you love the tension of GoT—the feeling that anything can happen at anytime—then putting yourself in the shoes of Ofglen is a nerve-shredding, but wholly rewarding television experience.
Watch: Season 1 on Hulu; Season 2 in 2018.
Westworld
Yes, Game of Thrones is ending but thankfully, HBO has another series to take over as its flagship drama. Westworld, from the minds of Jonathan Nolan and Lisa Joy, is a sci-fi thriller set in a theme park, Westworld, where tourists can play out their fantasies of starring in a Western by interacting with "hosts"—artificial intelligence robots that look and act just like humans. As the complex first season unravels, and raises questions about the ethics of AI and the human condition, some of the hosts gain consciousness. Like GoT, this is a big ensemble piece with incredible performances from Anthony Hopkins as Westworld's enigmatic creator Robert Ford, Ed Harris as the Man in Black and especially Thandie Newton as host Maeve.
Watch: Season 1 on HBO; Season 2 in 2018.
The OA
As broadcast and cable turned to pre-holiday reruns last December, Netflix quietly dropped an eight-part series that was literally out of this world. The OA, created by and starring Brit Marling, is a textured piece of work that leaves the viewer in a hallucinatory trance. Blind Prairie Johnson (Marling) reappears years after she was abducted with a fantastical story of her death, rebirth and captivity—and with her sight restored. A kaleidoscopic experience of nonlinear storytelling and expressive dance movements that are as communicative as the scripted dialogue, Marling and co-creator Zal Batmanglij raise more questions than they answer: Is Prairie telling the truth? And does another, celestial plane exist beyond the world we inhabit? The OA is trippy but utterly mesmerizing.
Watch: Season 1 on Netflix; renewed for Season 2
Outlander
Take the furs of Winterfell and add kilts, and you have Outlander, Starz's sprawling love story set in the Scottish Highlands in the mid-17th century. The series is based on Diana Gabaldon's time-travel fantasy novels and follows a nurse, Claire Randall, who accidentally finds herself time-traveling from 1945 to 1743 and unwittingly finds herself in the thick of the Jacobite rebellion. Sam Heughan plays Jamie Fraser, the Jon Snow of our story, a hunky warrior whom she falls in love with. Now is the time to jump aboard the Outlander train because Season 3 has just started after more than a year since the second season ended.
Watch: Seasons 1-2 on Starz; Season 3 premiered September 10
Ozark
Jason Bateman is doubling down on his relationship with Netflix. As well as starring in the Arrested Development revival—a fifth season of which is due next year—he's also the star of the streaming service's new hit drama, Ozark. Imagine Breaking Bad, but if the whole family were involved in the drug business. Bateman's Marty Byrde moves his entire family to the Missouri Ozarks after a money laundering scheme goes wrong, but, of course, you can run but you can't hide. Ozark is a dense, heavily serialized crime thriller that will satisfy fans of Breaking Bad, Dexter and The Sopranos. And if you don't think Jason Bateman can play it straight—think again. The Big C's incredible Laura Linney is another reason to binge on this show.
Watch: Season 1 on Netflix; renewed for Season 2
American Gods
Like Game of Thrones, Starz's splashy new fantasy drama is based on a voluminous tome with a vociferous fan base. This one is based on the novel by acclaimed author Neil Gaiman, and Hannibal executive producer Bryan Fuller is the creative mind behind the adaptation. Borrowing from old mythologies of Greek gods, the series is set in a dystopian America where the old gods are living among humans in secret and planning to wage war with the new gods, like technology and media. Stylistically, it has a cinematic feel (again, like GoT) and visceral action sequences.
Watch: Season 1 on Starz; Season 2 in 2018
Mr. Mercedes
2017 is the year of the King—Stephen King, that is. Not only is the new adaptation of It riding high atop the U.S. box office, another King adaptation, Mr. Mercedes, is unsettling viewers on a weekly basis with its suspenseful game of cat-and-mouse between a detective and an elusive killer. King is best known for eliciting scares with supernatural elements in his works, but Mr. Mercedes eschews monsters for something that may be even scarier: Our own human depravity. Brendan Gleeson (Mad-Eye Moody in Harry Potter) and Harry Treadaway (Dr. Victor Frankenstein in Penny Dreadful) will keep you up at night in this affecting 10-part series.
Watch: Season 1 on AT&T Audience Network; Season 2 TBC
Legion
Noah Hawley, the man behind the acclaimed Fargo TV series, turns his deft craftmanship to the superhero genre in FX's Legion. The series stars Downton Abbey's Dan Stevens as a man who is diagnosed with schizophrenia, but is actually a mutant. Legion is set within the world of Marvel's X-Men, but Hawley's work is more introspective than the all-too-familiar spandex and smackdowns seen in other movies and television series in this genre.
Watch: Season 1 on FX; Season 2 in 2018