What Is the Best U2 Album? Every Record Ranked From 'Boy' to 'Songs of Experience'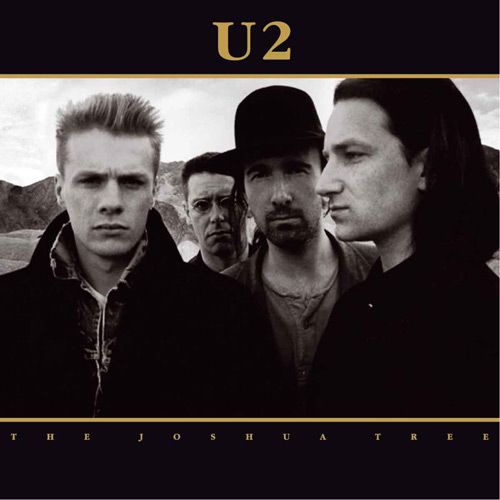 Three things on this dying planet are certain: death, taxes and the reliable appearance of a new U2 album every three to five years until the end of time.
Empires have fallen, pop stars have come and gone and technology has rewired the world in the decades since U2's exhilarating Boy appeared in the autumn of 1980. Since then, the Irish band's rich discography has spanned genres and transcended chart trends, incorporating post-punk (War), classic rock (Rattle and Hum), electronica (Achtung Baby) and whatever the hell Zooropa is. The band's recent Joshua Tree 30th anniversary tour reminded us how enduring the band's best work remains in uncertain times. U2 is too big to fail, even when it does.
With a new U2 album upon us—Songs of Experience, released last Friday, is a sort of companion piece to 2014's Songs of Innocence—we're revisiting the band's back catalog in detail and ranking every album from worst to best. These are all the albums you can't leave behind (and a few that you probably can).
14. SONGS OF INNOCENCE (2014)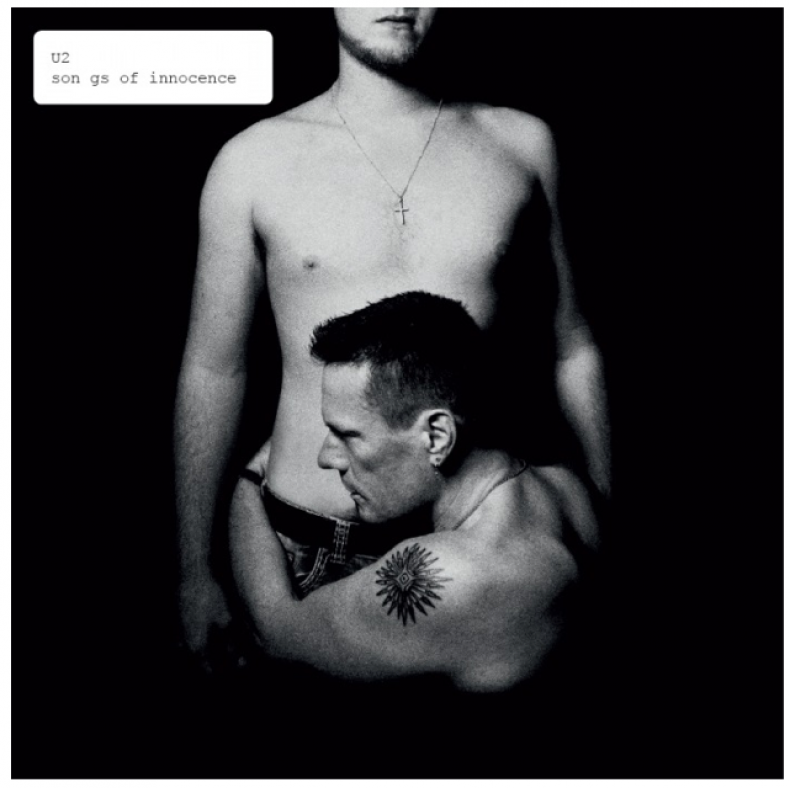 Even without the slimy corporate synergy of that nonconsensual release-by-iPhone, Songs of Innocence would be U2's least appealing album by a margin. Here is an album that explicitly references the chaos and crisis of U2's early years without recapturing a molecule of the vibrancy that characterized early U2. Worse, first single "The Miracle (Of Joey Ramone)," with its aspirational whoops, finds the band cribbing lamely from the bands who cribbed lamely from U2. Hardcore fans could appreciate redeeming gems like "Iris (Hold Me Close)" and "Sleep Like a Baby Tonight," but the rest of the world sent this one straight to spam folder.
Best song: "Sleep Like a Baby Tonight"
Random fact: Rolling Stone famously declared Songs of Innocence the best album of 2014. Bono pal Jann Wenner personally insisted on this placement, according to a new biography of the mag founder.
13. SONGS OF EXPERIENCE (2017)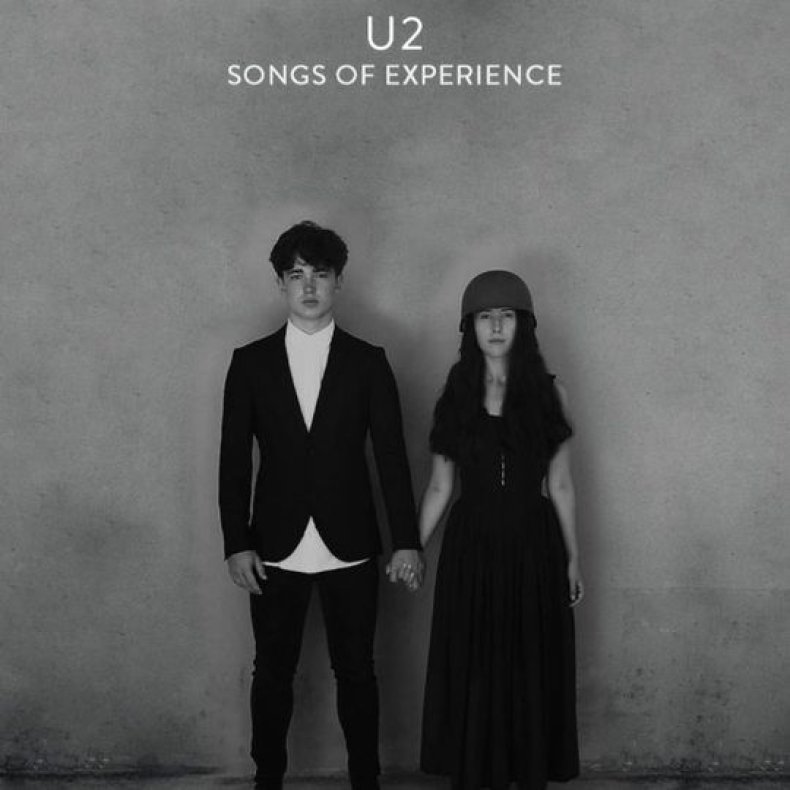 In which our heroes return with a companion album to their least-loved release. The prevailing narrative is that U2 was essentially done with Songs of Experience in 2016, then decided to rewrite much of the album to reflect the world-shaking sociopolitical eruptions of Brexit and Trump's election. The resulting album wears its heart on its sleeve—except it's a big, dumb heart prone to facile platitudes like "Love is bigger than anything in its own way" and "Free yourself to be yourself / If only you could you see yourself." When U2 isn't jostling for cultural relevance by collaborating with HAIM and Kendrick Lamar (see: "American Soul," an interpolation of Lamar's own "XXX"), the band dabbles with autotune ("Love Is All We Have Left") and forehead-smacking couplets like "Statues fall, democracy is flat on its back, Jack / We had it all, and what we had is not coming back, Zach" ("The Blackout"). Experience fares a lot better when Bono quits trying to throw his arms around the world and just sings a goddamn old-fashioned rock song ("Red Flag Day," "The Showman").
Best song: "The Showman (Little More Better)"
Random fact: Bono reportedly suffered a near-death experience during the making of the album. He says he "was clinging to [his] own life" but hasn't revealed any specifics.
12. NO LINE ON THE HORIZON (2009)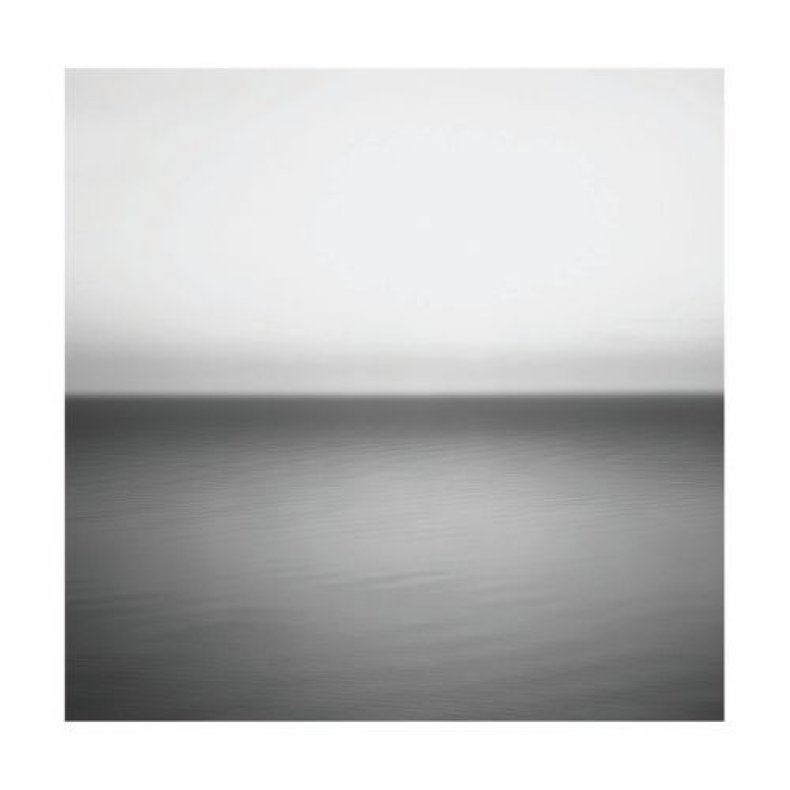 No Line on the Horizon is the most adventurous U2 album of the new millennium; the band recorded in a Moroccan riad in Fez and wound up with ambitious, sprawling material revolving around war, unrest and redemption. Bono's lyrics, less preachy than usual, are driven by invented characters—a drug addict, a soldier, a war correspondent—and "Breathe" and "Moment of Surrender" rate among the band's most compelling work since All That You Can't Leave Behind. But the record's pacing is torpedoed by dimwitted rock duds like "Stand Up Comedy" (dumb) and "Get On Your Boots" (dumber), which is not to mention perfunctory experimental gestures ("Fez–Being Born") that fail to live up to this band's more convincing '90s benders.
Best song: "Moment of Surrender"
Random fact: The band intended to release a second album in 2009, featuring unreleased material from the No Line sessions. It never materialized.
11. RATTLE AND HUM (1988)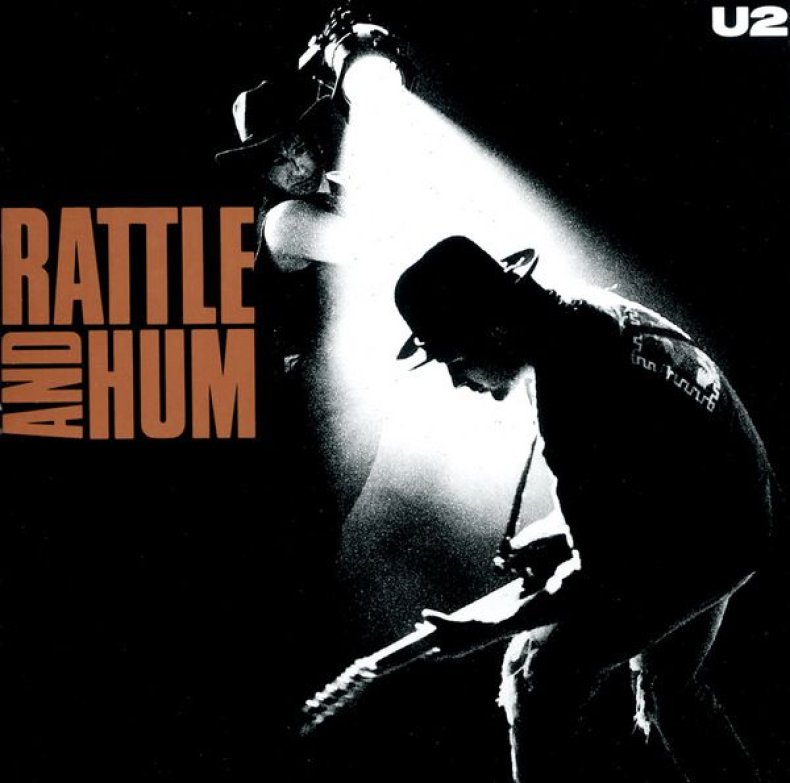 Nearly 30 years later, it's still not clear what the hell Rattle and Hum is meant to be. Part film soundtrack, part live record, part studio album, this fleetingly brilliant and frequently hubristic release remains an anomaly in the U2 catalogue. The overarching thread here is an insistent fetishizing of classic rock history and U2's relationship to it. On the one hand, we get the fantastic, Bo Diddley-beat-ified "Desire" and the pointed Lennon diss "God, Pt. 2." On the other, we have to suffer through U2's meandering flirtations with hard blues ("When Love Comes to Town"), folk ("Love Rescue Me") and church-choir gospel ("I Still Haven't Found What I'm Looking For"), genres U2 is spectacularly unsuited to pull off. Verdict: There is an entire album's worth of great material on Rattle and Hum, but you have to wade through a whole lot of bewildering and bad decisions to get to it.
Best track: "All I Want Is You"
Random fact: "Silver and Gold" features the funniest bit of stage banter in the history of live albums. Bono: "Am I bugging you? I don't mean to bug ya. OK, Edge, play the blues!" The Edge: [plays least bluesy guitar solo of all time]
10. HOW TO DISMANTLE AN ATOMIC BOMB (2004)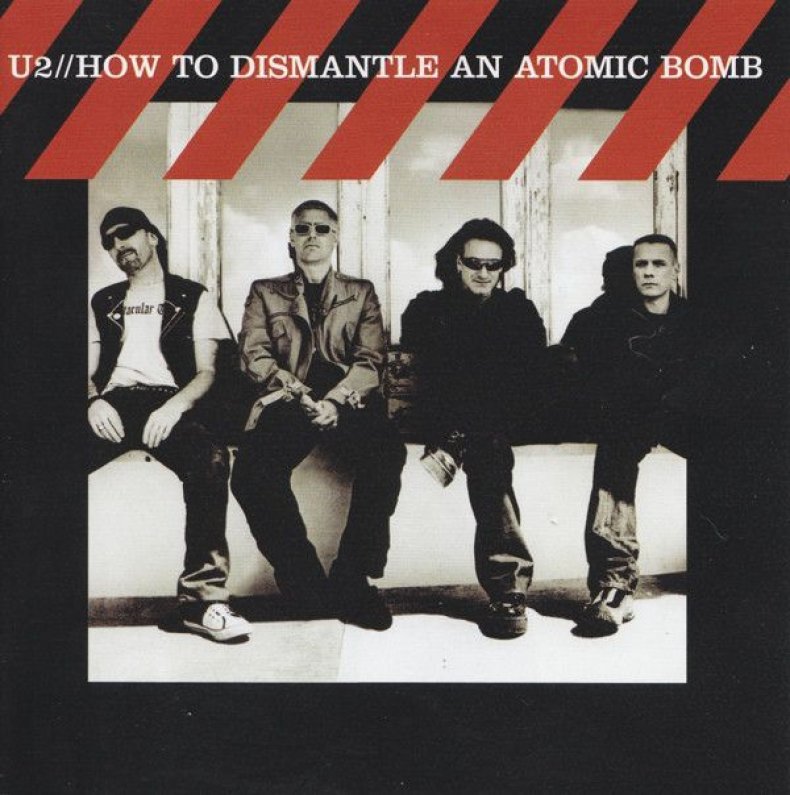 It's uncanny: How to Dismantle an Atomic Bomb sounds exactly like U2. Everything a U2 album is supposed to do, this album does it: the soaring-vocals-plus-ringing-guitar cocktail ("Miracle Drug," "City of Blinding Lights," "Crumbs from Your Table"), schmaltzy balladry ("Sometimes You Can't Make It On Your Own"), clumsy but lovable stabs at rocking out ("Vertigo"). Atomic Bomb is the first U2 record that has nothing new to offer the band's sound. But these formulas still stimulate all the right neurons, and the presence of producer Steve Lillywhite injects some appealing garage-rock vigor into the proceedings. I suspect this album was formative for most millennials' perceptions of U2: It's the one with "Vertigo" and that damn iPod commercial. (This generation has always regarded the band as a corporate-friendly, dad-friendly, legacy-rocker conglomerate.)
Best track: "Miracle Drug"
Random fact: Bono once described Atomic Bomb as "our first rock album," which begs the question of whether Bono has ever listened to Boy or War.
Related: How U2 found what they were looking for with The Joshua Tree
9. OCTOBER (1981)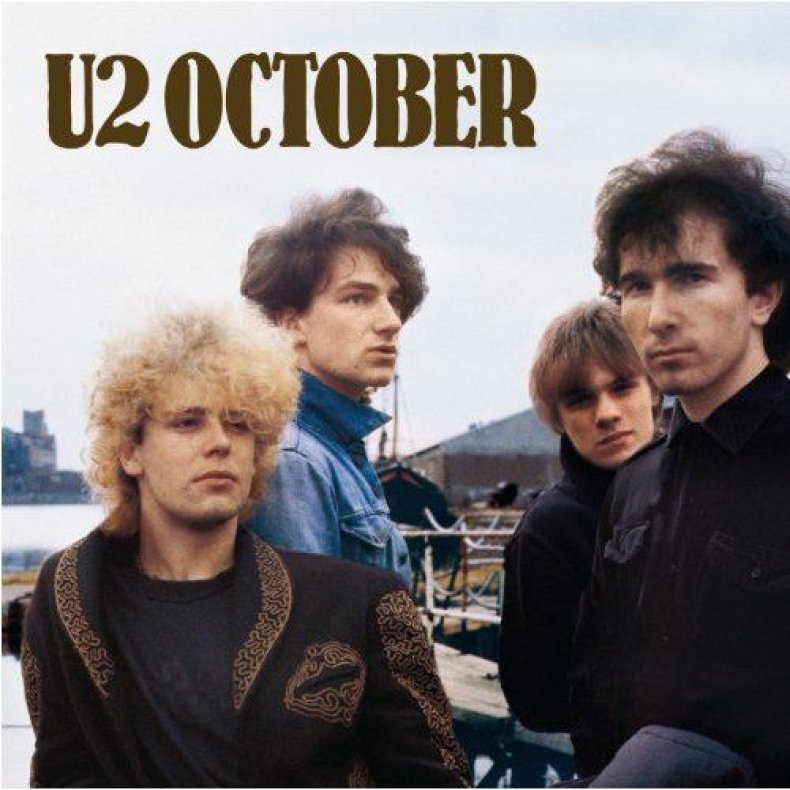 October is commonly dismissed as a sophomore slump. I'm not sure whether this is a reflection of anything wrong with the record or simply the fact that it has the misfortune of being a good album bookended by two explosively great albums. It breaks little new ground. But with expectations managed, October is reliably enjoyable. There is a slightly murky tone to the record, and a recurring religious motif (Bono is reported to have considered quitting U2 around this time due to his Christian faith). Highlights include the rousing "Gloria," the controlled aggression of "I Threw a Brick Through a Window" and the desolate, lingering title track.
Best track: "October"
Random fact: Bono's in-progress lyrics were stolen backstage at a concert in 1981, forcing the singer to hurriedly rewrite material during the recording process. Amazingly, the stolen notes were found and returned to Bono in 2004.
8. ALL THAT YOU CAN'T LEAVE BEHIND (2000)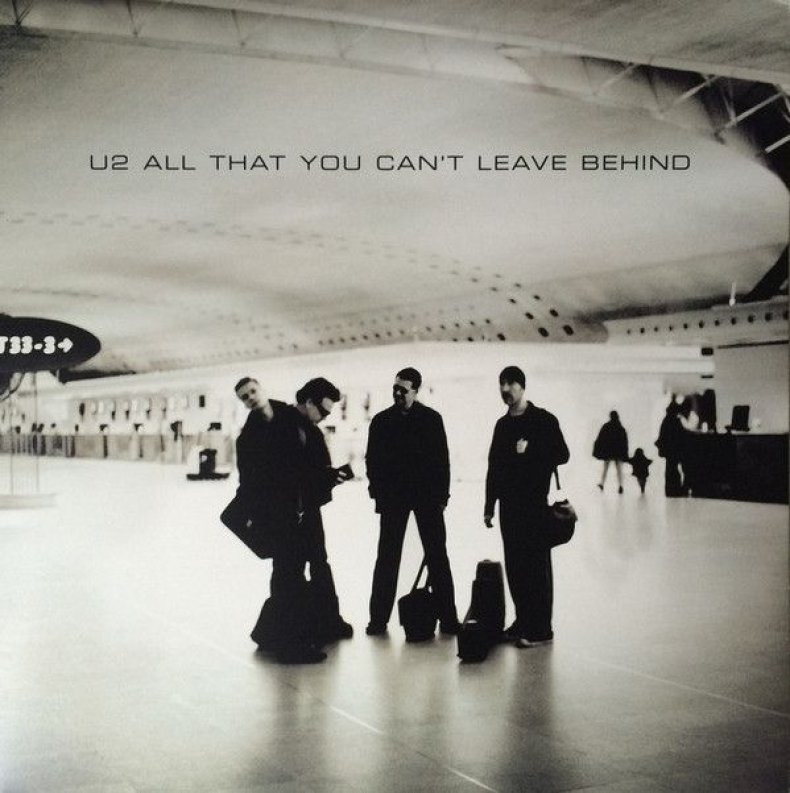 The album where U2 decided to just be U2 again. They had to come home eventually; cynicism is exhausting, and gigantic lemons are a real hassle to lug around on tour. All That You Can't Leave Behind discards "cool" as an operating principle and manages to synthesize the aching earnestness of '80s U2 with some neat production tricks from the Achtung Baby era. (Catch those trip hop beats on "In a Little While"?) To its credit, it doesn't sound like a retread of either period. It's one of those comfortingly triumphant records that attracts a grab-bag of rock-critic clichés—"back to basics," "return to form," etc.—and it opens with four of the strongest songs U2 has made this century. Among them are "Beautiful Day," better appreciated now that it's not being blasted on the radio every 20 minutes, and the soul-inflected "Stuck in a Moment You Can't Get Out Of," a forever gem. The overarching sense of optimism and renewal here is contagious—from televised "Walk On" performances to "New York," this album has become so commonly associated with the post–September 11 healing sentiment that it's easy to forget it was released a year before the attacks.
Best track: "Stuck in a Moment You Can't Get Out of"
Random fact: The album's lengthy title originates in the spoken-word bit at the beginning of "Walk On."
7. BOY (1980)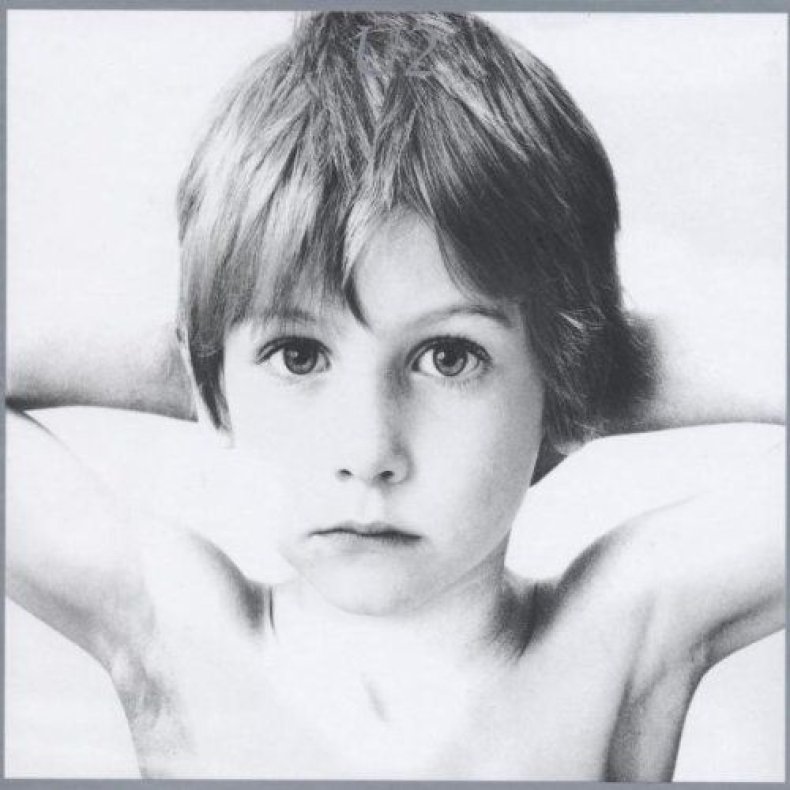 A taut, energized debut. Before they aspired to be the Most Important Band on Earth, these Dubliners were content just writing great post-punk tunes and performing them really, really well. Boy is a U2 album without the ego—without any preaching or presumptions of saving the world. Bono, barely out of his teens, sounds raw and urgent. The Edge's riffs are spiky and harsher than we're used to. The lyrics are preoccupied with youth and lost innocence. "I Will Follow" is the hit—it's an exhilarating setlist staple even 37 years later—but "Twilight" matches it for sheer exuberance, while "Into the Heart" and "The Ocean" tease the more atmospheric sounds the band would embrace a couple albums later.
Best track: "I Will Follow"
Random fact: The album cover was reportedly changed in America because either U2 or the record label feared the band would become associated with pedophilia.
6. POP (1997)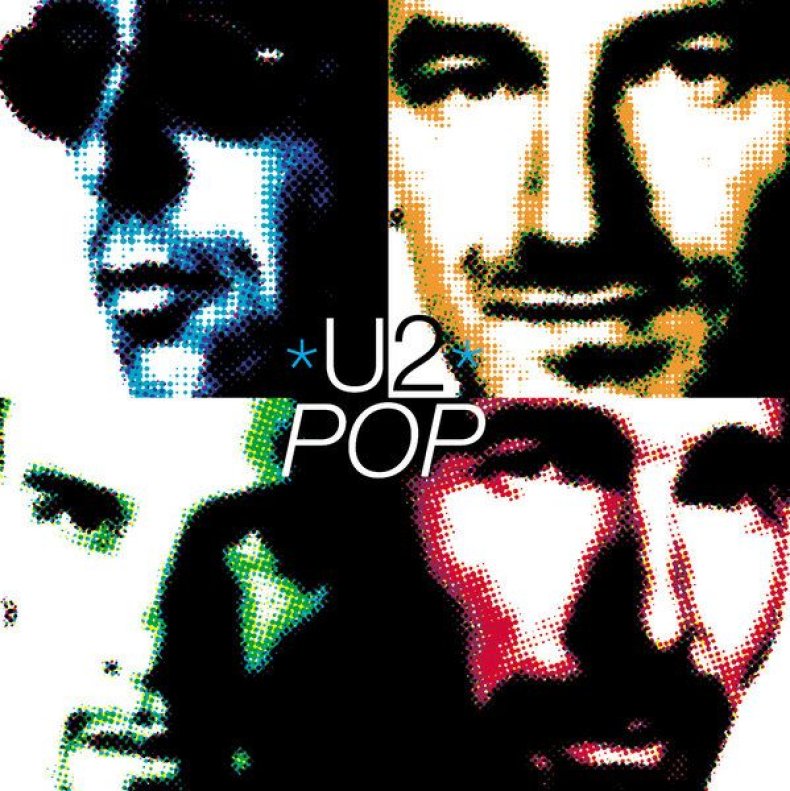 There's an alternate universe in which it's late 2017 and U2 has just spent six months touring in celebration of the 20th anniversary of their unanimously beloved 1997 LP Pop. Alas, that is not the world we inhabit. Conventional wisdom holds that Pop marks the moment where U2, drunk on irony and hubris, lost the plot. Giant mirrorball lemons. Massive LED screens. Songs about the Playboy Mansion and spiritual abandon ("Wake Up Dead Man"). Even the band has effectively disowned the record by purging its material from setlists. That's a shame. "Gone" is a stellar dark rocker, "Discotheque" remains the band's most intoxicating dance number and "Mofo" contains as much pathos and fury as anything Bono has written about his late mother. Anything you read about the recording of Pop describes an atmosphere of "absolute madness"—bizarre guitar sampling, frantic last-minute mixing sessions—but that madness resulted in a glittery party record from hell that dares to confound expectations about what U2 is or ought to be. Awkward misfires aside (hello, "Miami"), let the record reflect that Pop is a better and more provocative record than anything the band has done in the years since.
Best track: A tie between "Mofo" and "Gone"
Random fact: Pop is the only album where Bono sings the word "fuck" (it's in "Wake Up Dead Man").
5. THE UNFORGETTABLE FIRE (1984)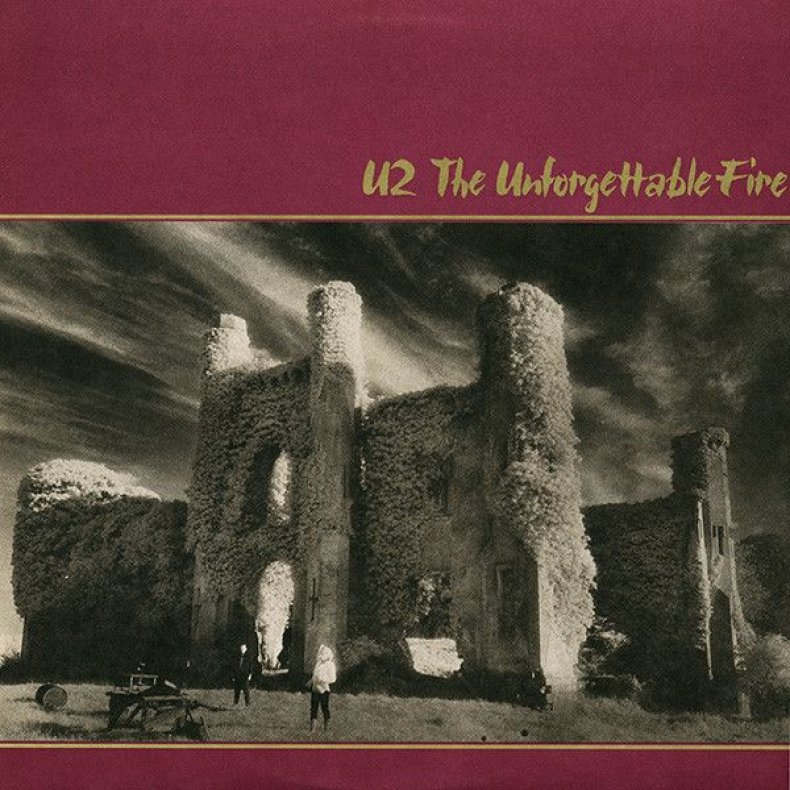 The album where U2 became U2. Turn down the guitars, and turn up the Eno ambience. Every element that defined U2 in the '80s—the heart-on-sleeve social conscience, the trademark chiming guitar tone, the pathological fixation with American ideals—came to fruition on The Unforgettable Fire. In a 1984 profile after this album's release, Newsweek marveled at Bono's "fierceness and fervor," which is epitomized by the soaring MLK tribute "Pride (In the Name of Love)." And while "Pride" and "Bad" get most of the glory, hardcore fans know that the deep cuts, like the title track and the frenzied "Wire," are just as great. (Except for "Elvis Presley and America." Oof. Leave the mumbling to Michael Stipe, man.)
Best track: "The Unforgettable Fire"
Random fact: In "Pride (In the Name of Love)," Bono erroneously suggests that Martin Luther King Jr. was shot during the "early morning" of April 4. In fact, King was shot at 6:01 p.m. (Give them a break. There was no Wikipedia in 1984.)
4. Zooropa (1993)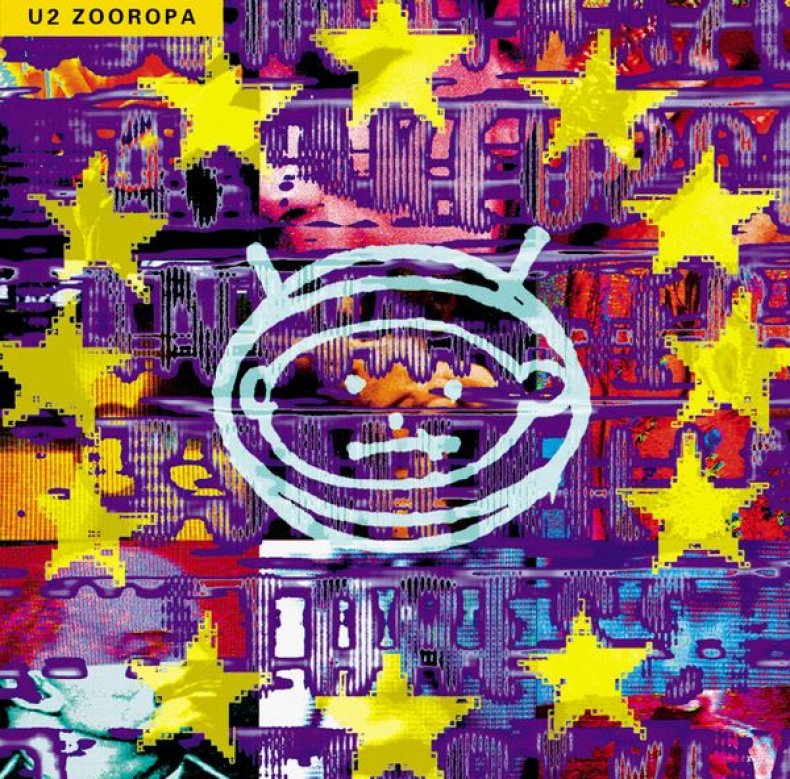 What do you call a U2 album that does not behave like a U2 album? An invented phrase: Zooropa. Recorded at a breakneck pace during pauses in the group's sensory-overload Zoo TV tour, Zooropa began life as a mid-tour EP but morphed into the band's most exhilaratingly strange full-length. (The band's daily life was "geared toward the madness of Zoo TV," Bono explained in 1993, "so we decided to put the madness on a record.") The result is a dizzying opportunity for U2 to flex its experimental muscles, flitting fluidly between drone-rap ("Numb"), intergalactic disco-pop ("Lemon"—featuring Bono's "Fat Lady" falsetto) and the industrial barrage of "Daddy's Gonna Pay for Your Crashed Car." Somehow, the record's outré textures just work. This material is daring and surreal, and aside from "Stay (Faraway, So Close)" and "The First Time," none of these songs could conceivably have come within 10 feet of any prior U2 record.
Best track: "Lemon"
Random fact: Two tracks feature highly atypical guest vocals: "Numb" has The Edge rapping in a machine-like monotone, and "The Wanderer" is sung by Johnny Cash.
3. WAR (1983)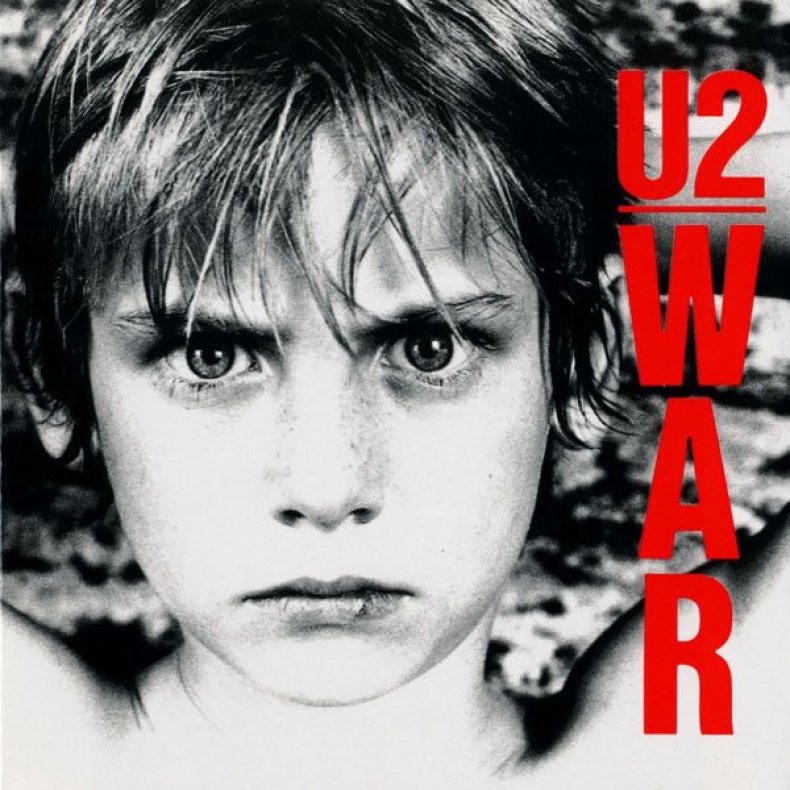 U2's first—and fiercest—masterpiece. The band could have broken up in late 1983, and War would now be getting played in hip record stores and mentioned alongside early '80s post-punk classics by XTC or Public Image Ltd or whoever. There isn't a weak track here, and the band sounds explosive: Bono has never sung with so much righteous fury, and Larry Mullen, Jr.'s drumming has not sounded this raw and propulsive before or since. "Sunday Bloody Sunday" and "New Year's Day," the two radio staples, both draw urgency from European political unrest, while "Like a Song…" shakes and stomps like a Clash track and "40" quiets all the flag-waving and battle-crying with a singalong hymn. Play this record for your punk-loving friends who can't imagine loving U2.
Best track: "New Year's Day"
Random fact: During the 1980s, U2 ended almost every show with the song "40."
2. THE JOSHUA TREE (1987)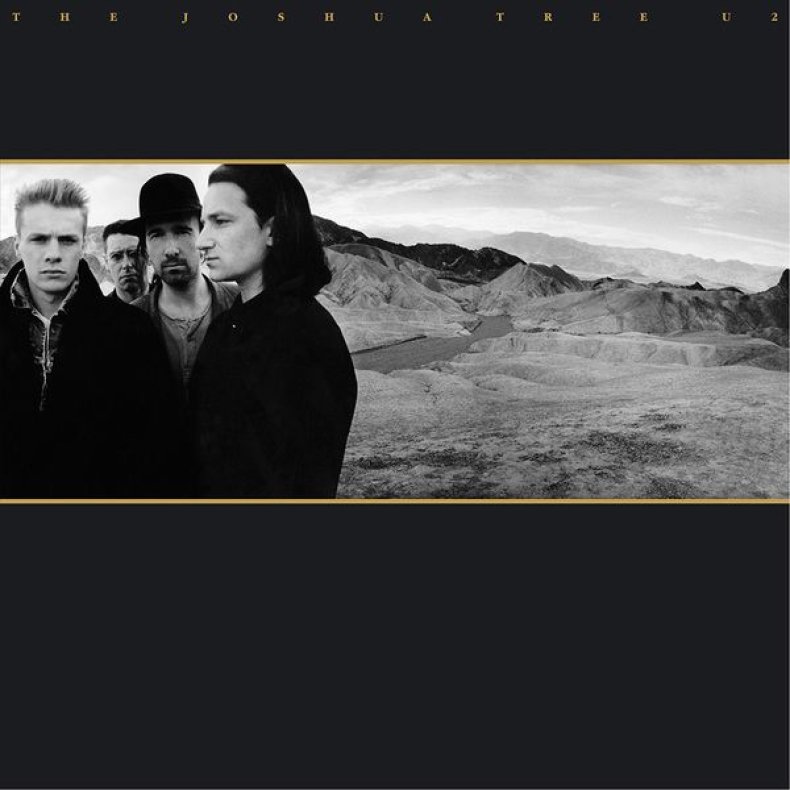 Admit it: If you made The Joshua Tree, you'd have a Bono-sized ego, too. This is the album that made U2 the poet laureates of the late '80s. The album that transformed four God-fearing Irish lads into global superstars. The album so goddamn great that U2 spent an entire decade trying to subvert it. From monster hits like "I Still Haven't Found What I'm Looking For" to b-side treasures like "One Tree Hill" (the TV drama's namesake), U2's brand of spiritual yearning paired with majestic guitar atmospherics has never sounded quite as definitive as it does here. The track listing reads like a greatest-hits compilation, for God's sake—and the opening trilogy alone surpasses most bands' career accomplishments.
Best track: "With or Without You"
Random fact: "Running to Stand Still" was inspired by the heroin epidemic in Dublin, making it U2's second song on this subject (after "Bad").
1. ACHTUNG BABY (1991)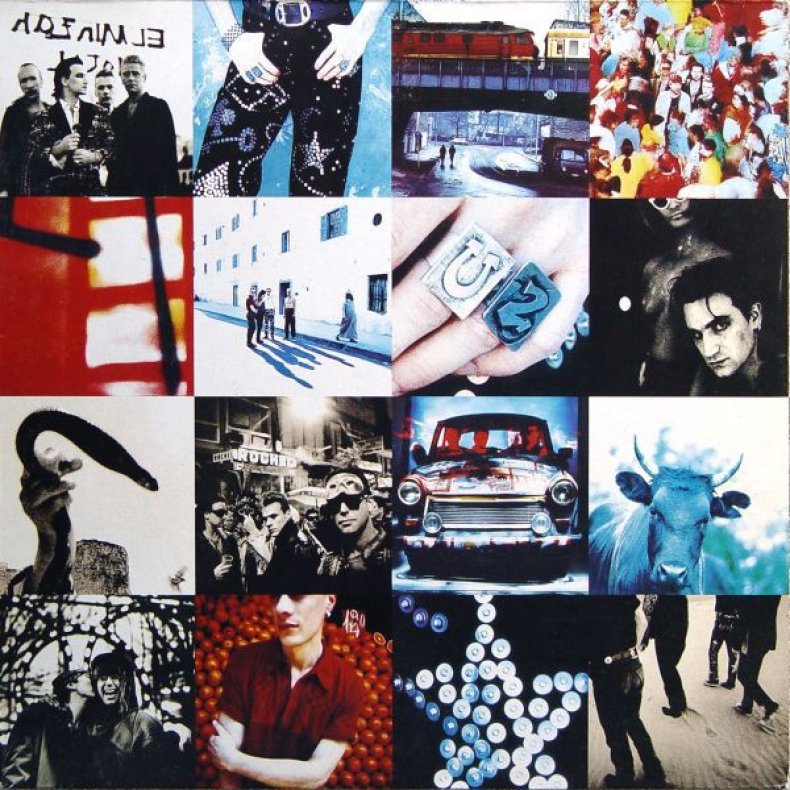 If The Joshua Tree is the album that defined U2's legacy, then Achtung Baby is the album that tore it all down, doused it in lighter fluid and siphoned a darker, heavier energy from its flaming wreckage. Fed up with soaring, earnest bombast, U2 sequestered itself in Berlin at the tail end of the Cold War, dug deep into dance music and distortion, nearly fought itself into breaking up and emerged in 1991 with a heady masterpiece that sounds fresh decades later. Critical responses to Achtung Baby tend to fixate on its trashy, ironic qualities (the mangled guitar growl that opens "Zoo Station" does set the tone). But however much Bono reveled in playing a devilish alter ego onstage (and on the incredible "The Fly"), this record is imbued with a real and immense element of longing, from the canonical karaoke ballad "One" to the haunted "Love Is Blindness." It's the rare perfect album.
Best track: "The Fly"
Random fact: According to Adam Clayton, the album's distinctively abrasive opening was intended to make listeners think "this record is broken" or "this can't be the new U2 record."