South Africa: Deployment of Troops by Zuma an 'Act of War,' Says Opposition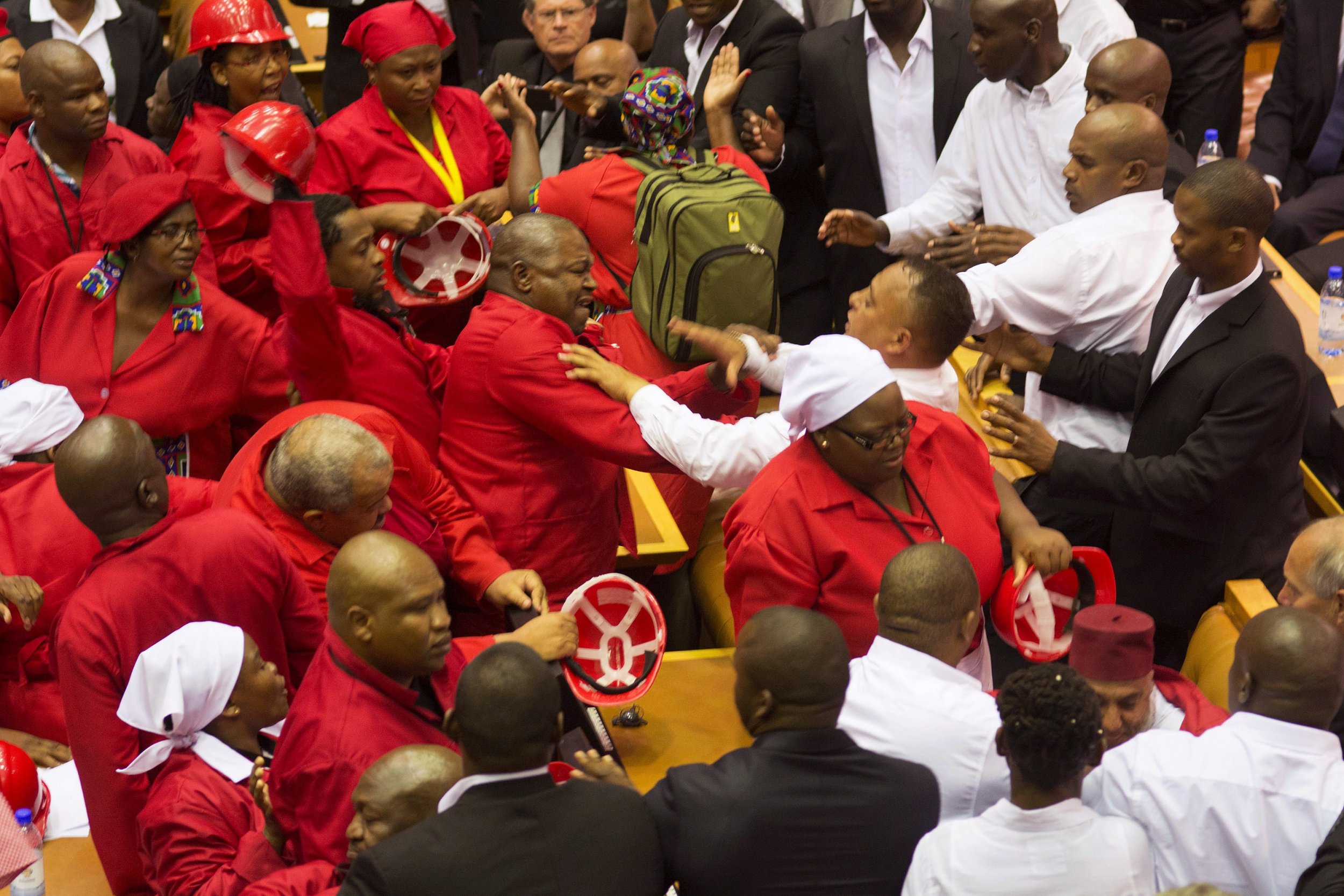 South African opposition parties have slammed President Jacob Zuma for ordering 441 soldiers to guard the country's parliament for his annual address on Thursday, calling it an "act of war."
The South African president authorized the soldiers' deployment late on Tuesday to "maintain law and order" during Thursday's opening of parliament, during which Zuma will deliver his annual State of the Nation Address.
The address has been a raucous occasion in recent years. In 2016, members of the left-wing Economic Freedom Fighters (EFF) were ejected from parliament after continually interrupting the president, while fistfights broke out between opposition politicians and security forces and cellphone signals were jammed during the 2015 speech.
Zuma is under pressure after a series of personal scandals —including a legal wrangle over his misuse of state funds to add a swimming pool and other amenities to his home—and after the governing African National Congress (ANC) recorded its worst election result since the end of white-minority rule in 1994.
The main opposition Democratic Alliance condemned the "militarization" of the address and said that Zuma was attempting to shield himself from criticism. "No number of [South African army] soldiers will deter us from holding you accountable in parliament this week, or any other day of the year. We will not be intimidated," the party said in a statement.
The EFF—which constitutes the third-biggest party in South Africa's parliament —decried Zuma's decision as a "declaration of war on citizens" and called on soldiers to refuse to obey Zuma's orders. "We will defend the constitution to the end and with whatever revolutionary means possible," said the EFF in a statement.
The head of South Africa's biggest police union, Mpho Kwinika, has also questioned whether the deployment is necessary. "If it is an operational call, what kind of threat is there that warrants people such as soldiers who are trained to use excessive force?" said Kwinika, according to local news site Times Lives.
It is the first time troops have been used in a security role at parliament rather than just for ceremony. According to South African law, security forces can only enter parliament in two situations—with the speaker's permission, and where there is an immediate threat to life or wellbeing, or of damage to property.
Zuma's final term as president is due to end in 2019, but opposition politicians have regularly called for him to resign in recent years. Sections of the ANC have withdrawn their backing from the president after the August 2016 local elections—where the party lost control of several major urban areas, including the commercial hub Johannesburg—and discussions have turned as to who may succeed Zuma as head of the ANC.
The party is due to hold its elective conference in December 2017, with Zuma's deputy Cyril Ramaphosa and the president's ex-wife and former African Union Commission chairwoman, Nkosazana Dlamini-Zuma, thought to be the leading candidates to replace him.
Ahead of Zuma's address on Thursday, South Africans have been taking to social media to sarcastically predict what the president might say.
South African comedian Trevor Noah, host of U.S. satirical news program The Daily Show, weighed in on the criticisms of Zuma, saying that he ranked among South Africa's top democratically-elected heads of state—of which there have only been three since the end of apartheid in 1994.