South Sudan Rejects Extra U.N. Troops, Accuses U.S. of Imperialism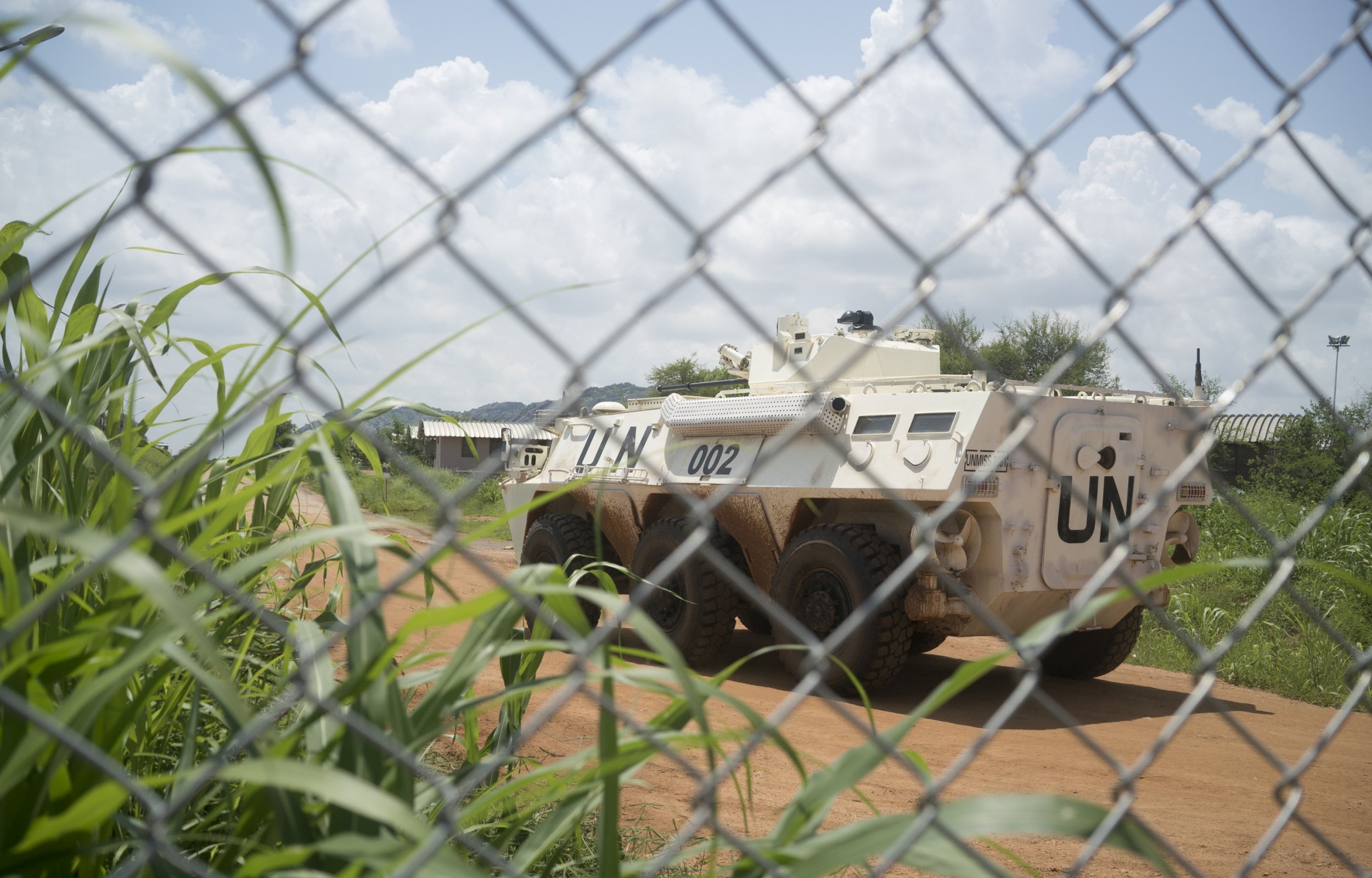 South Sudan said on Wednesday it opposed a proposal to station extra foreign troops in the country under U.N. command, something the United States, Western nations and regional countries want in order to prevent a slide back into civil war.
The government said last week it would allow a deployment of African troops to Juba, after fighting between President Salva Kiir's forces and fighters loyal to his rival, former vice president Riek Machar, killed dozens of people and drove tens of thousands from the capital last month.
But on Wednesday, Information Minister Michael Makuei said the force should be independent rather than under U.N. command. He said U.S. moves to impel the government to accept such a force smacked of imperialism.
"We do not want the protection force to be under UNMISS," Makuei said, accusing the United Nations Mission in the Republic of South Sudan, which currently has 12,000 troops, of failing to protect civilians.
The U.N. Security Council is negotiating a U.S.-backed proposal for an additional 4,000-strong force to ensure peace in Juba, under UNMISS command. Makuei said Washington's aim was "turning South Sudan into a protectorate."
The proposal would impose an arms embargo if Juba failed to accept.
"There is a clear split in the [Security Council] between those who insist on sovereignty above all else and those who want to make sure there is a robust protection force," said a senior Security Council diplomat, who spoke on condition of anonymity.
The regional African grouping IGAD and other African nations have pushed for the additional troops, saying they should be put under U.N. command in a statement on Sunday.
Machar withdrew his troops to outside of Juba after a ceasefire ended street battles in the capital in July and called for the foreign troop deployment to act as a buffer between the rival forces.
The five-year history of South Sudan has been dominated by civil conflict between the two sides, much of it following ethnic lines.
A shaky peace deal was agreed a year ago, but it was frequently violated. Machar returned to Juba as deputy president in April but Kiir appointed a new deputy to replace him in late July.