South Sudan's Riek Machar Is in Congo: Spokesman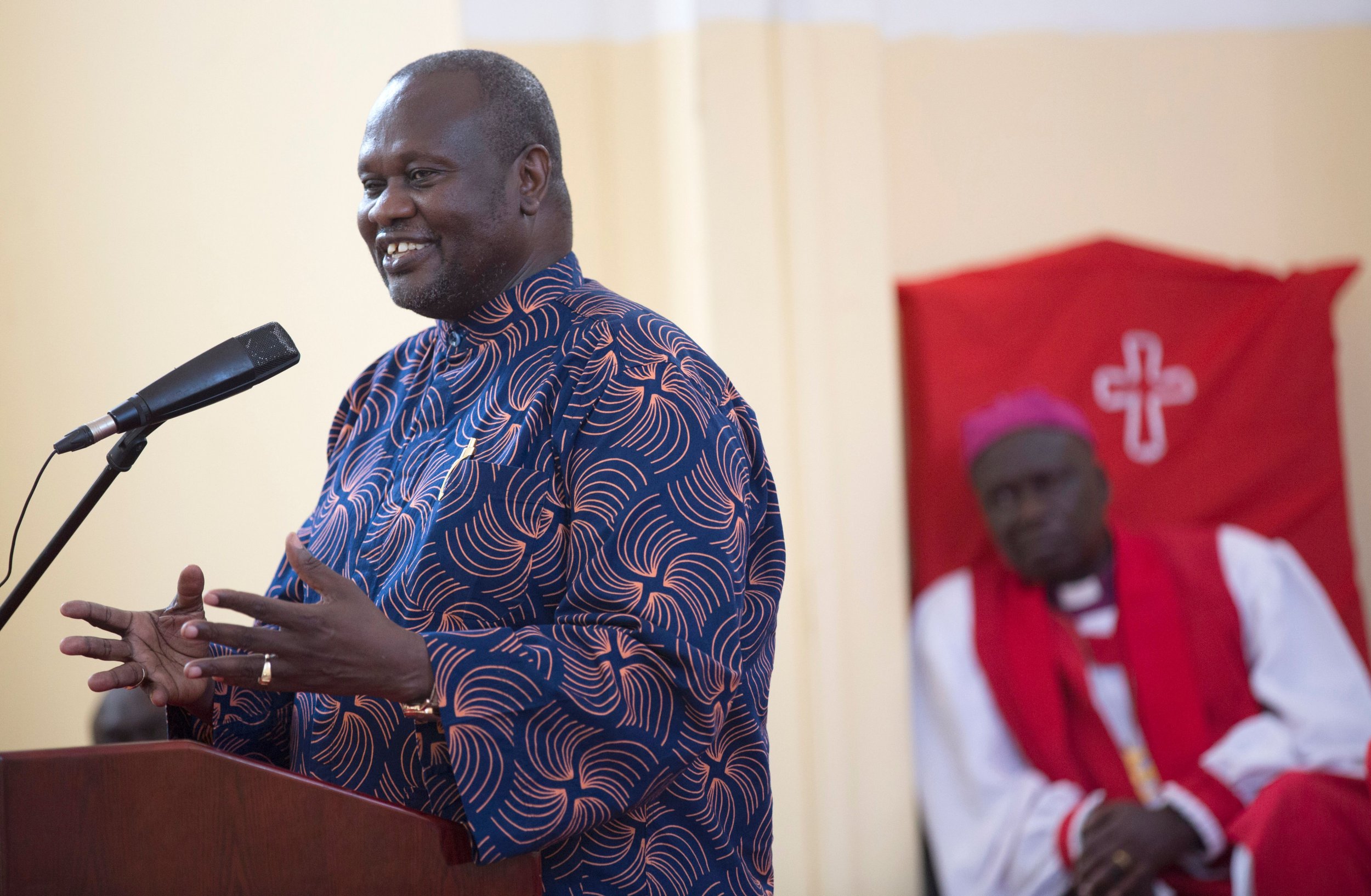 South Sudan's deposed Vice President Riek Machar is reportedly taking refuge in Democratic Republic of Congo (DRC).
A spokesman for the former rebel leader announced Wednesday that Machar had been evacuated from South Sudan after a "botched" assassination attempt and was residing in a neighboring country in East Africa.
Machar had fled the Juba in July following a fresh outbreak of fighting between his troops and those loyal to President Salva Kiir, in violence that killed almost 300 people and displaced tens of thousands.
In a statement published Thursday, Machar's spokesman Mabior Garang said that Machar was now "in the care of the government of the Democratic Republic of Congo—from where he shall soon consult the leadership of the SPLM/SPLA IO on the way forward." The SPLM/SPLA IO is the main opposition party in South Sudan. Machar is expected to stay in DRC for several days before traveling to Ethiopia.
United Nations spokesman Farhan Haq said Thursday that the U.N. Mission in DRC—known as MONUSCO—had assisted with Machar's evacuation and transfer to the government of DRC President Joseph Kabila. Haq confirmed that the U.N. mission provided "the medical help he needed" and added that he did not know Machar's location, but believed he was "not in Kinshasa," Africanews reported.
South Sudan has been mired in civil conflict between Kiir's forces and those loyal to Machar since December 2013. A peace agreement was signed in August 2015 and Machar returned to Juba in April after a two-year exile to re-take up the post of first vice president. But just prior to the fifth anniversary of South Sudan's independence in July, fighting broke out between the rival forces, including a melee at the presidential palace that Machar called an assassination attempt.
After Machar withdrew from Juba and failed to respond to an invitation to return from Kiir, another senior member of the SPLM/SPLA IO, Taban Deng Gai, was installed as first vice president, an appointment denounced by Machar.
The U.N. Security Council recently approved the deployment of a 4,000-strong regional protection force in South Sudan, which has been resisted by Kiir's government. The international organization has also said it is investigating reports that South Sudanese government soldiers gang-raped aid workers during a raid on the Terrain compound in Juba during July's fighting. U.N. peacekeepers in Juba have been accused of failing to respond to distress calls from aid workers, despite being located less than a mile away.