Carlo Ancelotti: Italy Coach Antonio Conte Will Be a Success at Chelsea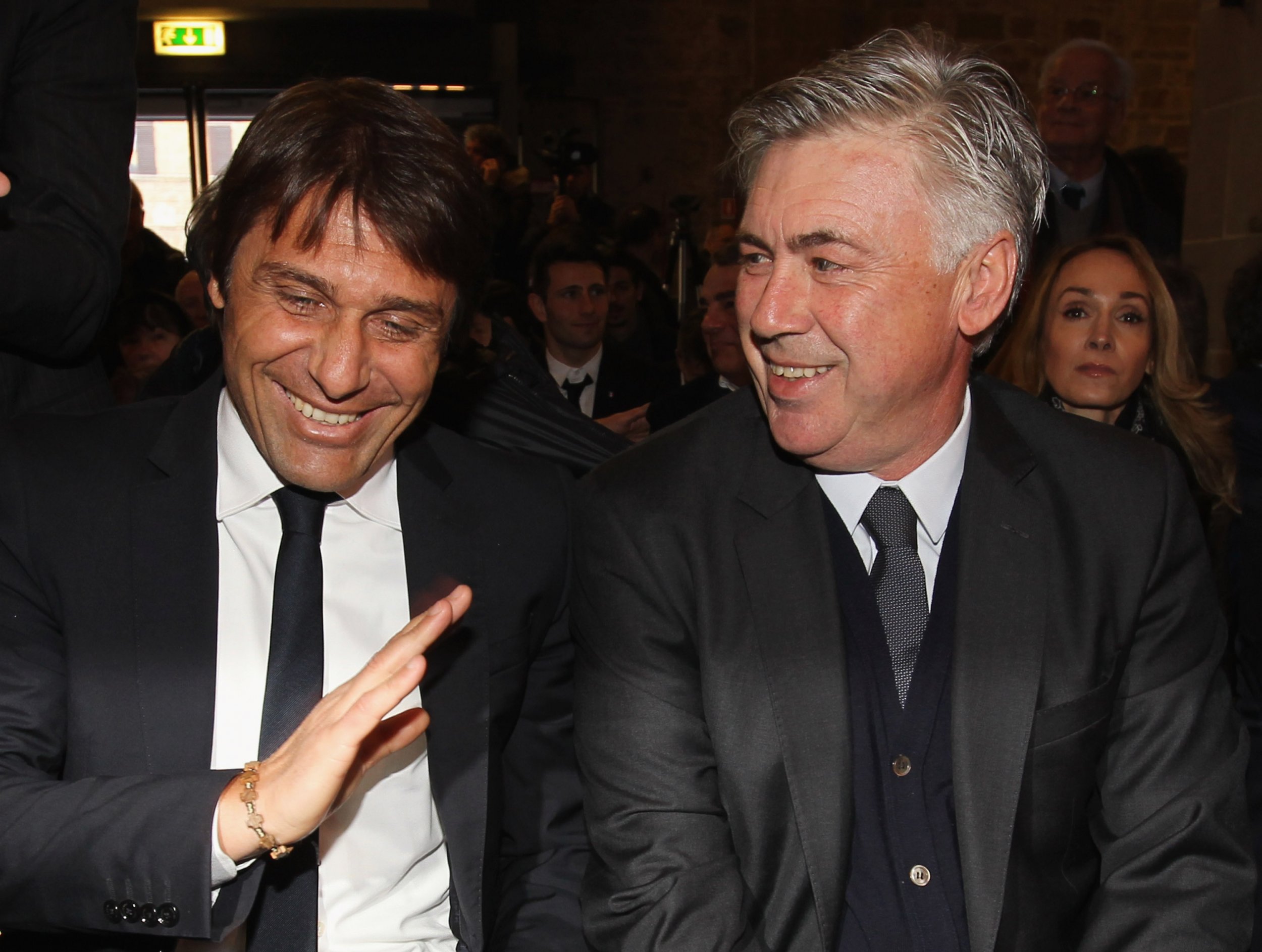 Former Chelsea manager Carlo Ancelotti has backed his fellow Italian Antonio Conte to be a success when he arrives at Stamford Bridge this summer.
Conte, the Italy coach, is the permanent replacement for Jose Mourinho, the new Manchester United manager who was sacked by Chelsea in December.
The 46 year old will take the reins in west London as soon as Italy's campaign at the European Championships in France finishes this summer.
Ancelotti, who won the Premier League and FA Cup double for Chelsea in 2010, believes the club is getting a "top manager."
"Conte is a hard worker: really serious, really professional and always focused on his job," Ancelotti told FourFourTwo. "Chelsea are getting a top manager who will look at all the little details.
"Coming to England from Italy, he will find a different world: less pressure, no violence, a great atmosphere, full stadiums—just totally different from Italy at this moment. He can definitely be a success at Chelsea."
Ancelotti will succeed Pep Guardiola at Bayern Munich this summer after a successful stint at Real Madrid. The 56-year-old moved to the Bernabeu, where he won the Champions League, after being sacked by Chelsea in 2011, the year after winning the double.
But Ancelotti insists there are no hard feelings with the club and quashed rumours that he had been asked to return as manager in 2015.
"Did Chelsea ask me to return to the club last year? No, no. But I would have no problem going back to Chelsea," he said. "My experience with Chelsea, and in English football, was fantastic."