'Squid Game' Season 2: Netflix Release Date, Cast and Potential Plot
With Squid Game fever still raging across the globe, fans will be glad to know "there will definitely be a season 2" of the runaway hit Netflix K-drama.
The show's creator Hwang Dong-hyuk confirmed the news on Tuesday, following the unprecedented international success of the first series.
The Squid Game writer/director explained in an interview with the Associated Press: "There's been so much demand, interest and love for a season 2 [of Squid Game], we're at a point where we have no choice [but to do it],"
"So I believe there will definitely be a season 2 coming out," Hwang said, noting the concept for it is "in my head right now" but it's too early to know exactly when and how the sequel will be released.
He promised more to come from the show's Seong Gi-hun character (played by Lee Jung-jae), who is featured in the heavily open-ended final scene of the first series.
Hwang said: "Gi-hun will come back, he'll do something for the world."
The engrossing show, which sees hundreds compete in a deadly survival competition themed around traditional Korean children's games for the chance to win a handsome cash prize, has transfixed audiences worldwide.
The record-breaking series went on to become Netflix's biggest show of all time, topping the global rankings in at least 94 countries, including the U.S.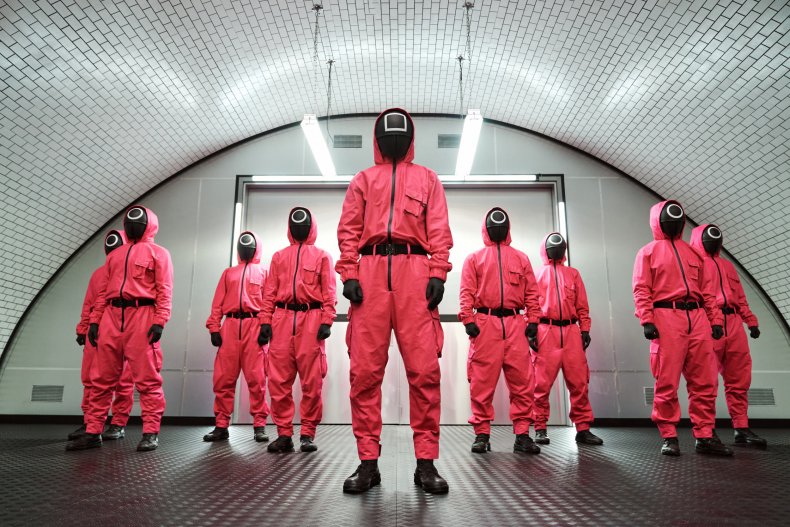 Netflix Release Date
Netflix has yet to officially confirm a second series of Squid Game. A spokesperson for the streaming service said: "A second season is in discussions but not confirmed yet," the Guardian reported Wednesday.
Back in late September, less than two weeks since the show premiered on September 17, Bela Bajaria, Netflix's global TV chief, told Vulture that as Hwang "has a film and other things he's working on," Netflix is "trying to figure out the right structure for him."
Newsweek has contacted Netflix for further comment.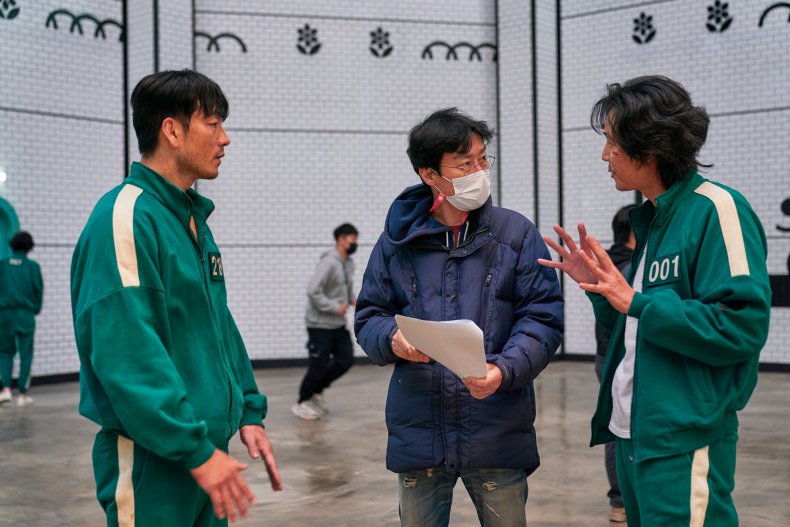 Cast
**Note: From this point onward, this article contains some Squid Game spoilers.
As with the second series itself, the cast for Squid Game season 2 is yet to be officially confirmed.
However, at least two of the show's main cast members have said they'd be on board for a second season, including Wi Ha-jun, the rising Korean heartthrob who plays detective Hwang Jun-ho in the series.
Speaking to Newsweek last month in his first interview with a major U.S. publication, Wi said he doesn't rule out the return of his policeman character in a subsequent season.
The series' finale sees Jun-ho, who infiltrated the game facility disguised as a staff member, be shot by the Front Man (the mysterious character played by Lee Byung-hun who is later revealed to be Jun-ho's long-lost brother) after his cover blown, which pushes him off a cliff.
Wi said: "I believe the detective was not fatally wounded," since he was shot in the arm.
However, "I'm still not really sure" whether Jun-ho is alive, the actor added.
The aforementioned Lee, who plays Gi-hun (contestant No. 456, who goes on to win the survival contest) previously revealed he would also be on board for a Squid Game sequel in an interview with South Korea's Chosun Ilbo in late September.
Asked about his Squid Game co-star Lee Byung-hun, who has appeared in Hollywood movies including The Magnificent Seven and the G.I. Joe film series, Lee told the newspaper: "If there is asequel, I would of course like to work further with Lee [Byung-hun] and do the show."
Squid Game marked the first time the two major Korean actors have worked together.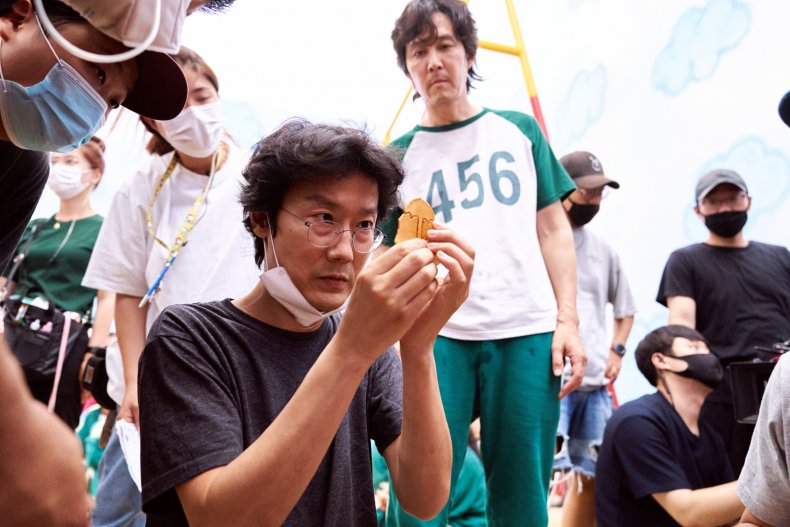 Potential Plot
On Tuesday, Hwang told AP: "I've got a certain level of the concept/idea [for season 2] in my head right now. But at this stage I'm unable to say when it [the second series] will be out and what the plan is in detail.
"I can promise, however, that Gi-hun will come back, he'll do something for the world," Hwang said.
The final scene of the series sees Gi-hun en route to board a plane to visit his daughter in the U.S. Walking along the jetway bridge, he speaks on the phone with an organizer of the competition, saying he wants to know "how you can commit such atrocities against people...that's why I can't forgive you...for everything you're doing."
Upon hanging up the phone, Gi-hun does an immediate about face, walking out of the jetway bridge and away from his flight, perhaps en route to put an end to the deadly game once and for all.
In an interview with CNN in early October, the writer/director revealed there were "some corners left open" in season 1 that he'd want to explore in a second series.
"There are the elements I didn't explain in season 1 and I'd like to unravel in season 2," Hwang said at the time.
Some of the avenues he'd want to explore include "the Front Man's unexplained past and Jun-ho's story" and the story of the Salesman, an enigmatic character played by famed Korean actor Gong Yoo (from Train to Busan and various other Korean films and K-dramas) who recruits the contestants via a game of "ddakji," a traditional Korean childhood game.
Squid Game actor Wi told Newsweek he would also love to see "the various questions around the story of Jun-ho and the Front Man be answered" in a second series.
Wi explained: "I wonder why he became the Front Man and why he had to point the gun at his younger brother."
The actor also hopes to see all of the "absurd truths" the policeman uncovers about the game facility through his infiltration be further investigated and see justice served to those behind those activities.
Squid Game Season 1 is available to stream on Netflix.