Stimulus Check Claim Deadline for Nearly 9 Million People Just 10 Days Away
A deadline for nearly 9 million people who may be owed stimulus checks to register for receiving such a payment in 2020 is 10 days away.
The Internal Revenue Service (IRS) has made efforts in recent months to contact these people, who had not filed tax returns in 2018 or 2019, as they may be eligible for $1,200 Economic Impact Payments granted by the CARES Act.
Letters have been sent across the U.S. to those yet to register, with more than 3 million in four states alone potentially due to receive the financial boost amid the COVID-19 crisis.
October 15 is the deadline for these non-filers to register through the IRS website in order to be able to receive their payment by the end of the year.
Chuck Rettig, IRS commissioner, said in a statement in September: "Time is running out this year for the IRS to issue payments.
"People who normally don't file a tax return shouldn't wait to see if they receive one of these letters. They can review the guidelines and register now if they're eligible."
A non-filers tool on the IRS website allows people to register to request the payment. The deadline is October 15, midnight ET.
Newsweek has contacted the IRS for further comment regarding the deadline and the numbers of people yet to apply ahead of it.
The upcoming deadline comes amid an ongoing stalemate over another relief package, which might include a further set of stimulus checks being sent out.
Polling has shown most Americans want a further package to be agreed upon, with bipartisan support for more stimulus payments.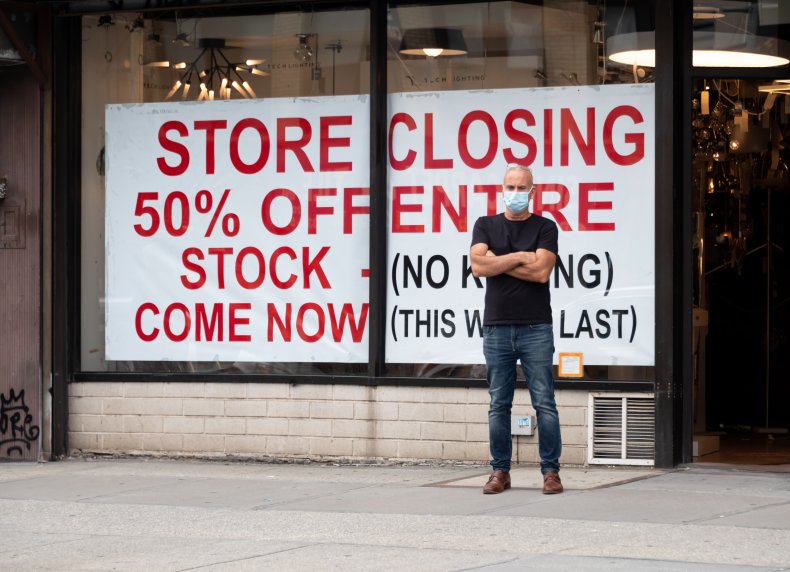 A number of people surveyed have said another payment would simply help them to cover essential costs.
The CARES Act was signed more than six months ago, with a bipartisan agreement for a following package not yet having been reached.
Lawmakers across the aisle have made proposals, with pitches from both Republicans and Democrats containing further stimulus checks, though none have been able to rally enough support on both sides to make it through Congress.
President Donald Trump has pushed for a deal to be passed, urging lawmakers to "WORK TOGETHER AND GET IT DONE."
An updated version of the Democrats' HEROES Act passed the House of Representatives last week, marking the latest pitch for further relief.
However, this is not expected to be passed by the Senate and looks set to languish similarly to the original version.
Talks in order to secure a deal which could receive widespread support in Congress are ongoing.
The U.S. has suffered more than 7.4 million confirmed cases of COVID-19. The graphic below, from Statista, shows the nations with the most confirmed cases.