Supreme Court Updates: Court in Recess Until October
Over 180 People Arrested at Abortion Rights Protest
As the Supreme Court ended its term Thursday, a large protest took place right outside.
Abortions rights activists marched on Capitol Hill with banners and signs in the wake of the Court's decision in Dobbs v. Jackson Women's Health that overturned the landmark abortions case Roe v. Wade.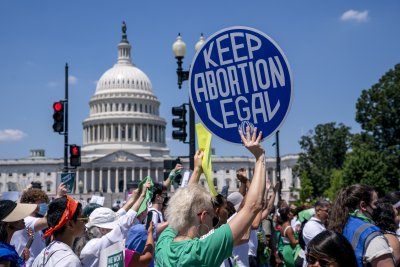 While the protest remained peaceful, some U.S. Capitol Police officers had to remove demonstrators who were blocking the street near the Supreme Court.
The Capitol Police issued a traffic advisory was sent out this afternoon to warn commuters about the road blockage.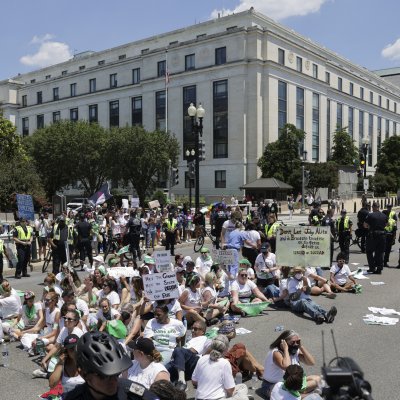 "We have already given our third and final warning. We are now making arrests for anyone who is illegally blocking the intersection," Capitol Police tweeted.
Capitol Police said they arrested 181 people on charges of "crowding, obstructing or incommoding" for blocking the intersection of Constitution Avenue and First Street.
Democratic Representative Judy Chu of California was among those detained by police.