On July 9 and 11, the Texas Department of State Health Services (DSHS) reported 105 and 99 COVID-19 related deaths, marking the state's two highest-ever daily coronavirus death tolls since the start of the epidemic in March.
July 10 marked the state's third-highest daily death toll at 95 lives lost, and July 14 marked the state's fourth-highest daily death toll of 87.
On Monday, the Texas DSHS reported that more than 10,000 coronavirus patients remain hospitalized throughout the state, according to the Austin-American Statesman.
In response to an expected surge in deaths, at least five Texas counties have made arrangements to obtain refrigerated trucks as makeshift morgues just in case city and county morgues get filled to capacity.
As of July 15, Texas ranks fourth amongst U.S. states with the highest overall number of COVID-19 cases. Overall, it has had over 286,000 confirmed COVID-19 cases and 3,456 deaths so far.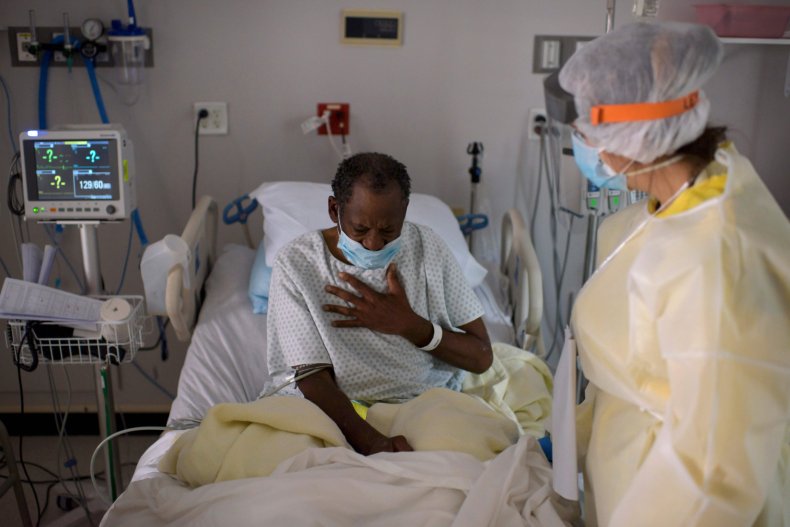 Last Friday, the Republican Governor of Texas, Greg Abbott announced that a medical team from the U.S. Department of Defense (DOD) would be deployed to the Houston area to provide additional hospital support.
The DOD task force would join seven other federal Disaster Medical Assistance Teams (DMAT) announced for deployment in Austin, Dallas, El Paso, Houston, Laredo, McAllen and San Antonio.
"Our ongoing partnership with the federal government is crucial to meeting the medical needs of Texans as we combat COVID-19 in our communities," Abbott said in a statement.
"Texas is grateful to the U.S. Department of Defense as well as President Trump and Vice President Pence for providing these additional resources and for working alongside our communities to keep Texans safe and mitigate the spread of this virus," the statement continued.
The state's dramatic increase in COVID-19 cases compelled Abbott to issue a statewide order on June 2 requiring all Texans to wear face masks in counties with 20 or more positive COVID-19 cases. Citizens who don't comply could face a $250 fine.
On June 26, Abbott issued an order requiring bar closures statewide. The order also required restaurants to operate at 50 percent capacity rather than the 75 percent capacity originally specified by the state's reopening plan. Some bars and bar owners have protested and defied his order by continuing to operate.
Despite the rise in cases, Abbott unveiled a plan in June requiring schools to provide in-person instruction five days a week starting in August. At least one school district has disregarded his instruction, holding online courses only until district administrators can perfect methods of minimizing the possibility of COVID-19 transmissions amongst students.
Newsweek reached out to Abbott's office for comment.