Texas Mayor Calls Governor's Lifting Mask Mandate 'Wrong,' Apologizes for Mexico Trip
Democratic Mayor Steve Adler of Austin, Texas criticized Governor Greg Abbott's decision to lift the statewide mask mandate during a Saturday appearance on Fox News.
"I have been really hard and really insistent that the mandate shouldn't have gone away," Adler told Fox News host Neil Cavuto. "We try to be guided by science and the data, and removing the mandate is not being guided by the science and the data."
"Whatever you want to call it, it's the wrong move," Adler added.
The Austin mayor then noted that wearing a face mask doesn't slow down the process of reopening businesses or returning children to in-person learning.
"I'm disappointed that the mandate is being withdrawn. Our governor has said that it's still important to wear masks, and I appreciate that. But removing the mandate, I think we create an ambiguity," Adler said.
The Austin mayor added that, due to the lift of the statewide mask mandate, many people in Texas will believe that "masking doesn't work, it's not effective, or that we're past concern on the virus."
"That ambiguity in communication is what I have the biggest issue with," Adler continued.
Abbott declared "Texas is open 100 percent" last week and unveiled a plan to lift the statewide mask mandate and other COVID-19 restrictions effective beginning March 10. The plan came as Texas saw an uptick in new daily coronavirus cases.
Over the past week, Texas reported an average of 6,190 new COVID-19 cases each day, a 47 percent increase compared to the two weeks prior, according to data from The New York Times.
The governor's decision to lift the mask mandate has met significant backlash as lawmakers criticized the move.
Republican Mayor Betsy Price of Fort Worth, Texas called the governor's decision to lift the mask mandate "premature." Other Texas mayors, including Democrats Oscar Leeser of El Paso and Eric Johnson of Dallas, have urged their community to continue wearing masks.
President Joe Biden also weighed in and called Abbott's decision "Neanderthal thinking."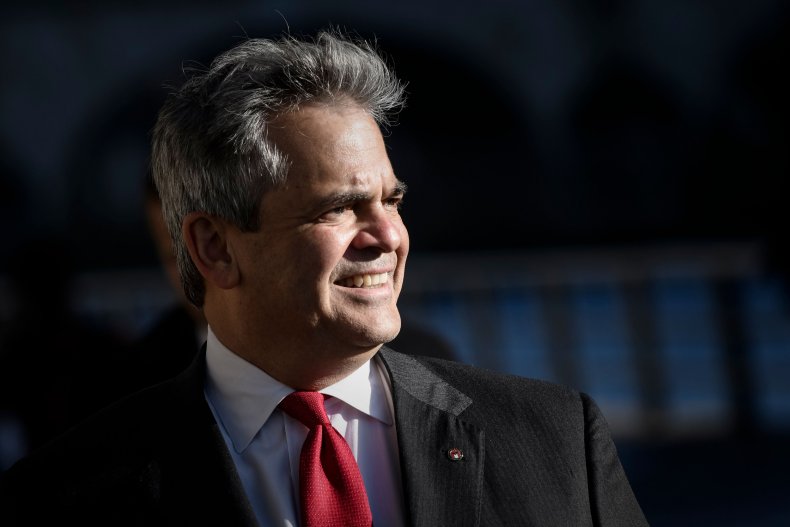 Adler faced criticism after he vacationed for a week in Cabo San Lucas, Mexico in early November, even though he told residents in his city to stay home and "not relax" amid the coronavirus pandemic.
He has since apologized for the trip, saying "it was a lapse in judgment."
"I want you to know that I regret that travel," Adler added. "I wouldn't travel now."
Ryan Poppe, the mayor's press secretary, provided Newsweek with a release on Sunday addressing Adler's press conference last week following Abbott's decision to lift the statewide mask mandate.
"At the beginning of this pandemic, Governor Abbott said he would be guided by the science and the data, and yesterday he broke that promise," Adler said, according to the release. "Nearly unanimous health experts tell us that masking is the best tool we must stop this virus, to open up schools to all kids in person, to keep businesses open. And now the governor's action has put those priorities at risk."
Adler added that "there is no scientific basis for the Governor now creating an ambiguity where none should exist. Masking works and it continues to be necessary."
Updated 1:59 PM ET, to include Adler's remarks, according to a release provided by his press secretary.