'Three Stooges' of Socialism: Bolton Slams Cuba, Venezuela, Nicaragua Leaders as 'Troika of Tyranny' While Praising Bolsonaro
White House national security adviser John Bolton has compared the leaders of Cuba, Nicaragua and Venezuela to the "Three Stooges," saying they are like "Larry, Curly and Moe," but are "true believers" in socialism.
The top Trump administration official spoke Thursday at the Freedom Tower in Miami, taking aim at leftist leaders in Central and South America, while also hailing the victory of far-right presidential candidate Jair Bolsonaro in Brazil, The Miami Herald reported. Despite a long history of allegedly racist, sexist and homophobic comments, as well as expressed fondness for military dictatorship and torture, Bolsonaro won by a wide margin in a Sunday runoff in Latin America's largest country.
Calling the Brazilian president-elect "like-minded," Bolton said his victory, as well as the recent win of right-wing populist Iván Duque in Colombia, are "positive signs for the future of the region, and demonstrate a growing regional commitment to free-market principles, and open, transparent, and accountable governance."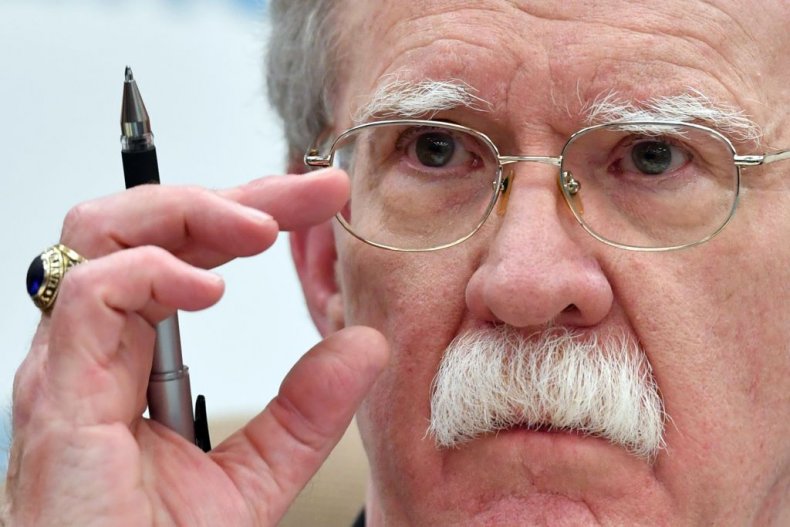 Conversely, Bolton blasted the socialist leaders of Venezuela, Cuba and Nicaragua, and said they are more like "clowns." However, he also dubbed them "Troika of Tyranny," an apparent reference to Soviet communism that also reminded analysts of former President George W. Bush's "Axis of Evil" term for foreign governments that sponsored terrorism. The term was used to describe Iran, Iraq and North Korea, but it was also comprised of Cuba, Libya and Syria.
"These tyrants fancy themselves strongmen and revolutionaries, icon and luminaries," Bolton said in his speech. He argued that they "worship a false God" of socialism, saying that the White House will no longer appease "dictators and despots."
The national security adviser's remarks come just days ahead of high-stakes Florida elections, where Cuban and other Hispanic Americans could have a significant impact on the outcome, according to Reuters. Republican Senate and gubernatorial candidates in the state are facing stiff competition from Democrat opponents, leading the Trump administration to ramp up efforts to bolster support.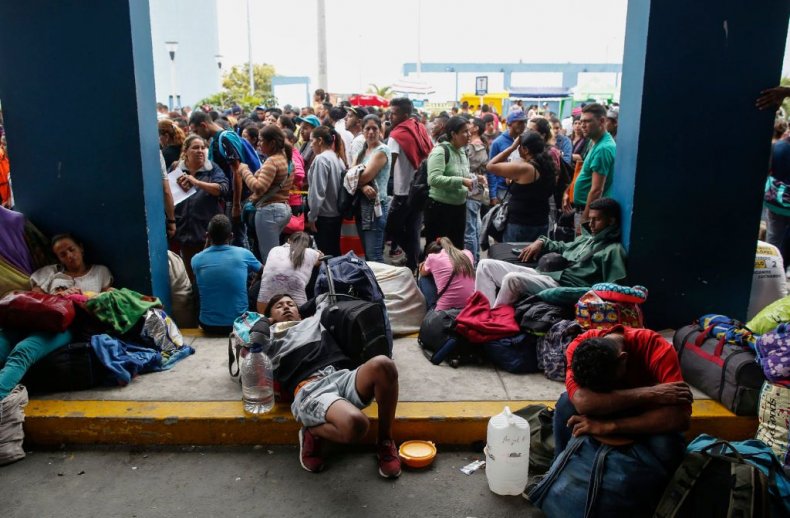 President Donald Trump has taken a harsher stance toward Cuba after his predecessor Barack Obama worked to improve relations with the Caribbean nation. Venezuela has also been reeling from a major economic crisis that has seen millions of citizens leave the country since 2012, spawning a refugee crisis in South America. Meanwhile, Nicaragua has faced widespread protests against its government, with authorities cracking down violently against demonstrators. Rights groups have reported that more than 300 people have been killed as a result.
"This triangle of terror stretching from Havana to Caracas to Managua, is the cause of immense human suffering, the impetus of enormous regional instability, and the genesis of a sordid cradle of Communism in the Western Hemisphere," Bolton said in his Thursday speech.