Canada's Trudeau, Unlike Trump, Wants to End $11 Billion Arms Deal With Saudi Arabia After 'Unacceptable' Khashoggi Murder
Canada's Prime Minister Justin Trudeau has signaled that his government planned to abandon an $11.2 billion arms deal with Saudi Arabia, citing the "unacceptable" murder of journalist Jamal Khashoggi.
In a wide-ranging Sunday interview with Canada's CTV News, Trudeau emphasized that the arms deal was inherited from the previous administration and that his government was working to end the agreement.
"The murder of a journalist is absolutely unacceptable, and that's why Canada from the very beginning had been demanding answers and solutions on that," Trudeau said. "Secondly, we inherited actually a $15 billion [$11.2 billion U.S.] contract signed by [former Prime Minister] Stephen Harper to export light-armored vehicles to Saudi Arabia. We are engaged with the export permits to try and see if there is a way of no longer exporting these vehicles to Saudi Arabia."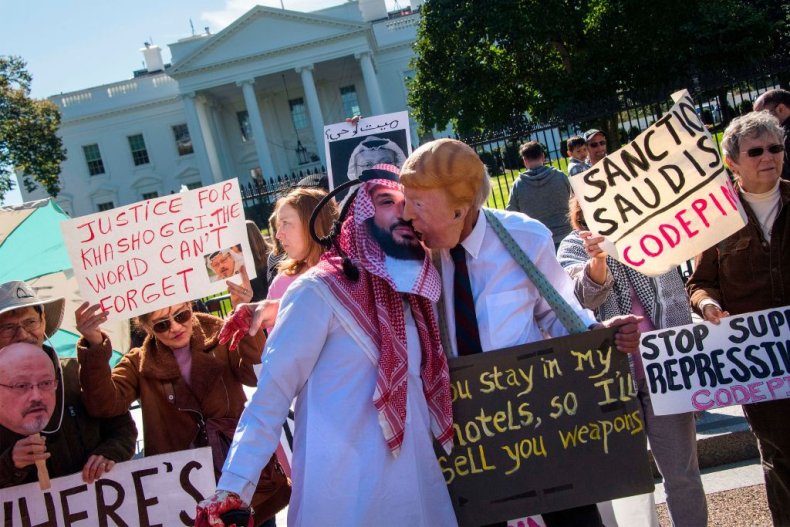 Trudeau's stance stood in stark contrast to that of President Donald Trump. The White House has called Saudi Arabia a "great ally" despite the murder of Khashoggi, who was a contributor to The Washington Post and a U.S. resident. Trump has repeatedly cited multi-billion-dollar arms agreements and the need to keep oil prices low as reasons behind his administration's position. Republican and Democratic lawmakers pushed back, with top GOP politicians strongly criticizing the president. Senator Bob Corker, a Republican from Tennessee, even suggested that Trump's support of the kingdom was "un-American."
Khashoggi was killed on October 2 after entering the Saudi consulate in Istanbul. A gang of Saudi agents attacked, killed and dismembered the journalist, who had fled the kingdom in 2017 fearing for his safety. Although Saudi leaders admitted the operation took place, they attempted to keep Crown Prince Mohammed bin Salman (referred to often as "MBS") and his father, King Salman, from any connection to the murder. Turkish and U.S. intelligence findings concluded, however, that it was highly unlikely the killing took place without the knowledge and approval of MBS.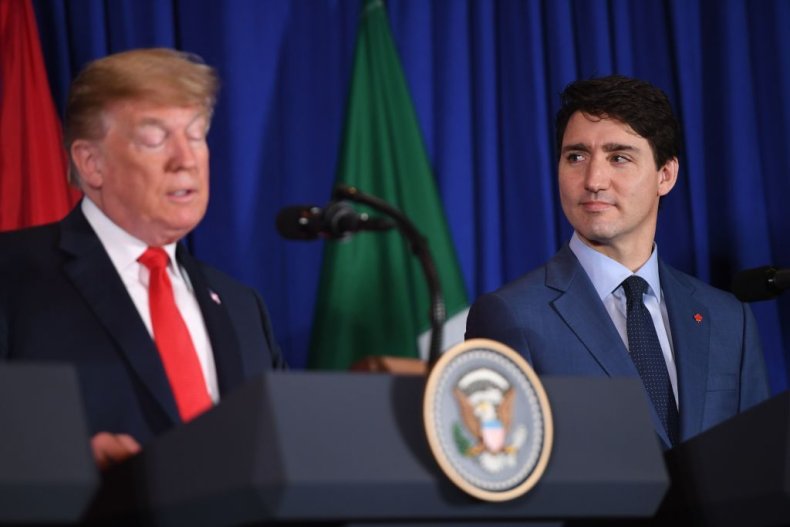 On Thursday, senators officially broke rank with the Trump administration. They passed a resolution demanding that the White House end military support for Saudi Arabia in its controversial war in Yemen. Riyadh released a Monday statement slamming the Senate's position as "blatant interference."
While Washington tussles over the future of its relations with Saudi Arabia, Ottawa already had a tense relationship with Riyadh prior to Khashoggi's murder. In August, Saudi Arabia cut official diplomatic ties with Canada after the North American nation's Foreign Minister Chrystia Freeland voiced concern over the detention of activists, calling for their release. In the wake of that dispute, Trudeau has insisted that Canada will not compromise on human rights.