Trump Ability to Draw Large Crowd in Doubt After 'Half-Full' CPAC: Christie
Chris Christie questioned former President Donald Trump's grip on the Republican Party following the "half-full" crowd for his speech at the Conservative Political Action Conference (CPAC) in Maryland on Sunday.
Trump on Saturday delivered a speech at CPAC, a gathering of high-profile conservative figures that in recent years has been defined by attendees' support for the former president, to his voter base as he seeks the 2024 GOP presidential nomination.
Christie, the former New Jersey governor who previously supported Trump, but has distanced himself from the GOP leader in recent years, noted the conference was "half full" during an appearance on ABC News' This Week on Sunday, in which he knocked the conference as a sign of Trump's waning influence over the GOP.
While Trump remains popular with large swaths of the GOP electorate, his approval among these voters slipped after Republicans' weaker-than-expected showing during the 2022 midterms, which some blamed on Trump elevating extremist candidates who struggled to receive support from independents.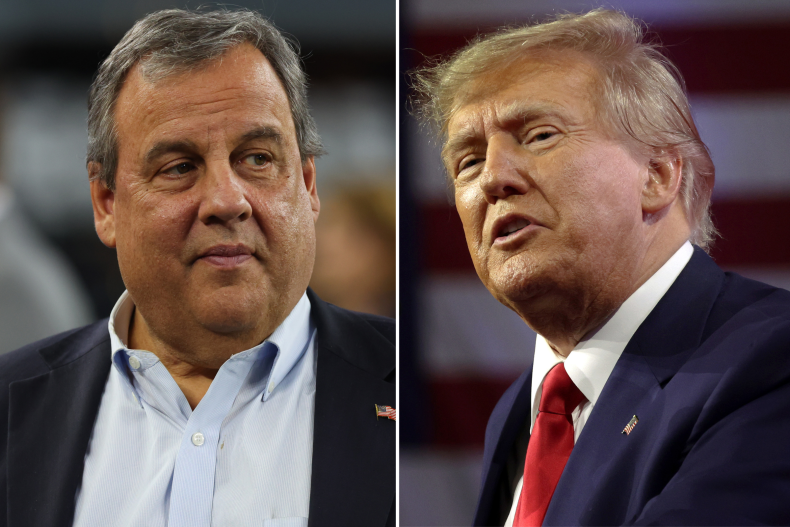 "You saw the scenes at CPAC. That room was half-full," Christie said. "Let's not pretend that CPAC is CPAC anymore. It's TPAC. It's Trump-PAC. It's not CPAC any longer. Only the most desperate people showed up at CPAC to speak, other than Trump or people in Trump's orbit."
Christie continued to explain that Trump may not be holding election rallies amid his presidential bid due to concerns about the crowd size.
The former president has long boasted about drawing large crowds at his rallies, several of which he hosted last year to support candidates he endorsed during the midterms. But he has so far not held major rallies in support of his 2024 presidential campaign, though he delivered a speech in early-voting New Hampshire in January.
Christie predicted Trump isn't holding these rallies because he believes they would be smaller than those during his 2016 or 2020 presidential campaigns.
"I don't think the rallies would be nearly as big as they were," he said. "What got him upset on January 6? The crowd size. What got him upset on January 20, 2017? The crowd size. He measures that as an example of his own power and his own authority, and I don't think he has that anymore."
Trump Remains 2024 Republican Presidential Frontrunner
Despite Christie's remarks, there are still indications that Trump remains popular within the Republican Party. Trump consistently leads hypothetical polls of the Republican primary, holding leads against Nikki Haley, who announced her presidential bid last month, and Florida Governor Ron DeSantis, who is viewed as Trump's top competition. DeSantis has not yet announced if he plans to run for president in 2024, however.
A Yahoo News-YouGov poll, conducted among 444 registered voters from February 23 to 27, found Trump leading all of his potential opponents, with DeSantis coming closest to beating him. The Florida governor trailed by eight points in a head-to-head, the poll, which had a margin of error of plus or minus 2.7 percent, found.
Christie acknowledged that Trump "is the frontrunner, no doubt."
"Of course he's the frontrunner right now and ahead in the polls, but there are lots of indicators here that he's not what he used to be," he said Sunday. "So we're going to see how that plays out."
Newsweek reached out to Trump's office for comment.