Trump 'Damaging' His Case by Pursuing Special Master Legal Path: Kirschner
Former President Donald Trump is "damaging" his defense against the Justice Department's (DOJ) probe into classified documents stored at Mar-a-Lago by pursuing a special master, said former federal prosecutor Glenn Kirschner.
The FBI raided Trump's Palm Beach, Florida, residence on August 8, seizing 20 boxes allegedly containing classified documents. Now, the DOJ is investigating whether these documents were improperly stored at Mar-a-Lago. Trump has maintained his innocence and said he declassified the documents before leaving the White House last year.
Trump was handed a legal win earlier this month with the appointment of Judge Raymond Dearie to serve as the special master overseeing the DOJ's review of the Mar-a-Lago documents.
His legal team pushed for Dearie's appointment, and he is now tasked with determining which records are protected by attorney-client or executive privilege. However, Trump's attorneys strategy could be backfiring after Dearie directed them to disclose information they appear to be opposed to releasing, Kirschner said during an episode of his podcast Justice Matters on Friday.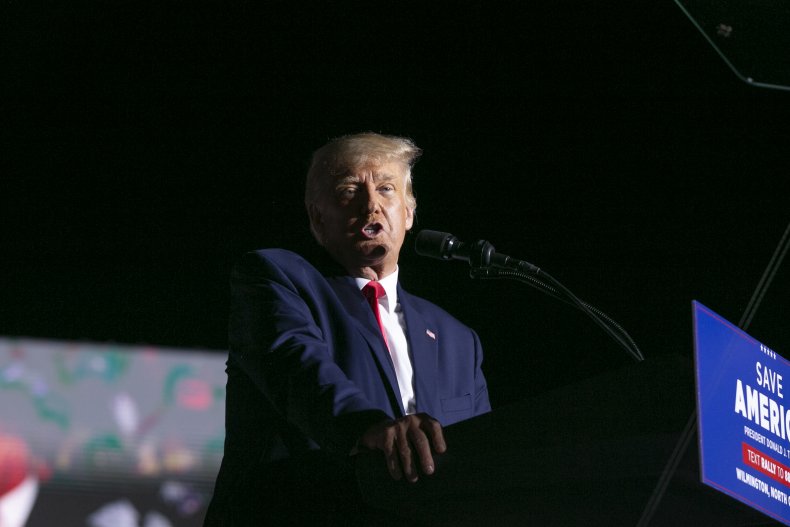 Dearie ordered last week for Trump's legal team to provide information about the declassification of the documents. Trump's attorneys pushed back against this direction, writing in a letter to Dearie that disclosing this information could complicate their defense of Trump if he becomes indicted in the case.
He also asked Trump's team to provide an answer as to whether they believe the FBI planted the classified documents during the search, according to The Washington Post. Trump and his allies have claimed the FBI planted these documents in the weeks since the raid. Kirschner said Trump's team agreeing the FBI planted documents could invalidate executive privilege claims.
"If you're asserting that 50 or so of these classified documents were planted, well then when I'm reviewing them, I don't need to review them for possible privilege—because you didn't take the did you? You're saying the FBI planted them," Kirschner said.
Trump Attorneys Reconsidering Special Master Request: Kirschner
Following Dearie's requests, the former president's attorneys appeared to have "painted themselves into a corner," Kirschner said. He predicted Trump's lawyers are likely considering withdrawing their request for a special master—though they have not publicly indicated they are doing so.
"They are losing and losing and losing," he said. "It would actually be a smart tactical decision at this point for them to just withdraw their request for a special master. Just abandon this legal path, that is damaging them, rather than helping them."
He continued: "That, of course, assumes that they are in the position to make a smart tactical decision that is not overruled by their idiot client, Donald Trump."
Newsweek reached out to Trump's office for comment.