Trump Campaign Still Fundraising Hard for Election Lawsuits as President Moves Toward Concession
President Donald Trump's campaign team continues to push its supporters to back fundraising efforts in his last-ditch bid to beat the election outcome despite mounting signs harrying him towards a concession.
The number of emails from the campaign urging backers to donate ran into the double digits on Monday, with messages from Trump and his allies urging further financial aid for the ongoing legal actions.
Trump has insisted, and continues to do so, that Biden's election success was based upon foul play—though he has not evidenced his claims of widespread fraud and irregularities.
And despite several setbacks in lawsuits related to the election, he and his team have vowed to fight on—insisting that if only votes they deem legal are counted Trump will win.
Network calls have named Biden the winner, though Trump has bemoaned the judgment from "lamestream media." The Associated Press has called the election in Biden's favor with 306 Electoral College seats to Trump's 232. It reports that 16 states have already certified their results.
On Monday, the General Services Administration (GSA) outlined in a letter that Biden would be allowed access to resources to facilitate the transition of power—a key step in the Democrat's move to the White House which had been blocked.
Following this, Trump said that he supported GSA Administrator Emily Murphy making this move. Trump also said that despite "STRONGLY" continuing to dispute results and his belief "we will prevail," he would also recommend his team "do what needs to be done with regard to initial protocols."
He later suggested this step from the GSA did not impact his work pushing against the election results reported to this point.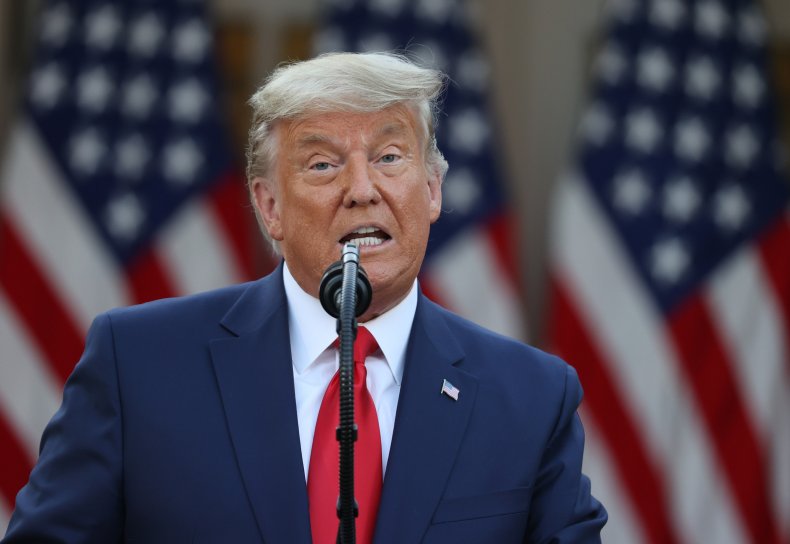 "What does GSA being allowed to preliminarily work with the Dems have to do with continuing to pursue our various cases on what will go down as the most corrupt election in American political history? We are moving full speed ahead," he tweeted.
Murphy, in her letter to Biden, said that her decision to allow the transition resources to become available was based upon "recent developments involving legal challenges and certifications of election results."
With regard to legal challenges, the Trump campaign and Republican allies have filed a raft of lawsuits across several states challenging the results. The majority have ended in losses or dismissals so far.
With states also having begun to certify results, the Trump campaign has insisted this is a "procedural step" and it will continue to fight the outcomes.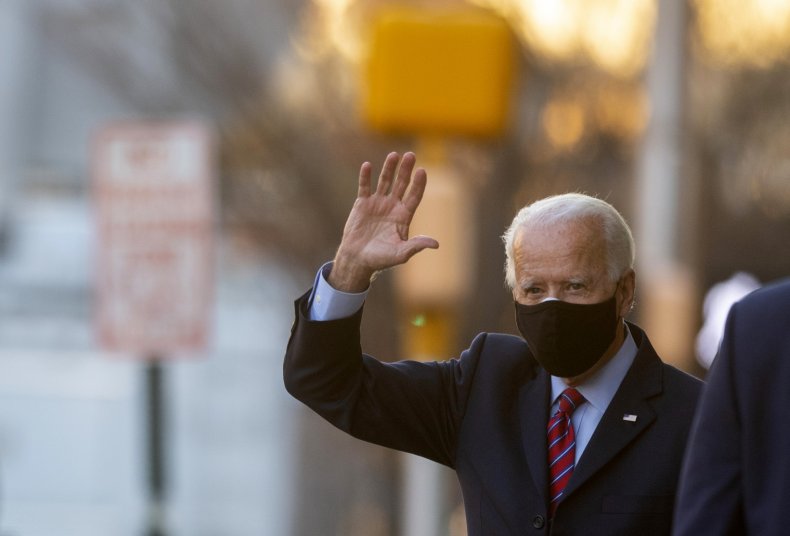 "Certification by state officials is simply a procedural step," Jenna Ellis, Trump 2020 senior legal advisor, said. "We are going to continue combatting election fraud around the country as we fight to count all the legal votes. Americans must be assured that the final results are fair and legitimate."
Following a recent court rejection in Pennsylvania, Trump's personal lawyer Rudy Giuliani said this was boosting the campaign's "strategy to get expeditiously to the U.S. Supreme Court."
As well as these struggling lawsuits, the campaign has also pushed for recounts—requesting a partial such undertaking in Wisconsin and pushing for a second in Georgia. The first in Georgia affirmed Biden as the winner there. Historically, state recounts have rarely seen the result change from the original outcome.
With Trump's lawsuits stalling, more Republicans have joined a chorus congratulating Biden. A mounting number are encouraging the president to concede—with some indicating the challenges look to have run their course.
"I have been clear that President Trump—like any candidate for office—has the right to request recounts and to raise legal claims before our courts," Sen. Shelley Moore Capito (R-WV) said in a statement.
"However, at some point, the 2020 election must end.
"The window for legal challenges and recounts is rapidly closing as states certify their results in the coming days. If states certify the results as they currently stand, Vice President Joe Biden will be our next president and Senator Kamala Harris will be out next vice president."
Sen. Bill Cassidy (R-LA) said Michigan's results being certified clarified the situation, stating the Democrat was the victor and that Trump's legal team had not presented evidence to alter this.
"With Michigan's certifying it's results, Joe Biden has over 270 electoral college votes. President Trump's legal team has not presented evidence of the massive fraud which would have had to be present to overturn the election," he said in a tweet.
"I voted for President Trump but Joe Biden won."
Trump was further urged to "put the country first and have a prompt and orderly transition to help the new administration succeed," in a statement from Sen. Lamar Alexander (R-TN).
"The presidential election is rapidly coming to a formal end. Recounts are being completed. Courts are resolving disputes. Most states will certify their votes by December 8," he said.
After his call for Trump to support the transition, he added: "When you are in public life, people remember the last thing you do."
Prominent conservative Rush Limbaugh even joined voices questioning the election fraud claims, suggesting Trump and his allies "promised blockbuster stuff" in regard to evidence but then did not provide this.
Newsweek has contacted the Trump campaign for comment.