Trump Was 'Hypnotized' by Putin and Shouldn't Meet Him 'One-on-One,' Senator Says
Democratic Senator Jeff Merkley of Oregon has warned that President Donald Trump should not be allowed to meet "one-on-one" with Russian leader Vladimir Putin during the G-20 summit in Argentina in late November.
The lawmaker raised his concerns, which are shared by many other politicians, about the president's relationship with the Russian leader on CNN's New Day on Tuesday. Merkley said that Trump should not meet with Putin while his presidential campaign team remains under investigation for possible collusion with the Russian government.
"I don't think he should meet one-on-one, and it's [for] a list of reasons," the senator said. "First, he's under investigation for possible collusion with the Russians. We don't know what kind of connections he has financially, conflicts of interest. There was no transparency on his last meeting, this one-on-one meeting, where only a translator was there. We still don't know what was said at that meeting."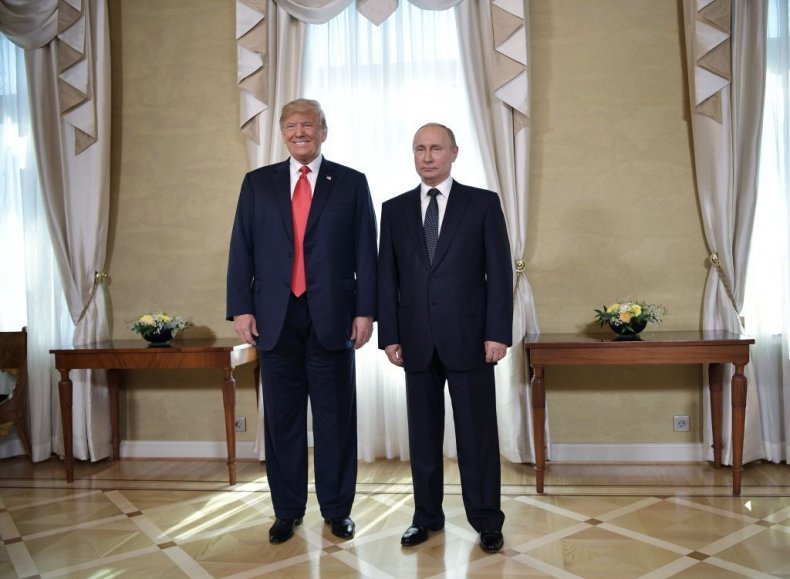 Merkley added, "[I] just don't believe that President Trump is capable on these one-on-one meetings of conveying any form of criticism or setting any sort of boundaries." Citing Trump's private meeting with Putin during a high-profile summit in Helsinki, Finland, last July, the senator said the president was apparently mimicking his Russian counterpart after the summit concluded.
"When he came out [of that meeting], he was just completely reciting Putin's talking points, like he'd been hypnotized," Merkley said.
Both Democrats and Republicans strongly criticized the president's summer meeting with Putin. During a press conference following the private talk, Trump deferred to Putin, suggesting that he trusted the Russian leader over his own intelligence agencies. He also said he did not believe that Russia had interfered in the 2016 election that brought him to the White House.
GOP House Speaker Paul Ryan called on the president in July to "appreciate that Russia is not our ally" and that "there is no question that Russia interfered in our election." Republican Arizona Senator John McCain, who died the following month, also slammed Trump, calling the press conference "one of the most disgraceful performances by an American president in memory."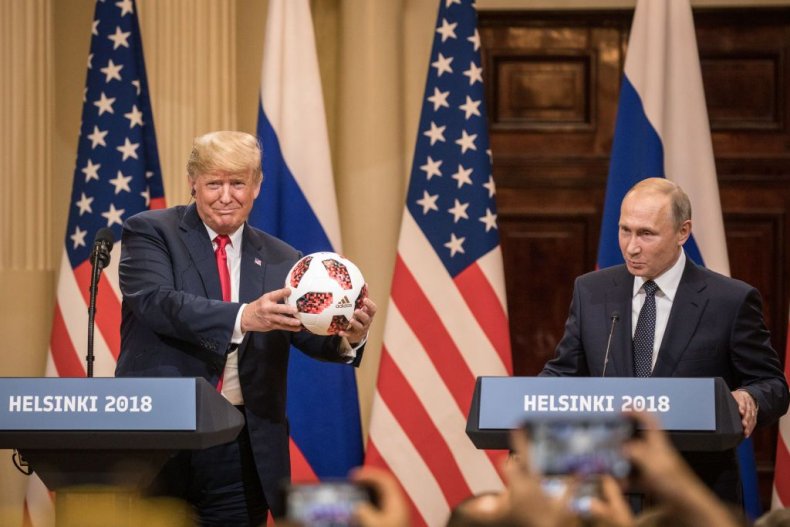 Trump later attempted to walk back his comments, saying that he misspoke and that he had "great confidence" in U.S. intelligence agencies. But a poll conducted by Ipsos showed that 49 percent of respondents viewed the president's actions during the summit as "treasonous," with only 27 percent disagreeing.
The new meeting between Trump and Putin will come as speculation mounts about the findings of Mueller's final report on Russia's election interference and possible collusion between the president's 2016 campaign team and Moscow. The ongoing probe has already led to the indictment of, or guilty pleas from, 32 individuals, including four former advisers to Trump. Last week, the president submitted written responses to questions from Mueller in connection with the investigation.