Is Trump's Anti-Iran Arab Coalition Falling Apart? Egypt Reportedly Withdraws from 'Arab NATO'
Egypt has reportedly withdrawn from an "Arab NATO" plan, led by the Trump administration and the Saudis, to push back against Iran's regional influence.
Four unidentified sources familiar with the decision told Reuters in a report published Wednesday that Egypt had conveyed its decision to Washington and other members ahead of a Sunday summit in Riyadh. The Middle East Strategic Alliance (MESA), which has been dubbed the Arab NATO, was proposed by Saudi Arabia in 2017 and pushed forward by the U.S. under President Donald Trump.
An Arab source explained to the news agency that Egypt had expressed several reasons for withdrawing, including that it doubted the seriousness of the initiative and concerns that the organization would increase tensions with Iran. Egyptian leaders also were reportedly concerned that MESA would collapse or be dissolved if Trump is not re-elected in 2020, leading Cairo to believe it may be pointless to participate.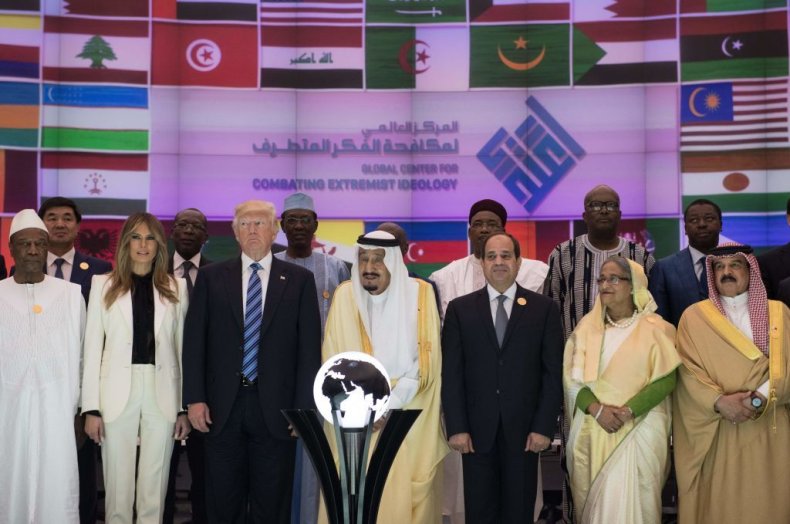 The State Department and the Egyptian Embassy in Washington did not respond to Newsweek's requests for comment.
Because Egypt has the largest military in the Arab world, its withdrawal would signal a significant setback for MESA. Besides Egypt and Saudi Arabia, the United Arab Emirates, Kuwait, Bahrain, Qatar, Oman and Jordan have participated in the alliance. But many analysts say that the organization was never very likely to succeed or hold much regional clout.
"MESA's success was always highly suspect. This is due to fundamentally divergent interest among its potential members," Xander Snyder, a global analyst at Geopolitical Futures, told Newsweek. "For a coalition theoretically focused on containing Iran, some of MESA's members would have a much greater interest in actually putting skin in the game than others."
Snyder pointed out that Egypt is less concerned about Iran than Saudi Arabia, partially due to distance and geography. He also said that Cairo is likely wary of getting involved in more Gulf-led ventures, as Saudi Arabia's war in Yemen and the Gulf nations' interventions in Syria have proved largely unsuccessful. Egypt "would undoubtedly be concerned about getting dragged into a war that drains its resources without much benefit," Snyder said.
Ali Al-Ahmed, a Saudi scholar and expert on Saudi political affairs with the Washington-based Institute for Gulf Affairs, said that the "Egyptian withdrawal is a huge blow to the Arab NATO idea." He predicted that "other countries will leave as well, and the Arab NATO will properly die not far in the future."
"This move can be also seen as a blow to the Saudi government, who wanted to lead it," Al-Ahmed said. "The biggest loser here is Saudi Arabia and its political weight."
Although Snyder said he was not aware of any other MESA members planning to withdraw, he pointed out that some of the countries are certainly less interested in taking a strong stance against Iran. "Qatar and Oman, given their proximity to Iran and GCC [Gulf Cooperation Council] policy towards Qatar, share a greater need to work more closely with Iran than do Saudi Arabia and the UAE," he explained. "So their participation in any sort of grand regional coalition to contain Iran was always suspect at best."
Qatar, which hosts the U.S. military's Middle East headquarters, has been blockaded diplomatically and economically by Saudi Arabia, Bahrain, the United Arab Emirates and Egypt since 2017. Citing this, as well as other tensions and disagreements between members, Snyder said that "there was no reasonable expectation that MESA would be able to form a strategy that would further U.S.'s primary goal of containing Iran."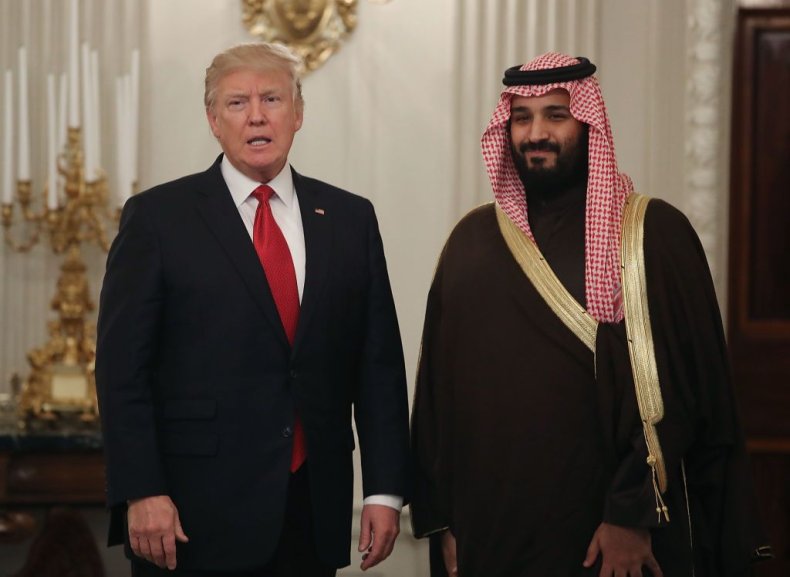 Trump's hard-line stance against Iran has been opposed by American allies and foes alike. The European Union, France, the United Kingdom, Germany, Russia and China have all worked to circumvent the Trump administration's sanctions targeting the Persian Gulf nation. These punitive financial measures were implemented after Trump announced the U.S. would withdraw from the 2015 Joint Comprehensive Plan of Action, commonly known as the Iran nuclear deal.
Despite Trump's decision, the United Nations' nuclear watchdog has consistently found that Iran has remained in compliance with the treaty. Director of National Intelligence Dan Coats, who was appointed by Trump, said at the end of January that the deal had effectively curbed Iran's nuclear capabilities. But the president dismissed this assessment, saying the U.S. intelligence community's chiefs should "go back to school."
Saudi Arabia and Israel have continued to push for Trump to maintain a tough stance against Iran. But with MESA's future uncertain, Saudi Arabia's ability to build a viable coalition against its Persian Gulf rival in support of the Trump administration's policy appears limited.