More than half of Republicans believe showing loyalty to Donald Trump should be a key focus for potential GOP midterm candidates, according to a new poll.
A total of 52 percent of Republicans who responded to a CBS News/YouGov poll said that "showing loyalty" to the former president is what they want GOP candidates to focus on in their campaigns ahead of November's nationwide elections.
While the former president is endorsing candidates across all forms of government who are willing to push his MAGA policies and support his false beliefs that the last election was rigged, fewer than half (44 percent) of Republicans say they want GOP candidates to focus on the 2020 election results.
Perhaps unsurprising, given that Trump is widely accused of inciting the January 6 attack, only 26 percent of Republicans would like to see nominated candidates for Congress who would focus on investigating the riot at the Capitol.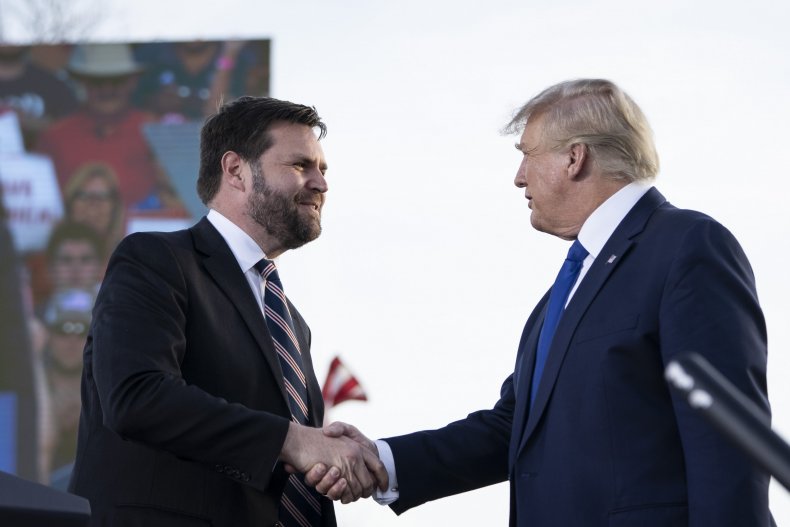 "Within the Republican rank-and-file, there's a divide over how much they want to hear about loyalty to former President Donald Trump, some of which we're seeing play out in the primaries right now," Anthony Salvanto, CBS News' director of elections and surveys, said about the results.
"A slight majority of Republicans do want their candidates to focus on showing loyalty to Trump, but nearly half don't."
While there is an almost 50/50 split on whether Trump's influence should preside over the midterms, the CBS poll reveals other key issues that are overwhelmingly seen as the key focus for GOP candidates.
The survey found that 90 percent of Republicans want midterm candidates to focus on tackling rising inflation, and 86 percent want the party to have candidates for Congress this year who put a focus on "traditional values."
Another key GOP talking point that appeals to their base is "stopping illegal immigration," with 89 percent of Republicans saying they want midterm candidates to make focus on the issue in their campaigns.
In what is sure to be one of the main talking points throughout the midterms, nearly two-thirds (59 percent) of Republicans want opposing abortion to be a key midterm focus for GOP candidates.
The debate surrounding abortion has been reignited in recent weeks amid reports the Supreme Court is considering overturning Roe v. Wade, the landmark 1973 ruling that legalized abortion across the country.
In comparison, the poll found that 83 percent of Democrats would like their party's congressional candidates to focus on defending abortion rights in their midterm campaigns. More than one-third of Republicans (34 percent) also believe this should be a key focus for the Democrats in the midterms.
The CBS News/YouGov consists of a sample of 2,041 adult residents interviewed between May 18-20, 2022. The margin of error is ±2.5 points.