Trump's National Emergency Declaration Was an 'Unfortunate Decision,' GOP Senate Rules Committee Chair Says
Republican Senator Roy Blunt called President Donald Trump's decision to declare a national emergency to build his proposed border wall between the United States and Mexico an "unfortunate decision."
Speaking on Sunday to CBS News's Face the Nation, Blunt, who chairs the Senate Rules Committee, said he and other lawmakers would review the president's decision carefully, and suggested he might vote with others to block the decision. Trump made the declaration earlier this month after failing to receive funding from Congress to build a border wall which, experts and Democrats have long pointed out, would not effectively address the matters of undocumented migrants, drugs or crime, as the president has argued.
"I don't like the process. I don't think that the emergency declaration law was written to deal with things the president asked the Congress to do and then the Congress didn't do," Blunt said. "It's never been used that way before. I want to look carefully at the law. I want to hear what the president's lawyers have to say about it."
Blunt also said that Trump "would have been better served" if he had "taken the money" that Congress allocated in the budget that he inevitably signed. After refusing to sign a bipartisan budget in December 2018, Trump forced the government to partially shut down for 35 days, the longest period in U.S. history. He refused to sign the budget because it did not include $5.7 billion for the border wall, but finally signed a deal that included less than $1.4 billion for fencing along the southern barrier with Mexico.
However, the president then decided that he would declare a national emergency and simply reallocate funds already approved by Congress to build the structure. Many analysts said the move brought about a constitutional crisis, while other scholars argued that Trump was within his legal rights to do so. Several lawsuits have already been filed against the move, leading Blunt to suggest the decision will likely be settled inevitably in court.
"I think it's an unfortunate decision," Blunt said.
Although Blunt clarified that he was not necessarily saying Trump's action was unconstitutional, he said, "I think we're gonna have to evaluate whether this is really the intention of an emergency."
Asked whether he might vote to block the president's emergency declaration, Blunt said, "I think that's fair."
"It's also fair to understand that the president says he'll veto whatever passes the House and Senate," the senator added. "So this will be decided in the courts. I think it's highly unlikely that the veto would be overridden. So it's gonna be decided in the courts," he concluded, adding that it would be a "significant court decision."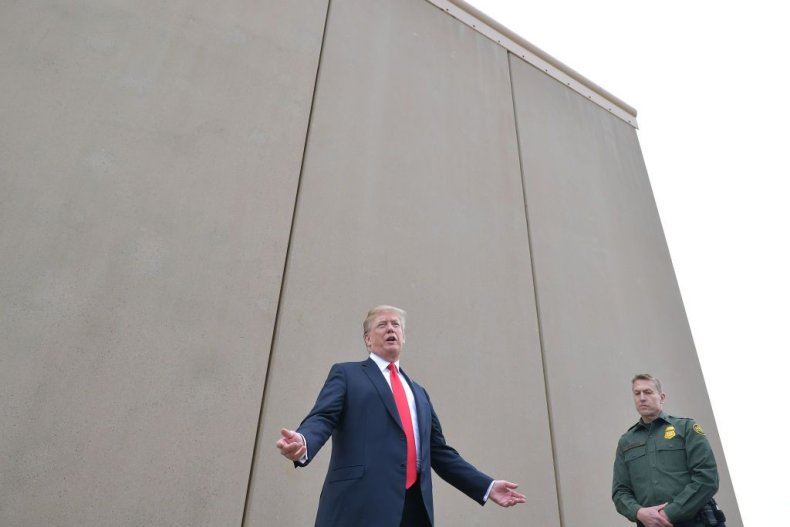 Laurence Tribe, a constitutional law expert from Harvard Law School who is involved in a lawsuit against Trump's emergency declaration, voiced confidence on Thursday that his side would win out. "Honestly, I have never had an opponent who was quite as helpful," he said during an appearance on MSNBC's The Last Word. "And I find it odd to say, 'Thank you, Mr. Trump!'"
Tribe noted Trump's own admission that he didn't "need to do this" and that "I just want to get it done faster, that's all." He said this gave those suing the president significant grounds to make their case against the declaration.
"I really think that we do need to thank him for being as obvious as he is about the absence of any emergency, and about the fact that he is simply trying to do what emperors and kings do, not what a president of the United States should do," the lawyer said.